In this SAP HR (Human Resource) tutorial, you will learn the step-by-step process to define Evaluation Wage Type in the SAP system with proper screenshots.
What is Wage Type in SAP?
Wage type in SAP is typically the amount of money that should be paid out to the employee or that they should withhold. A wage type can be used to cumulate several amounts for statistical evaluation.
How to Define Evaluation Wage Type?
Please follow the step below to define a evaluation wage type:
Execute t-code SPRO in the SAP command field.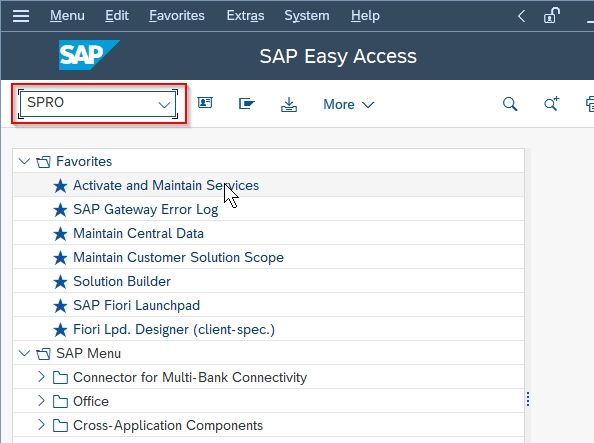 Now on the next screen click the SAP Reference IMG button.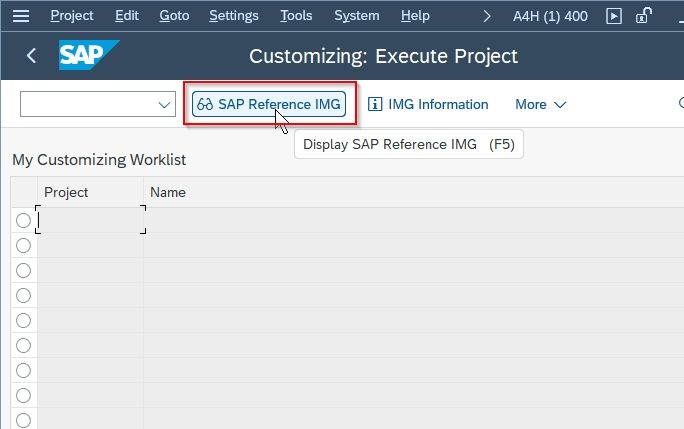 Next, go to the following SAP menu path:

SPRO -> IMG –> Personal Management –> Human Resources Information System –> Logistics Execution –> Payroll Results -> Define Evaluation Wage Type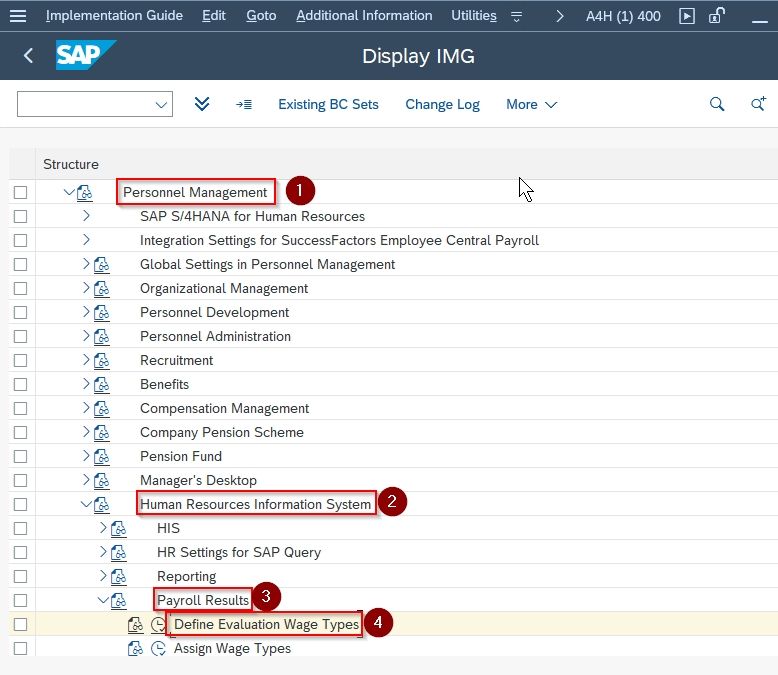 Now in the popup select Country Grouping and click the Enter button.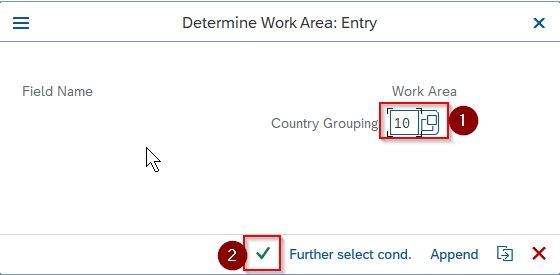 On the next screen, you will see the list of the previously defined Wage Types on your SAP system.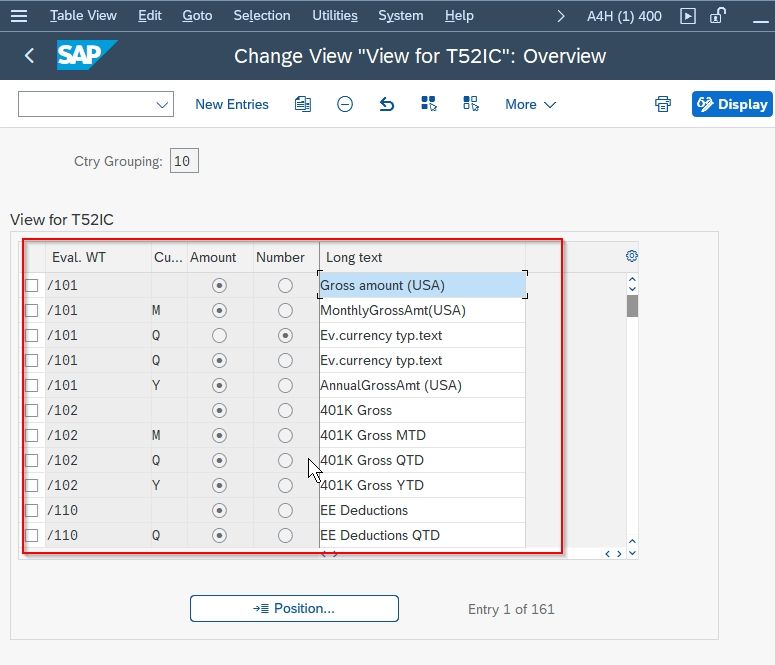 Next click on the New Entries button to define a Wage Type in your SAP system.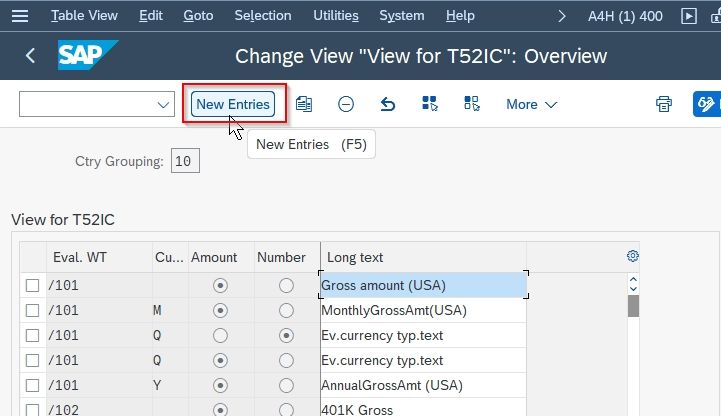 Now, fill in the following details for the new Evaluation Wage Type as shown in the image below:
Eval. WT: Input a unique key that identifies the new evaluation wage type
CumTyp: Select the Cumulation Method from the given option as per your requirement.
Long Text: Enter a short description for the evaluation wage type
Note: Select the checkboxes Amount and Number as per your business requirement.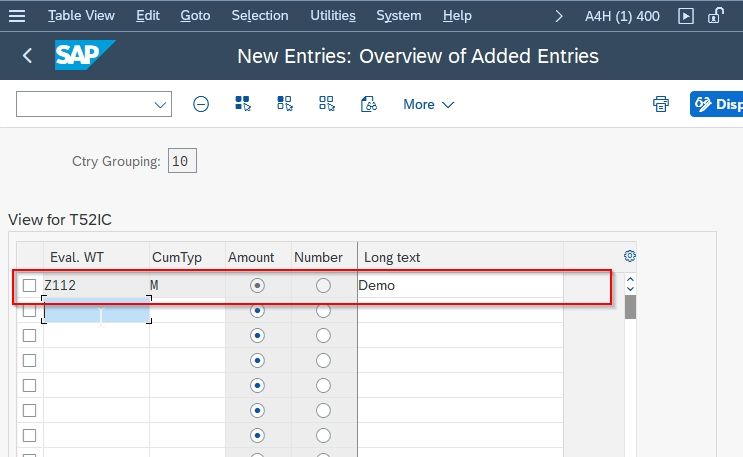 Once all the details are entered click the Save button at the bottom to save the new wage type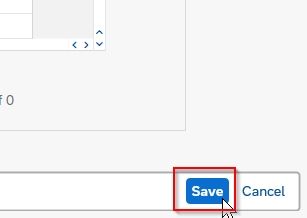 Next, select your Customization Request id and press Enter to proceed.

A message Data was saved will be displayed on the bottom of your screen.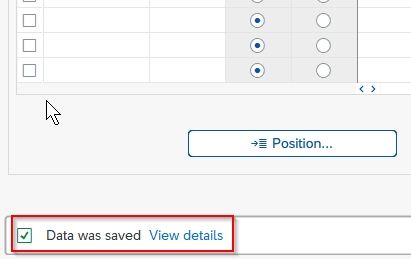 You have successfully defined a new Evaluation Wage Type Z112 in your SAP HR system.