Can a change be incorporated even when the PO item is blocked and when the change needs to be made by Function Module (FM) BAPI_PO_CHANGE?
Here are the steps of Issue
Create PO (for example, PO number 4500017438; item 10; quantity 10) by T-code ME21N or FM BAPI_PO_CREATE1.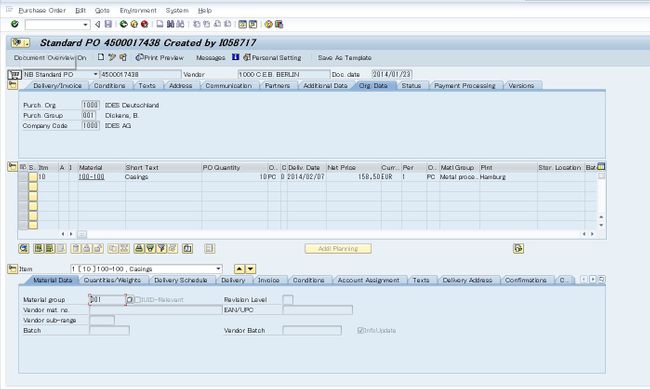 Block the PO item (for example, item 10) by T-code ME22N or FM BAPI_PO_CHANGE.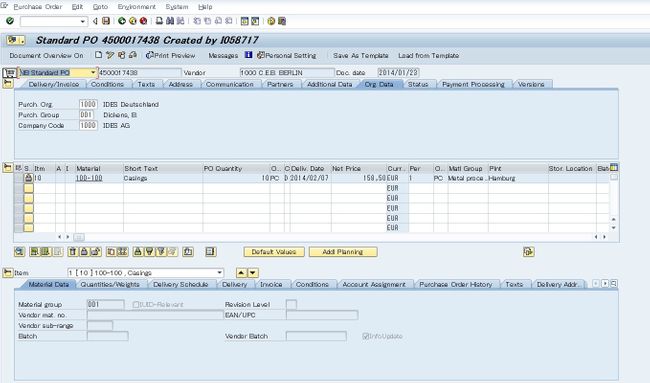 Run T-code SE37 and input function module BAPI_PO_CHANGE.
Go to menu and select "Function Module" -> "Test" -> "Test sequences".
Input BAPI_PO_CHANGE and BAPI_TRANSACTION_COMMIT, then press "execute" button.
Fill the import parameters including the following ones to change the blocked item (for example, quantiry) :
POITEM-QUANTITY 20
POITEMX-QUANTITY X
POITEM-DELETE_IND S
POITEMX-DELETE_IND X
Execute BAPI_PO_CHANGE and BAPI_TRANSACTION_COMMIT.
Run T-code ME23N to display the PO.
The quantity has been changed (for example, from 10 to 20).