How to disable/hide 'Amount in LC' in MIGO?
Hello SAP Experts,
I want to hide or disable the view for "Amount in LC" field in MIGO.
It is done in MB51, but when I click on Mat. Doc. No. in MB51 display "Amount in LC" displayed in MIGO.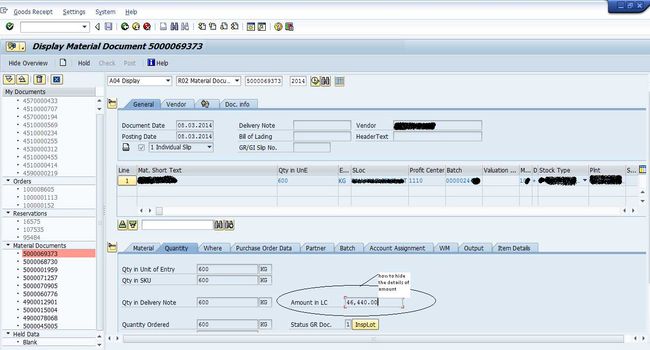 Please help me to resolve this issue.