What is SAP Gateway?
SAP Gateway is an open standards-based essential supporting structure which helps developers to easily connect non-SAP applications to SAP applications.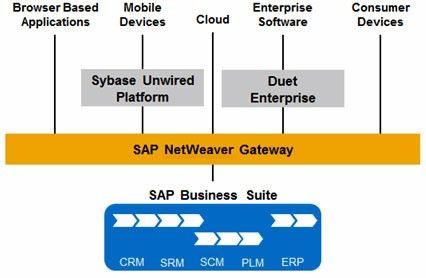 SAP Gateway is also used to connect to and access SAP applications from mobile devices. Therefore, it is a most important among some of the SAP's newest and most prominent technologies, which also include the SAP Mobile Platform and SAP Fiori.
Advantage of SAP NetWeaver Gateway
SAP NetWeaver Gateway liberates your SAP data in order to create apps quickly that help the workforce to be more productive which will allow the businesses to better connect with their customer.
SAP NetWeaver Gateway helps to build the sustainable business apps which allow users to extend the lifespan and increase the flexibility of our existing SAP infrastructure along with ensuring proper governance and provisioning.
It also let the user engage by keeping them connected so that user can have strong engagement with their workforce, partners and customer by providing fast conveniently access to the actionable information from any device and location.
SAP NetWeaver Gateway also help the IT developer to adapt because of its agile and flexible nature which help users to integrate new capability with our current IT infrastructure.
SAP NetWeaver Gateway provide the wide variety of connectivity options to the SAP backend system. The tool provided by SAP NetWeaver Gateway allows us to consume SAP data through various user-interfaces
Key Components of SAP NetWeaver Gateway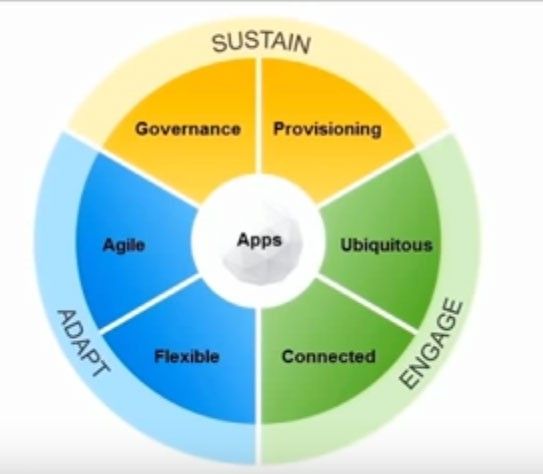 SAP NetWeaver Gateway structural architecture contains some key components which are very important for Business:
1) SUSTAIN
SAP NetWeaver Gateway helping us to keep your business and infrastructure sustainable via strong built-in security, automated governance and comprehensive monitoring.
2) ENGAGE
SAP NetWeaver Gateway helps us to engage with user and customer by providing fast and easier SAP data consumption from SAP Business Suite, SAP BW and SAP HANA and other SAP Business Application.
3) ADAPT
For Developer SAP NetWeaver Gateway is one of the easiest service generation and development using industry standard API and Tools
Capabilities of SAP NetWeaver Gateway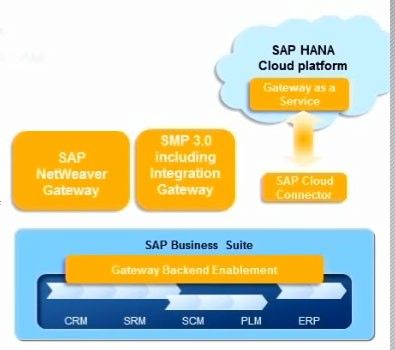 Core Capabilities
JSON or XML support - Error log
Performance trace - Authentication oAuth, X509, SAML
Monitoring - Support for push notification
SAP Solution Manager integration
Load analysis
Root cause analysis
Integration Gateway
Gateway as a service- SAP HANA Cloud Platform based service.
OData enablement for the SAP Mobile Platform
Expanded Capabilities
Open framework allows customers specific development of REST dialect other than OData - based on existing OData Services
Enabling SAP NetWeaver Gateway for better support offline scenarios