Open SAP Marketplace, login with OSS id and password.
CLick on Key & Requests Tag, go to SSCR Keys Tab and click Register Developer.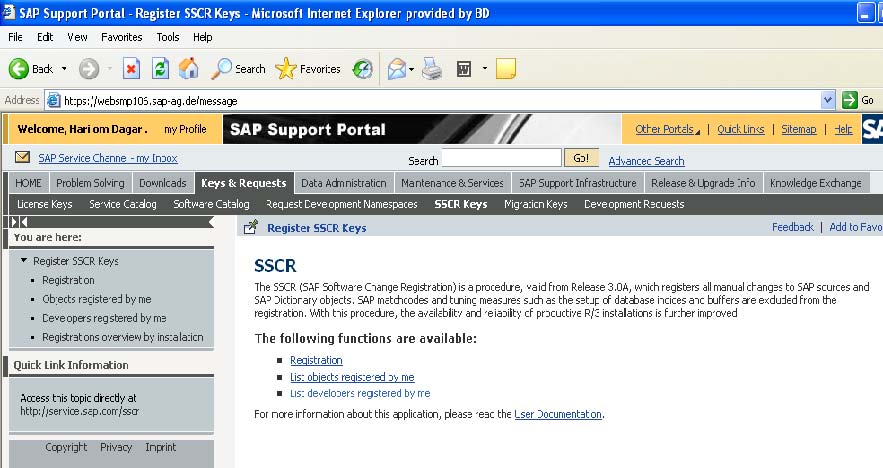 Click on SAP Support Portal – Developers registered by me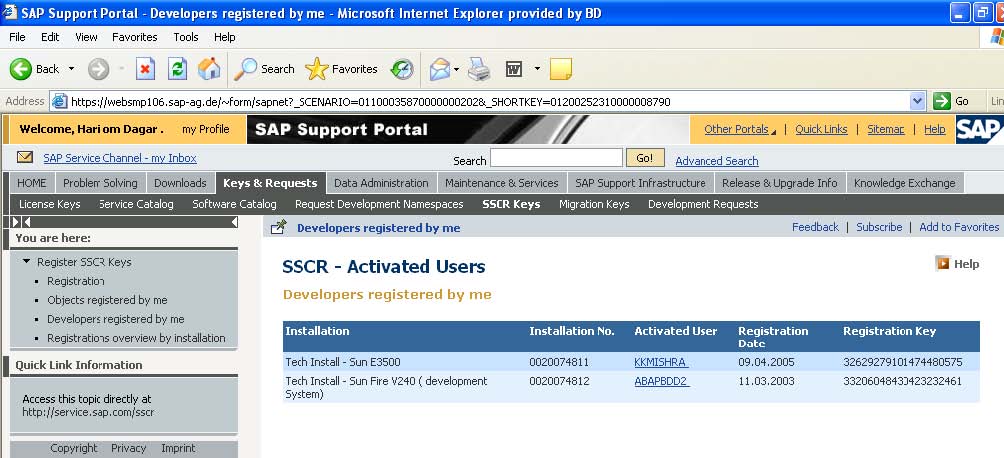 This screen gives list of registered users
Please Select the server to register key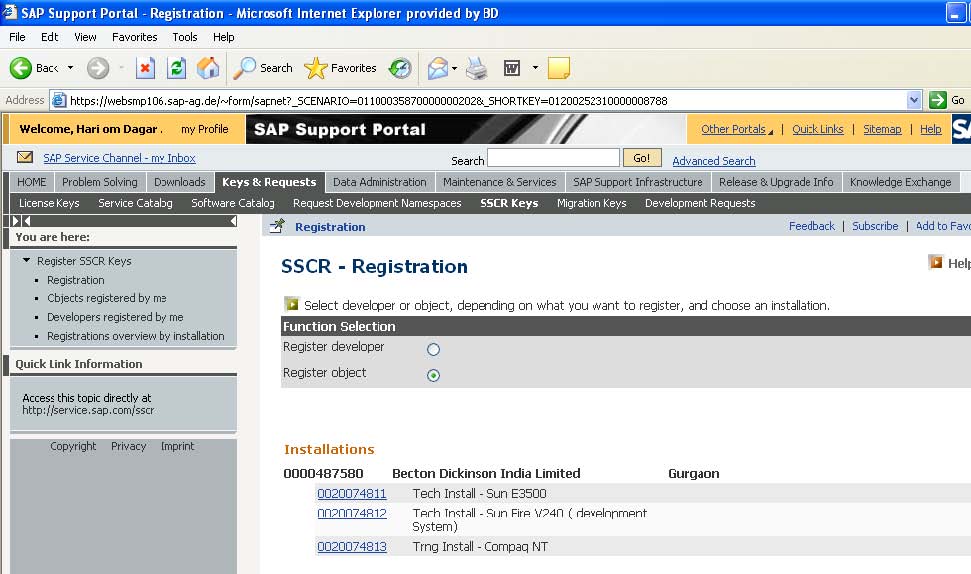 This screen comes from registration link in previous screen , here u specify for which server u want to register, ie development or prd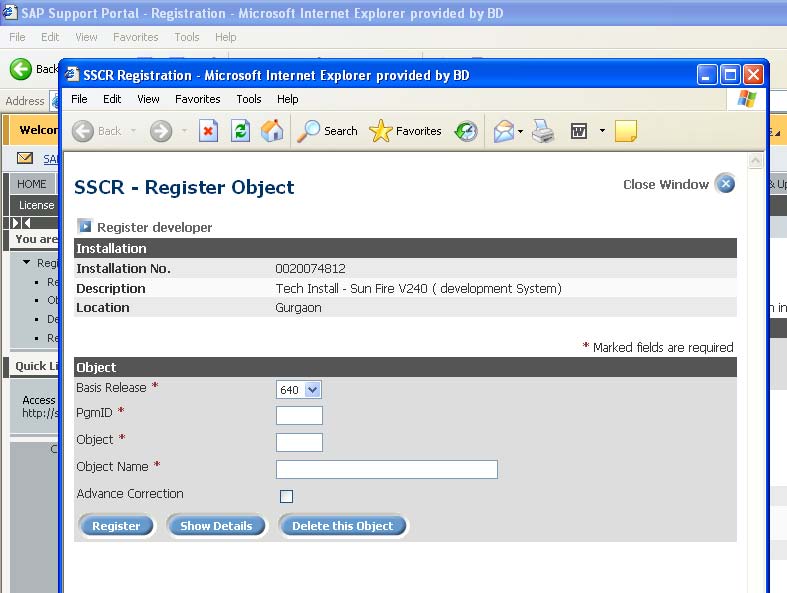 Fill and check the Basis release, PgmID and Object name. Check the installation ID needed. Then Click Register & the Object access key will generate at the bottom of the page.
It will give u registration key..
Now this key you need to add while creating user in SAP