Definition - What is SAP A&D (Aerospace & Defense)?
SAP A & D –this module is associated with smart solutions that are specifically designed for aerospace & defense. Fully equipped to offer the business agility that makes clients fly higher, this intriguing field of SAP (System Application and Products ) has managed to get a stronghold on the market with rapid innovations, precision, flexibility, streamlined operations and highly responsive applications.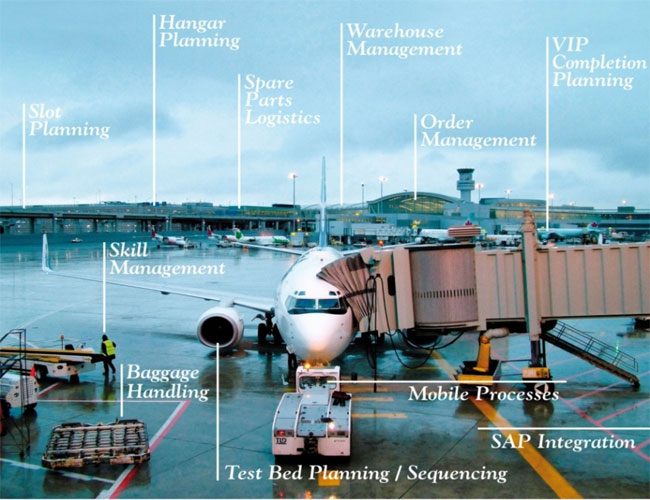 Way Forward…
With the right inputs in place, you may look forward to implementing SAP's preconfigured services and software, or both. In addition, you can quickly adapt to dynamic industry challenges like market volatility, globalization and shrinking budgets and start looking for projects in airframe manufacturing or other allied fields in defense.
So, get into the act and gear up to advance your skills and knowledge base with courses in SAP Aerospace & Defense and see your future soar!
SAP A & D consultants and other professionals are fast capitalizing on new opportunities and offering a sharper competitive edge with:
Real-time visibility into financial and operational performances.
Better management of varied aspects of government and customer programs.
Designing and building up of complex projects within pre-defined budgets and on time.
Minimization of costs and risks across global supply networks.
The use of latest technology to drive change and tools for high level planning, execution and monitoring of all customer program and contractual obligations.
Easily accessible key program information and tools for analyzing trends.
Complete compliance with diverse government contracting regulations.
By leveraging the latest technology and best practices from SAP A & D (Aerospace and Defense) applications, SAP A & D professionals can provide the following functionalities:
Improvements in product quality, better streamlining of manufacturing operations, stronger support for complicated assembly lines, accurate prediction of product performance and so forth.
Enhanced visibility into primary supply chain parameters, easy detection of risks and the right ways of segmenting, analyzing and stimulating the supply chain system in real time.
Streamlining of logistics, tracking of items across borders and management of global trade.
Integration with supplier networks for proactively detecting bottlenecks and risks.
Improvements in technician productivity, best-in-class MRO parts and services, maximum airworthiness, product uptime and asset utilization.
3D product visualization technology for boosting technician productivity.
Inclusion of affordable, integrated solutions for achieving a fast ROI for Small and Midsized Enterprises (SMEs) and so forth.
Along with streamlined SAP HR (Human Resource) processes and more powerful workforce analytics, SAP A & D also goes a long way in improving an organization's financial health with smarter financial management solutions. From cloud-based software applications for procurement to strategic control risks and better evaluation of IT management solutions, this innovative SAP mode invents new business possibilities, improves competitiveness and drives transformation.