In this tutorial, we are going to learn how to edit photo background in Adobe Photoshop in 13 easy steps.
Note: These steps are applicable to all versions of Photoshop such as Adobe Photoshop CS6, 7.0 etc.
Change Background of Photo in Photoshop
There are various methods to change background of an image in photoshop. Therefore it entirely depends on you which is more convenient for you. Below is the sample images for which I am going to change the background. Let's see how to do it.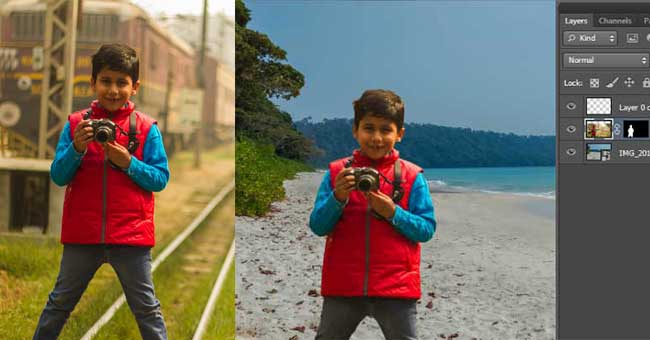 Step 1) Open Photoshop CC, CS6 or any versions you got installed in your computer.
Step 2) Open the photo for which you want to change the background File >> Open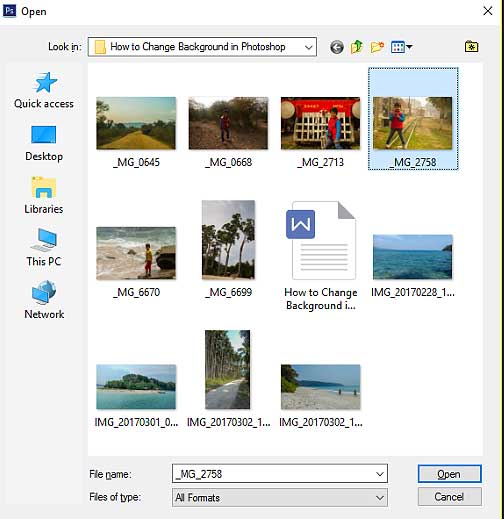 Step 3) Select the Quick Selection Tool from Tool Bar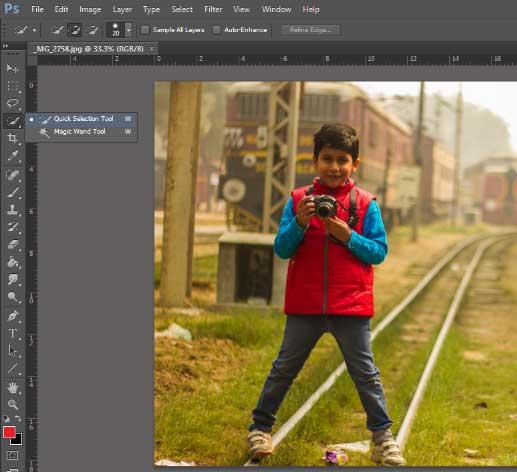 Step 4) Now adjust the Brush Size as you desire, and select the area you want as shown in the image.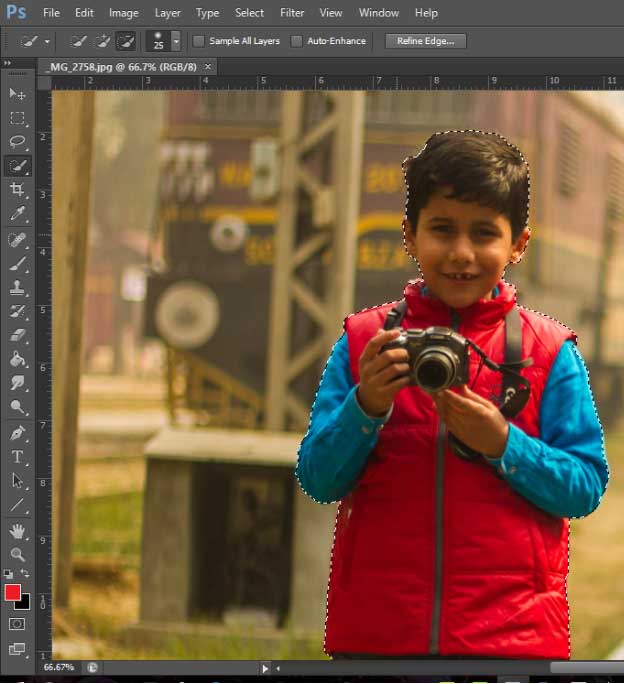 Step 5) Now for unwanted selected areas please press Alt Key you will see that the Plus (+) Sign of the quick selection tool will change to Minus (-) Sign now just deselect the wrong selection by clicking on it.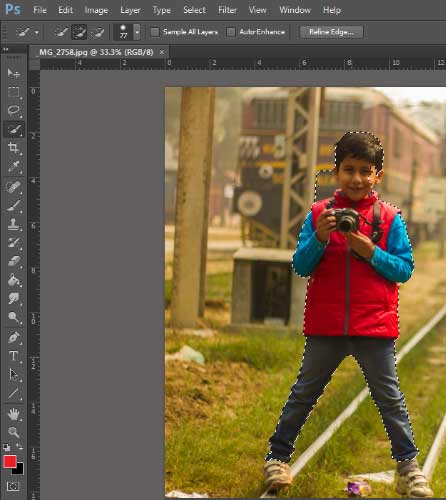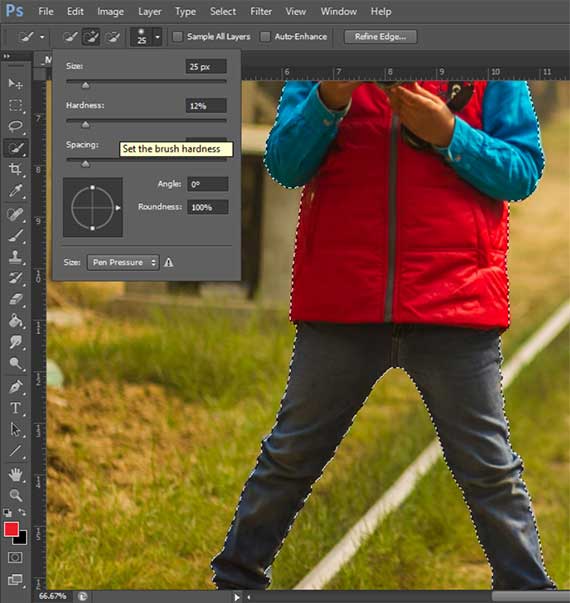 Step 6) Now perform some fine tuning via Pressing Ctrl Key and Without Ctrl key, and also by changing the Brush Size and Hardness Value
Adding Vector Mask
Step 7) Now Click on the Add Vector Mask Icon in the bottom of the Layer window as shown in the figure, after clicking your image turn in to transparent Image as shown in the below image.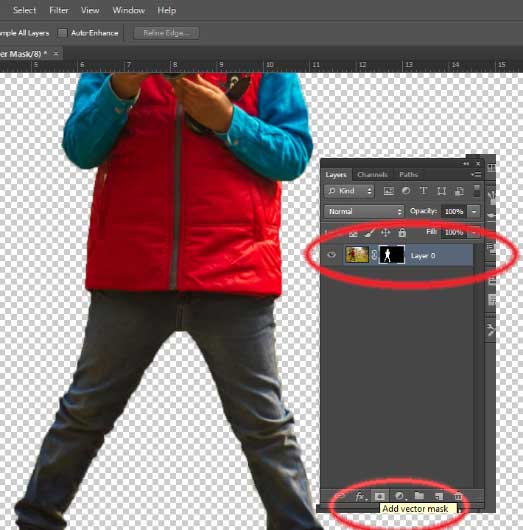 Adding Duplicate Layer
Step 8) Now Select the Layer Right Mouse Click and select duplicate the layer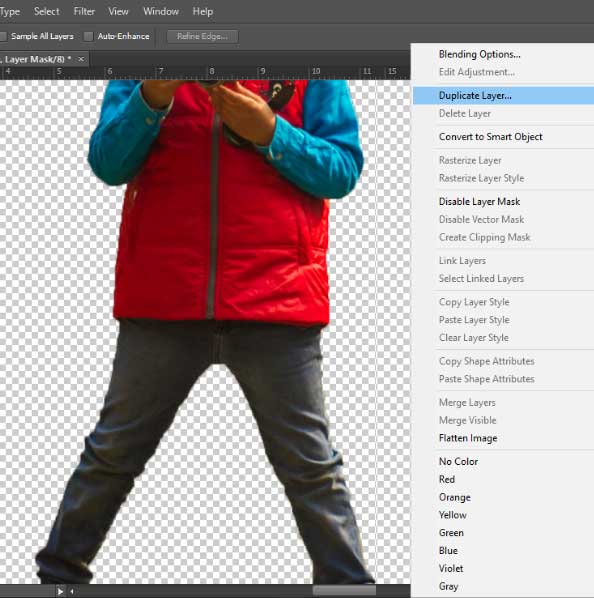 Now delete the Mask form Duplicate layer.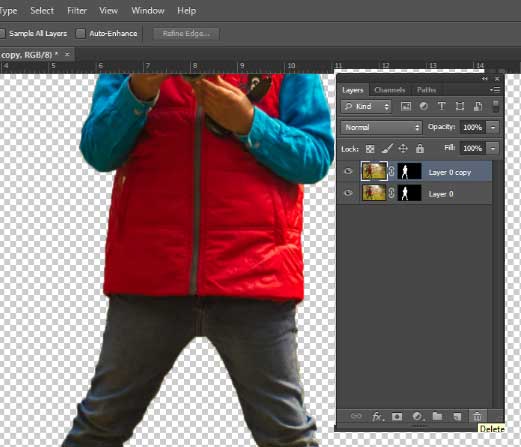 Step 9) Select the New Layer and click on Delete button on the bottom of the Frame window, it will ask you to Apply mask to layer before removing >> Select Delete
Now simply clicking on the Eye Icon in order to make copied layer Invisible.
Insert Background Image.
Step 10) Now we need to insert the new background Image that we need to replace the older background with.
Got to File >> Place>>
Select the Image that you want to place in the background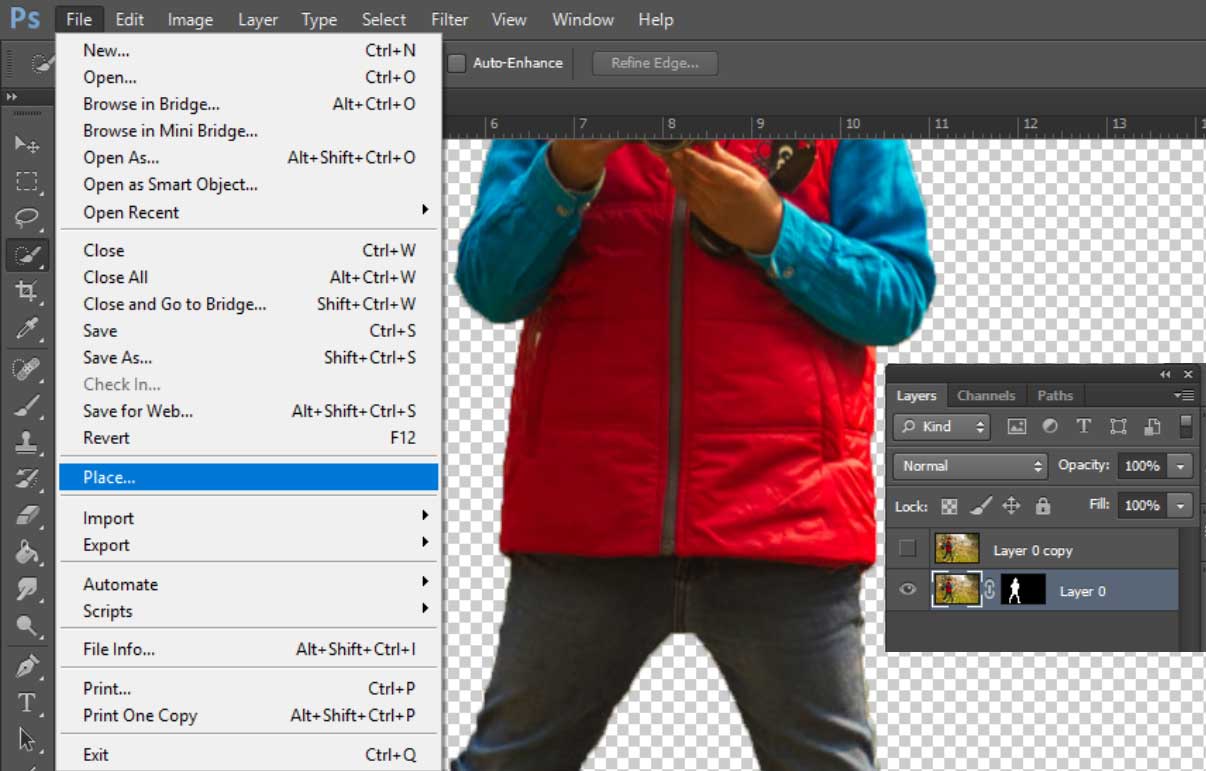 Step 11) Now you need to do little bit adjustment and place Image as you want.
Now Drag and drop the background image in the bottom on all layers as shown in the Image.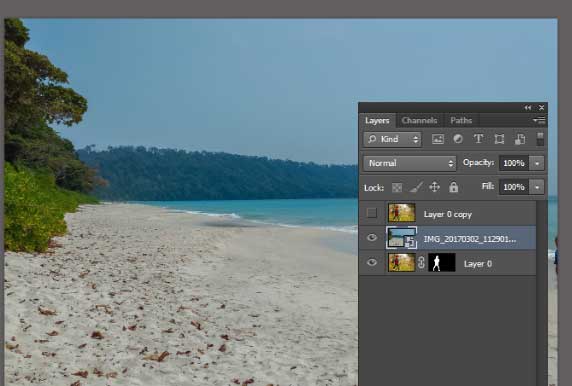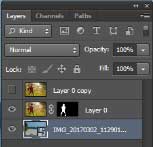 Step 12) Now Select the "Layer 0 copy" (first layer) and erase unwanted areas using eraser
Now adjust the image as you want.
Now Select the Mask Layer "Layer 0" and right mouse click and then select 'Apply Mask'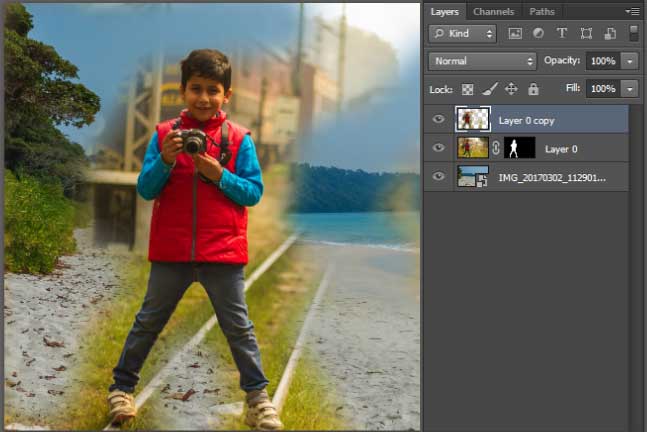 And now you are done with Background Replace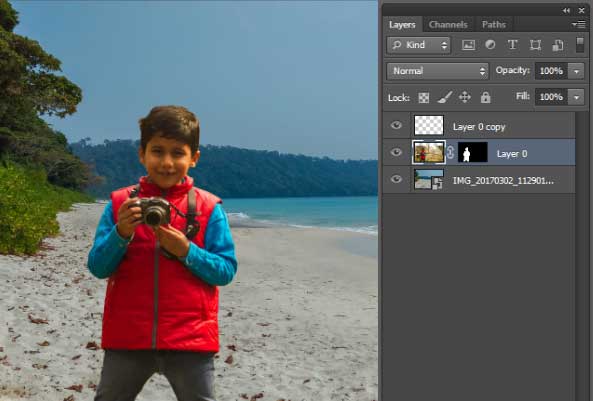 Step 13) Now select the "Layer 0" and click Right Mouse and click on Apply Layer Mask to Apply Mask to the Image.