This tutorial will explain how to clean remove pimples in photoshop, make skin color tone fair, remove black spots and perform some retouching on a photo to give it a beautiful look in Adobe Photoshop with some simple steps. This tutorial work with all version of Photoshop Like (7.0, CC, CS).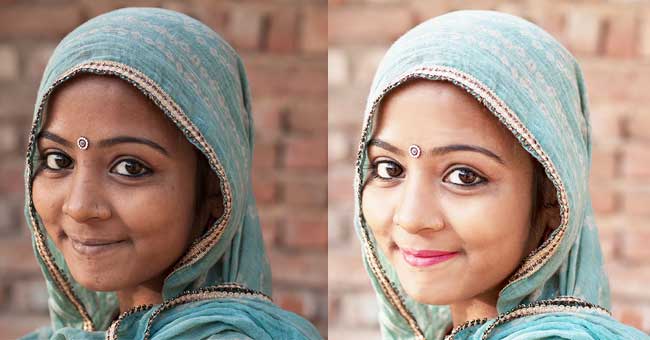 Step 1) Duplicate your current image so that you have a backup of your main Photo by simple Pressing (Duplicate Layer: Ctrl + J)
Step 2) Rename your current layer to "Work" so that you won't get confused on which one is your working layer as shown in the image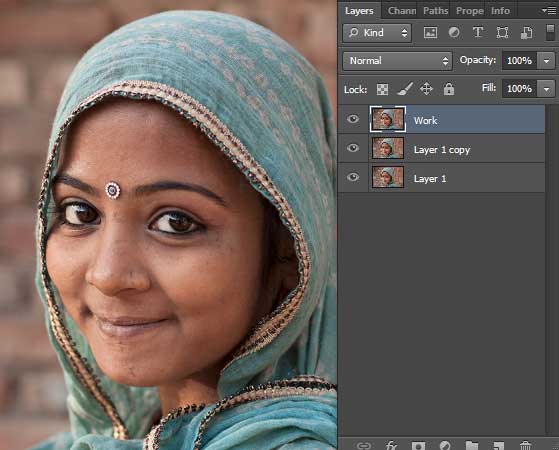 Step 3) Now we need to increase the brightness of the image by simply open the Curves window. (Curves: Ctrl +M)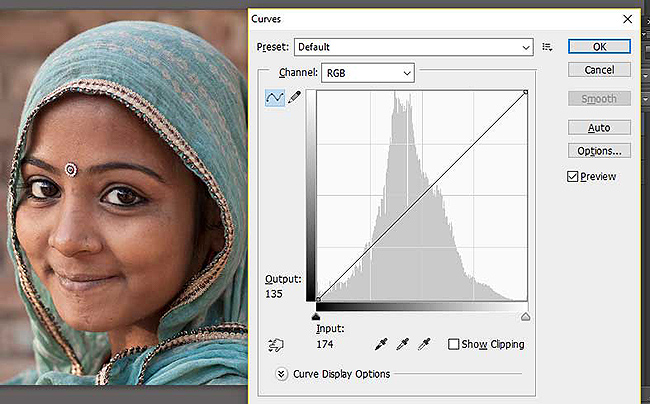 Step 4) Now adjust the curves graph on upper area of the graph to fill light on the image as shown in the Image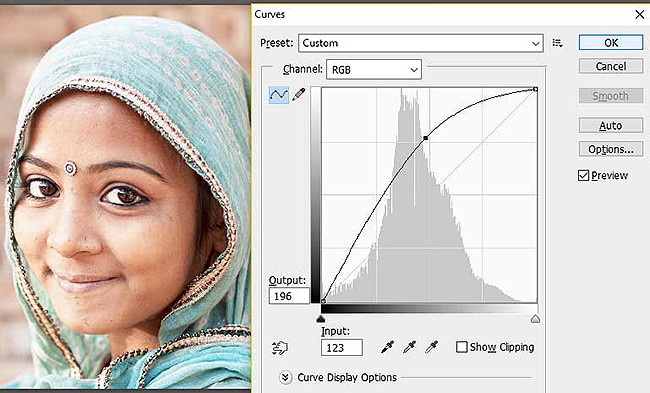 Step 5) Add layer Mask: Now press the Alt key and press on the Mask Icon on the bottom of the Layer window (Alt + Mask Button)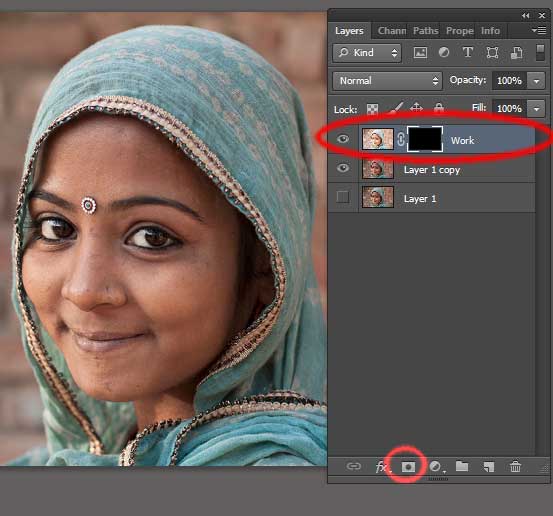 Step 6) Now take a brush tool and Paint it on the face area so that the face area of the top layer get displayed, as shown in the Image.
You need to adjust the brush size and hardness according to your needs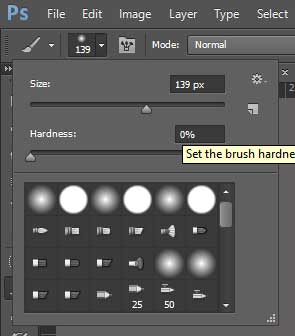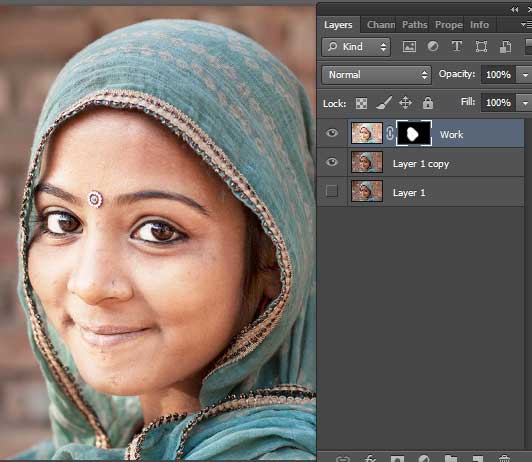 Step 7) In the above image you will see that the mas is only applied on the face part where we have applied brush.
Step 8) Give Little red color to the Lips: Now we will add red color to the lips
Step 9) Select Pen tool and then select the lips area to do this you can enlarge the image by pressing Z Key and dragging the image.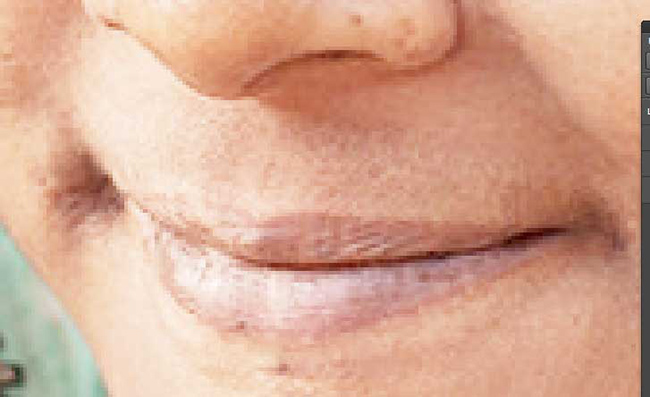 Step 10) Pen Tool (P)
To select pen tool just press P and your cursor will change to pen icon.
Now select the lips as show in the image

Step 11) Once the selection is done Right Click the Mouse and select Make Selection as shown in the Image
Step 14) Make Selection window will get open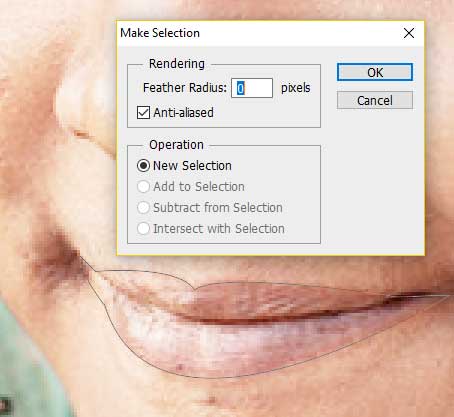 Step 15) Now with the default settings (Father Radius =0) Click OK and you will see the only lips will get selected as shown in the Image.

Step 16) Now we need to change the color of the selected part to do this we will open Color Balance window: Ctrl +B

Remove Black Spots from the Photo
You can see the in this photo there are some black spots so we need to remove them to make it nice and good-looking photo to do this we need to use Stamp Tool (s)
By pressing S key on you keyboard stamp tool will get activated.
This is a clone tool it will take the clone of one area and apply on the other areas in that way we can remove the spots.
When we press the Alt key with Stamp tool the icon will change to Stamp and By clicking on the particular area it will take the clone of that area and apply the area where you click without pressing ALt Key, as shown in the Image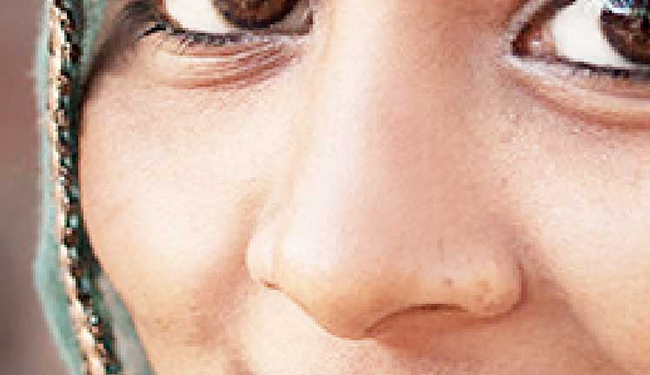 Final Image