Start your Photoshop
Open your Photo of which you want to print Passport Photo.
Now Crop the image with given below Settings
Width: 1.5 Inch
Height: 2 Inches
Resolution: 300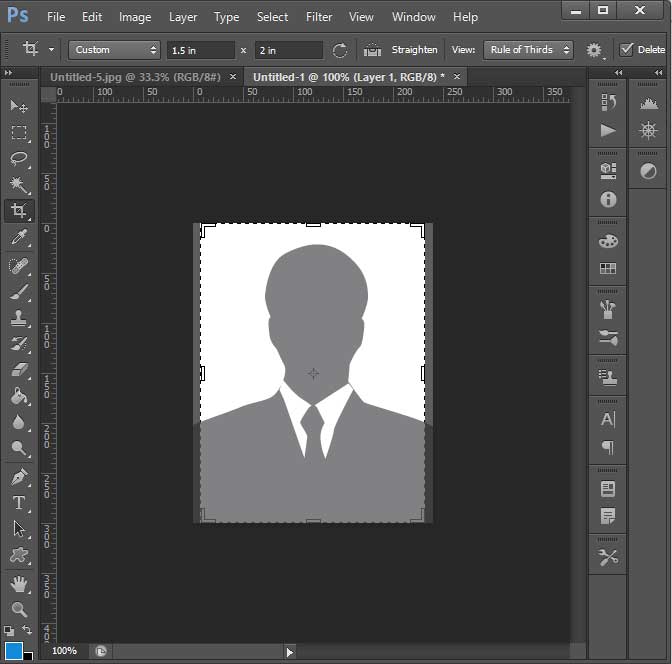 Stork to Image
Now Give Strock to your Image as we have Border with all passport photo
Double Click on your Layer
Select Stroke >> Set
Size: 10 px
Position: Inside
Color: #ffffff
And click on OK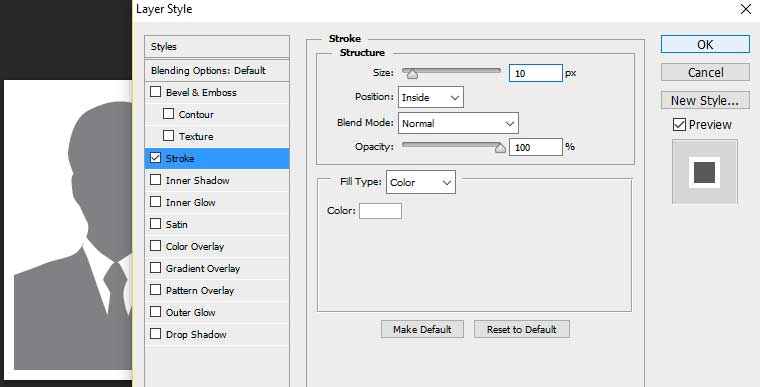 Define Pattern
Now click on Edit >> Define Pattern it will allow your to create a pattern name as shown in the image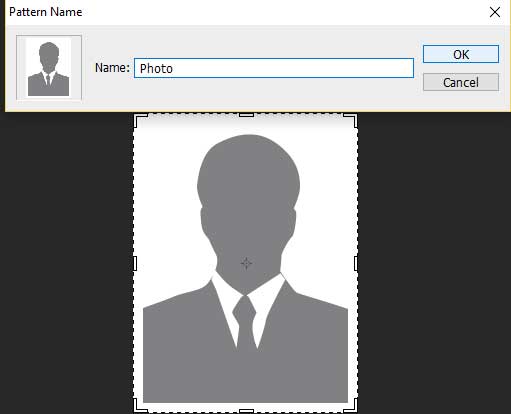 Now we have created the pattern and now we will Fill this pattern on A4 Paper.
Create A4 Paper
Go to file menu Click on New, and create new file with given settings
Width: 12 inch
Height: 8 inch
Resolution: 300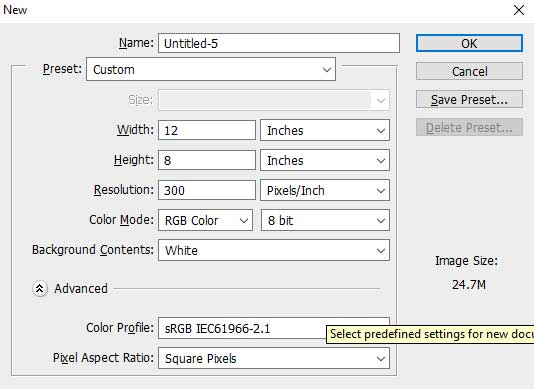 and click on Ok Button a new blank page will get created.
Now Create one New layer
Fill Pattern in New Page
Fill the pattern by selecting Bucket Tool >> Selecting Pattern, that your have created >> and select or created pattern as given in the image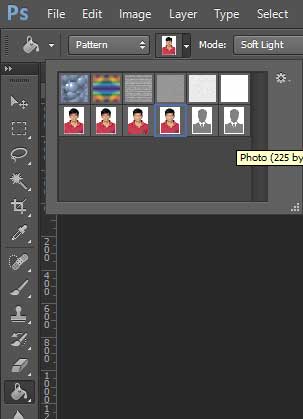 and fill the new image the our selected Pattern
í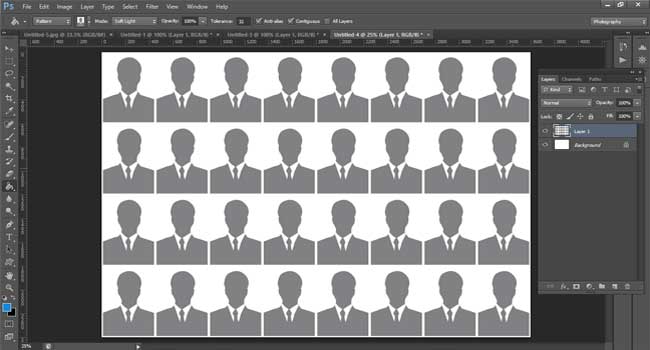 Now Just take the print through Printer In A4 Paper it will give you 32 Passport Size Photos.