How to check the HCI (HANA Cloud Integration ) tenant/server vesrion?
Answer:
There are two ways to check the version of HCI server or tenant:
Note: But both of them at least require the user to be assigned with AuthGroup.ReadOnly role.
1. via Eclipse
First, open "Integration Operations" perspective in Eclipse
Now choose TM or IFLMAP node
Then check the 'Properties' tab on the right-hand side
And check the version column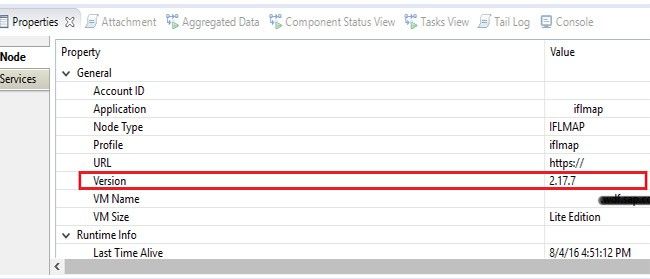 2.via WebUI
First click on the 'User' Icon on the upper-right corner In WebUI
Now click on the 'About'.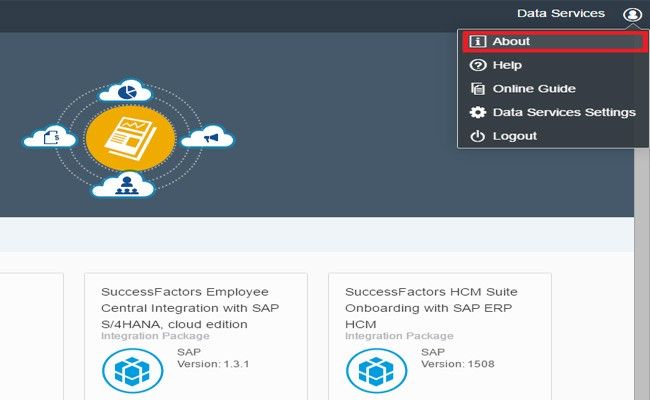 The version will be displayed in a popup.