In this tutorial, you will learn step by step process to create a new inspection method in SAP QM.
What is Inspection Method in SAP QM?
SAP QM inspection methods define the type of Inspection. It helps users to plan a systematic and economical inspection. We can assign an inspection method to the master inspection characteristics or directly to inspection characteristics in an inspection plan.
Feature of Inspection Method
The inspection method is used for the implementation of the inspection
The inspection method also helps to define the qualifications for inspectors.
Users can use inspection methods as master records independently of a task list and therefore a user can use one master record multiple times in various different task lists
The inspection method can be modified or edited centrally
How to Create Inspection Method?
Please follow the steps below to create an inspection method:
Execute t-code: QS31 in the SAP command field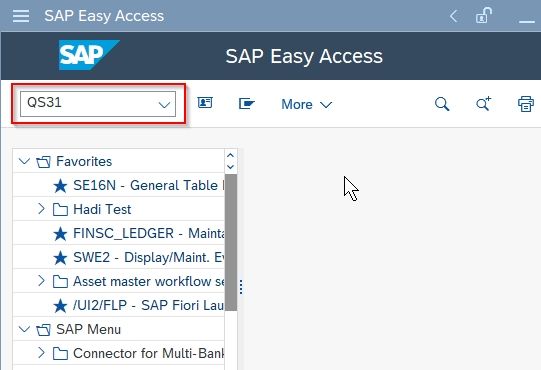 On the next screen, enter the following data:
Plant Code.
Enter the name of the inspection method to be created.
Enter inspection method's validity date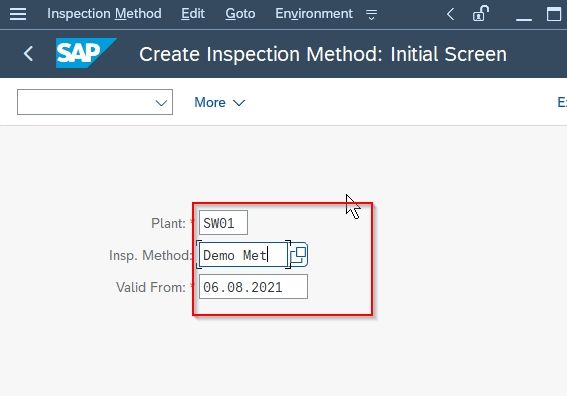 Next, click the Inspection Method button to proceed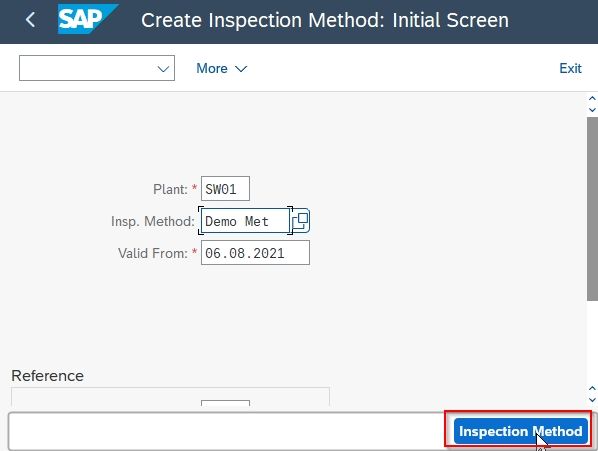 Now, on the next screen, enter the following data:
Status: Set Status field as Released.
Short Text: Enter the short for the inspection method
Search Field: Enter the search field for searching for inspection methods.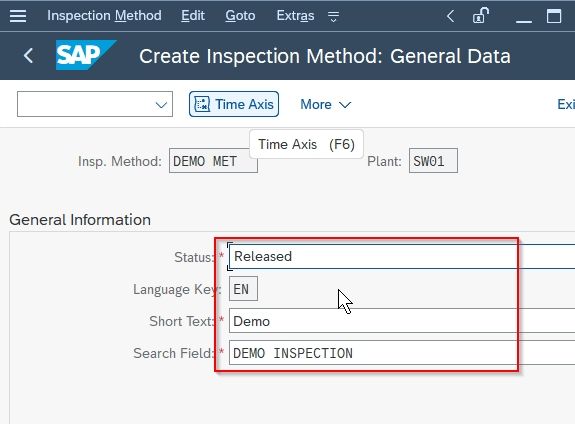 Once all the details have been filled click the Save button to save the new Inspection method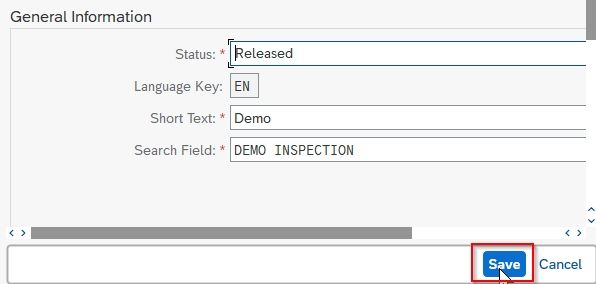 A new Inspection method has been created