In this tutorial, you will learn step by step process to create a new Quality Info Record with proper screenshots.
What is Quality Info Record?
A Quality Info Record is used to block a specific vendor when the material supplied by that vendor continuously defects. A quality info record is created when a quality assurance agreement is needed for a material. it helps the material to be processed further.
While creating a quotation or purchase order, the system automatically checks the requirement and availability of quality info records for the combination of material and vendor.
The quality info record displays a vendor block specified in the vendor master, the vendor's QM system, as well as the lock date.
A SAP user must maintain a quality info record while using the source inspection method so that the material must go under an inspection before reaching the plant for Goods Receipt.
How to Create Quality Info Record?
Please follow the steps below to create a Quality Info Record:
Execute t-code: QI01 in the SAP command field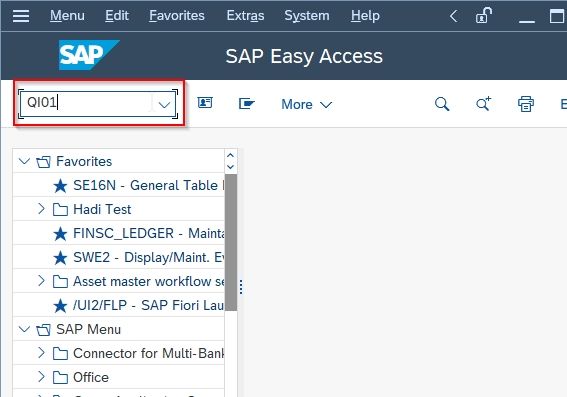 On the next screen enter the following information:
Material: Provide material code.
Supplier: Provide vendor code.
Plant: Provide plant code.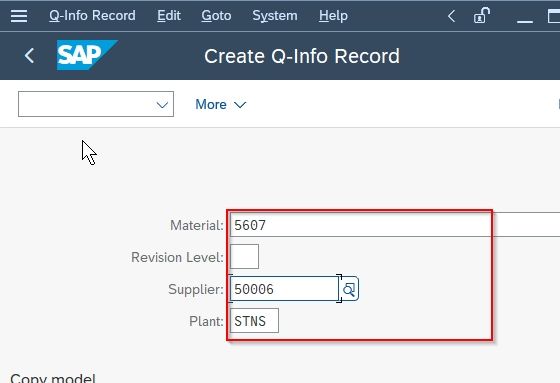 Once all details are provided click on Continue button to proceed further
Next under the Release tab you have to enter the release date.
The Release date is the date when you can order material from a vendor that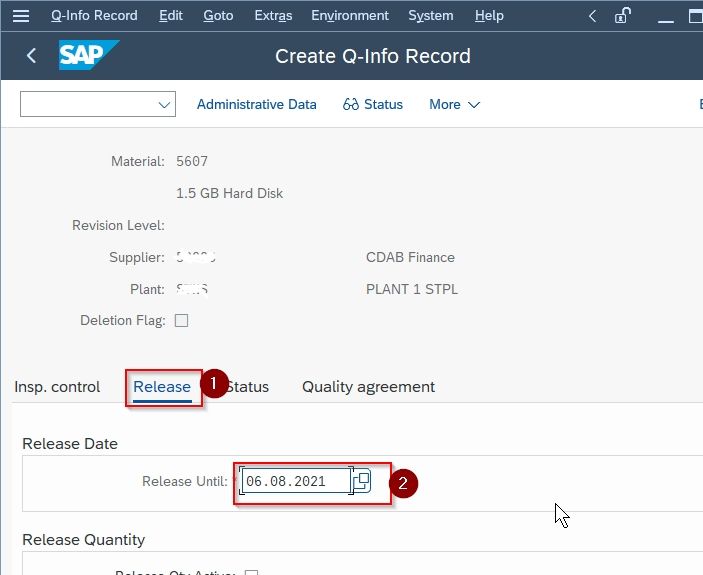 According to the business requirement, you can also enter the Block function to block any particular vendor if needed.

Now under the Inspection Control tab set Insp. Control as No inspection if you require to inspect material from the vendor.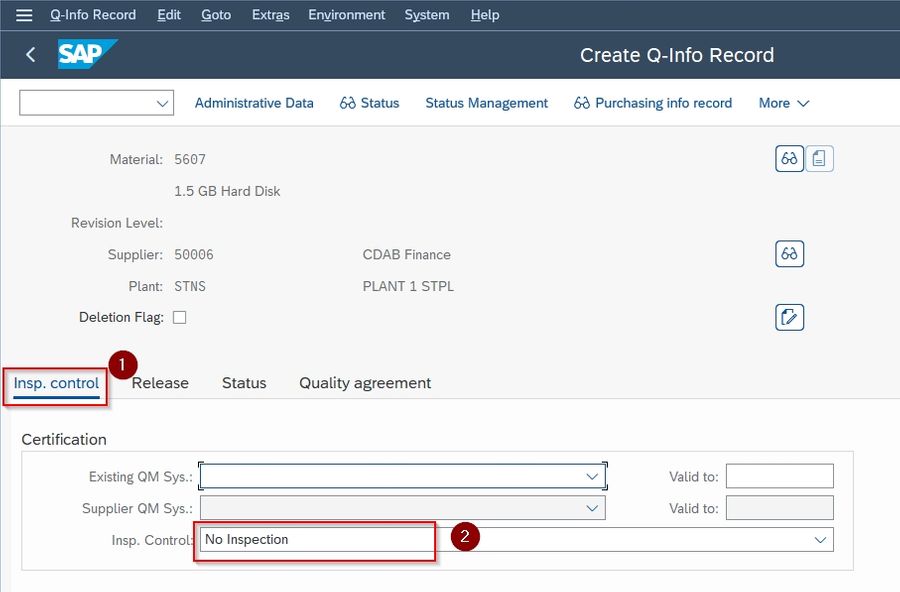 Select the check box to use Source Inspection if needed otherwise ignore it.
Once all details are provided click the Save button on the bottom to save the new Quality Info Record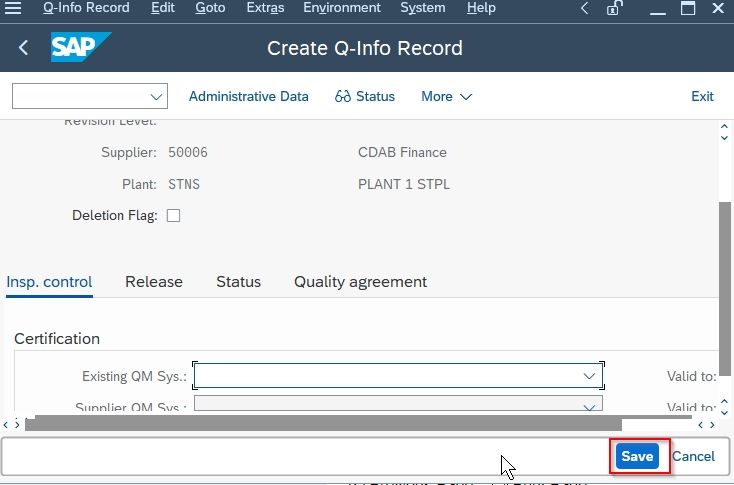 A new Quality Info Record has been created.