ABAP Instance Not Available
Hello SAP Experts,
I am getting an error 'RFC Ping Failed' for the metric Instance Local RFC Availability in the System Monitoring UI of Solution Manager 7.1.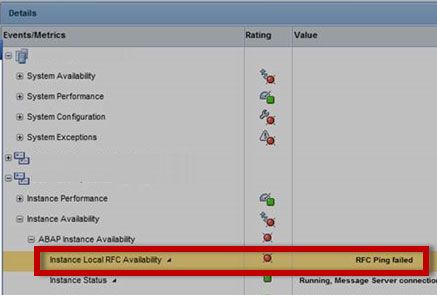 An alert can also be received in the Alert Inbox for 'ABAP Instance Not Available'.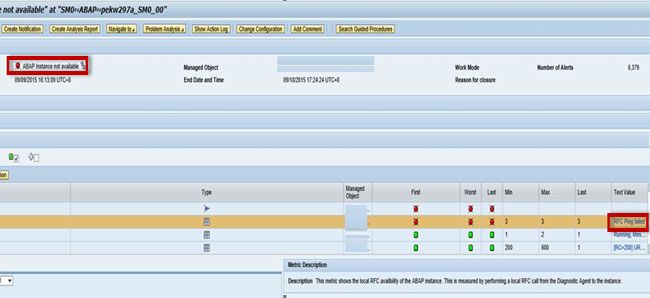 In order to reproduce the issue please do the following:
1) First, execute the transaction SM_WORKCENTER.
2) Then select SM_WORKCENTER.
3) Now select Search --> Start Embedded.

4) Now please enter 'Alert name' and click the search button.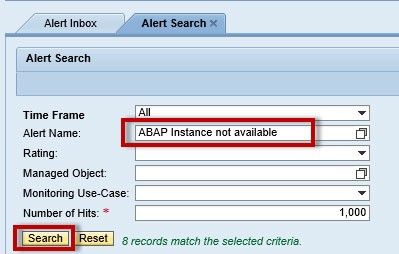 5) You will notice that alerts along with the details are displayed on the screen.