SAP Fiori Client is a native application runtime by SAP Fiori which is developed to work on any sort of mobile or desktop device. This means it can work on any device irrespective of whether it runs on Android, Windows, or iOS. Also, applications under this client are totally responsive meaning that they can easily adapt to the display size of the device they are being used on. This native app has been designed specifically for iOS, Windows, and Android users.
Android: https://play.google.com/store/apps/details?id=com.sap.fiori.client&hl=en
iOS: https://itunes.apple.com/in/app/sap-fiori-client/id824997258?mt=8
Windows: https://www.microsoft.com/en-us/store/p/sap-fiori-client/9wzdncrd2c40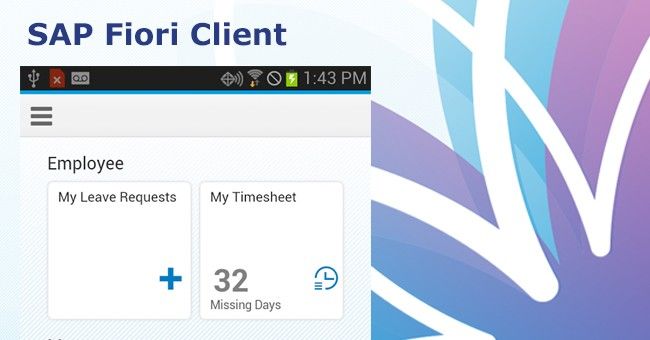 Important Features of SAP Fiori Client
Apart from being responsive and highly functional, SAP Fiori Client has several other features that have been mentioned below:
Native Application – Of course as mentioned above, it is a native application for Android and iOS based devices such as mobile phones and tablets.
OS Support – As most mobile devices work on Android, Windows, or iOS these days, this application support all the operating systems.
Business application support – The application is known highly for its functionality as it supports over 300 office applications such as Barcode scanner, Certified Delivery services, Encrypted storage, Geolocation, Print, Push, and PIM.
Real time services – The application provides all business features in real time on any Android, Windows, and iOS based device.
Benefits of using SAP Fiori Client for UI5 Developers
To understand the benefits of SAP Fiori Client for UI5 Developers, one must first understand that SAP Fiori Client itself is also a UI5 app. A normal UI5 app doesn't have the native device features which SAP Fiori Client can provide. Thus, as a UI5 developer, if one runs there UI5 supported websites with the SAP Fiori Client, they will have access to all native features.
Using SAP Fiori Client, UI5 Developers can also experience enhanced online experience. For example, when shopping online some UI% websites have the option of either manually entering for a product code or entering it, or scanning a barcode. With the SAP Fiori Client, one can scan use the barcode scanner instead of manually entering the code.
Benefits that SAP Fiori client have over a default Web Browser
The benefits of using a SAP Fiori client instead a default web browser are as follows:
Data efficiency
Display screen size adaptability
Opening attachments in the same browser in iOS powered devices.
Is there a future for SAP Fiori client?
SAP Fiori client claims to have plans to expand its features and usefulness to its users in the future. Users must keep in mind that SAP Fiori client is not a user-based application. In fact, it caters to all types of users in the same manner.