Hello SAP Experts,
When end-user creates a Goods Movement with the help of MM transactions or confirming an Order, SAP System stores and displays the corresponding material document using a time zone which does not consider the time zone that end-user is located.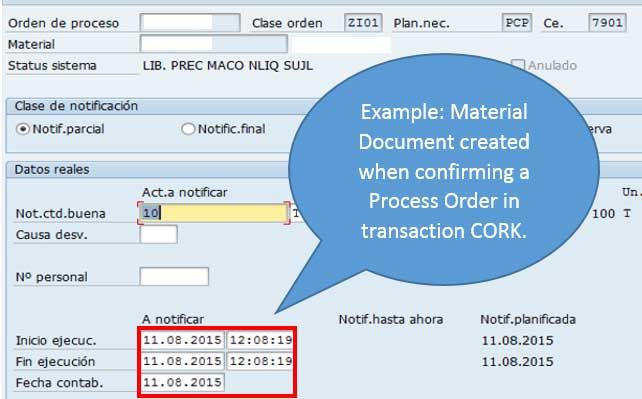 The issue can be re-generated by following:
First, create and release a Process Order.
Then please confirm Process Order in transaction CORK, checking date and time of entry.
Now display material document generated by the Process Order confirmation and notice that time of entry is not the same.