In SAP GUI a user can change the looks and feel of sap their screen by changing the character set. Once the user changes the character set, the SAP Easy Access screen will automatically change according to the character set the user chooses.
In this tutorial, you will learn the step-by-step procedure to change the Character Set of an SAP Screen.
How to Change the Character Set?
Please follow the steps below to change the character set:
On the SAP Easy Access, screen goto More and click the SAP GUI setting and actions option.
Next under SAP GUI setting and actions select Character Set.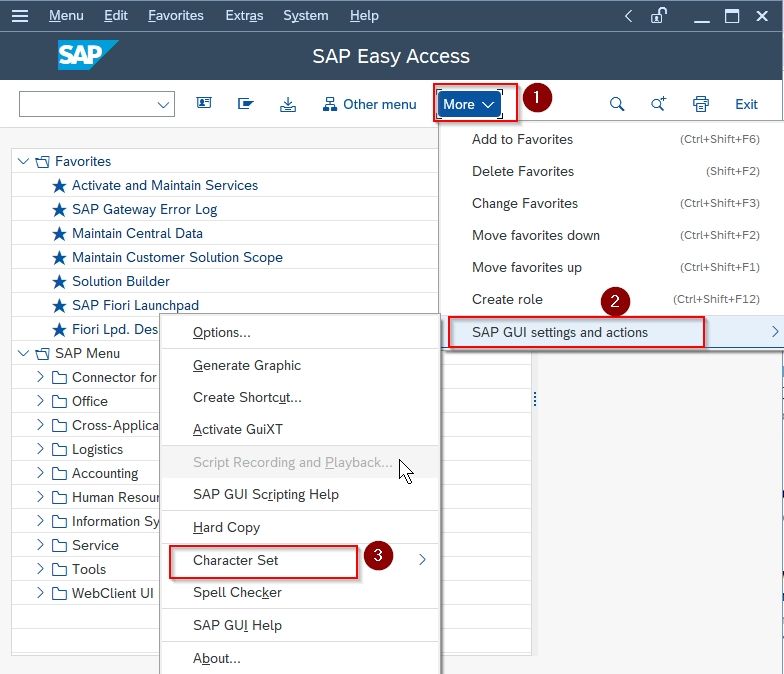 In the Character Set, there will be a list of different types of character sets as shown in image below: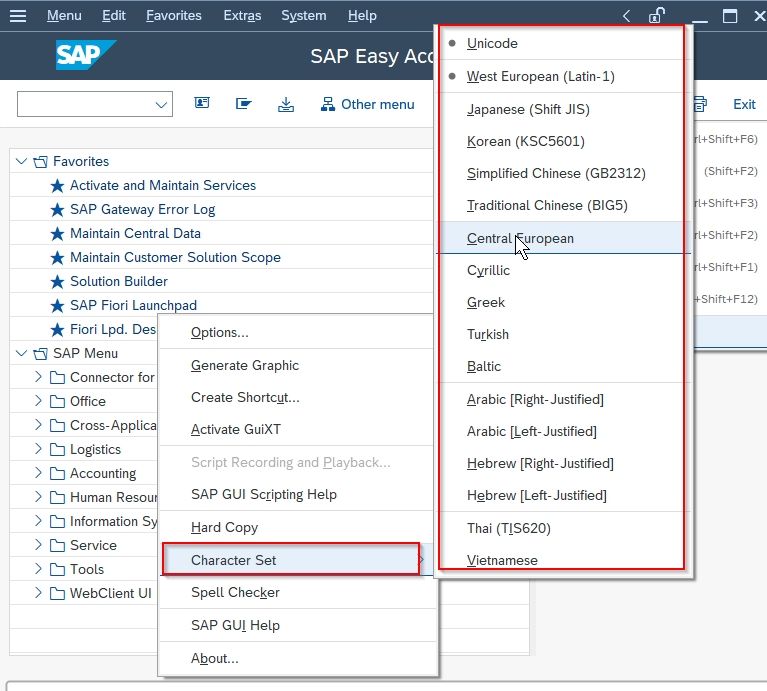 The list of different character sets present under the character set are as follows. Select any one character set from the list.
The look of the SAP screen will vary according to the character set you choose.
for example in this tutorial, we select Traditional Chinese (BIGS) from the list.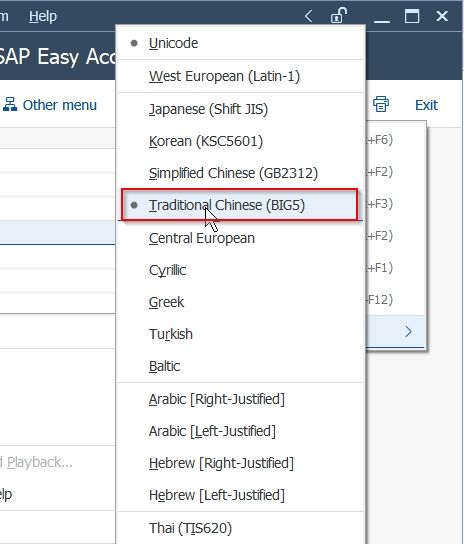 You will notice the difference in the Character displayed in the SAP screen when compared to the initial SAP screen.