Definition or Meaning- What is SAP BASIS?
Full form or SAP BASIS stands for (Business Application Systems Integrated Solutions), includes RDBMS, GUI and other powerful components for system administration.
SAP BASIS—the underlying system software that forms an effective platform for customer and module specific applications, is typically a middleware program. It bridges the gap between the SAP computational architecture, its network and operating system; and the other modules like those linked with accounting, finance, quality management and so forth.
This module describes the various fundamentals of SAP system administration and is an effective technology that provides the necessary support for SAP applications, system administration, and memory management. BASIS emphasizes upon the administration of RDBMS (Relational Database Management System) or any other database used by the SAP environment, client-server architecture as well as the SAP GUI.
It is a definition of the interface between BASIS and system components; user/ system administration; and varied monitoring tools. It includes the data dictionary and a scalable development platform for SAP based applications too.
The layers of the SAP BASIS system are:
The presentation layer
Application components
Technical layers.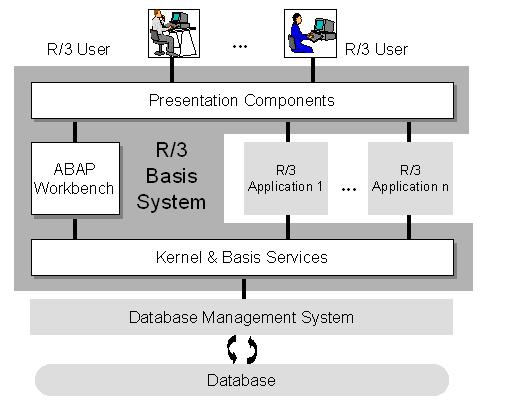 Why do companies need SAP BASIS?
To understand why a company needs SAP Basis, first, we have to understand what SAP Basis is. It is a collection of tools and programs which integrated with the database, business applications, operating system and communication protocols. Activities like installation, configuration, load balancing, the performance of SAP applications running on Java stack and SAP ABAP are administered by SAP Basis. This is a wide and vast system which needs proper attention. Managing this system by any person other than SAP basis consultants and administrators is to0 time-consuming and complicated and can lead to too many complications. The person managing SAP basis does not only need to have knowledge of SAP systems but also must have skills of managing operating systems, databases and network services. Establishing a separate SAP basis team can be the biggest plus point for a company's future and lead it to the path of success.
SAP BASIS Job Designation
The two most important SAP Basis job designation are SAP Basis Administrators and SAP Basis Consultant.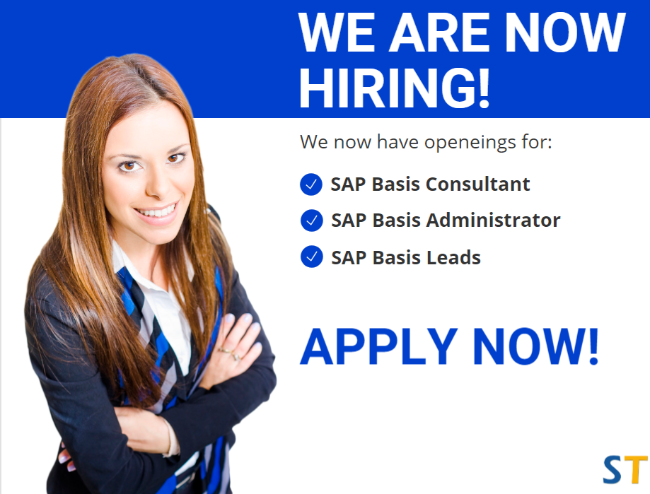 1) SAP Basis Administrators
In layman's term, this is the responsibility of an SAP administrator to manage an SAP environment on day to day basis. The key responsibilities of an SAP basis administrator include system installation and configuration, load balancing on servers, monitoring, tuning and troubleshooting the environment, managing interfaces and integrations with servers and performance management of different components. He is also responsible for upgrading the existing system to the newer version and making sure that the business faces minimum or no loss at all.
The role of an SAP Basis administrator is quite critical and complex nature as it requires an efficient skill set and knowledge of SAP system. Being an SAP administrator, he has to manage everything including SAP security operations, print, Sap system backup, monitoring of system for better performance, upgrading SAP kernels as well as managing OS space and disc also. SAP System Administrator also has the responsibility of performing a wide range of remote administration functions that encompass daily, weekly, monthly, and yearly tasks.
2) SAP Basis Consultants
The prime work of SAP basis consultants is to build the required SAP system, installs it and customize the system as per one's need. In layman term, the SAP basis consultant is responsible for installation and upgrade of the system, managing infrastructure, management of database, administration, and monitoring of the SAP system. The focus lies primarily on technical support and making sure that he has established the required standard and evaluated the upgrades, system configuration, and implementation.
The SAP BASIS course includes:
An overview of SAP Basis and its architecture
The architecture of the SAP System
Installation of SAP Frontend
In-depth discussions and training on administration tasks like transport management system, user and memory management, database analysis, delivery in operation and profile modes and so forth.
Topics covered in the course:
Introduction of HW & SW
Database and ERP concepts
SAP Net Weaver Architecture and SAP Components
Installation Client Administration TMS
Introduction to various support packs and add-ons
General and database administration
SAP router & files directory and more.