SAP BASIS
Definition or Meaning- What is SAP BASIS?
Full form or SAP BASIS stands for (Business Application Systems Integrated Solutions), includes RDBMS, GUI and other powerful components for system administration.
SAP BASIS—the underlying system software that forms an effective platform for customer and module specific applications, is typically a middle ware program. It bridges the gap between the SAP computational architecture, its network and operating system; and the other modules like those linked with accounting, finance, quality management and so forth.
This module describes the various fundamentals of SAP system administration and is an effective technology that provides the necessary support for SAP applications, system administration and memory management. BASIS emphasizes upon the administration of RDBMS (Relational Database Management System) or any other database used by the SAP environment, client-server architecture as well as the SAP GUI.
It is a definition of the interface between BASIS and system components; user/ system administration; and varied monitoring tools. It includes the data dictionary and a scalable development platform for SAP based applications too.
The layers of the SAP BASIS system are:
The presentation layer
Application components
Technical layers.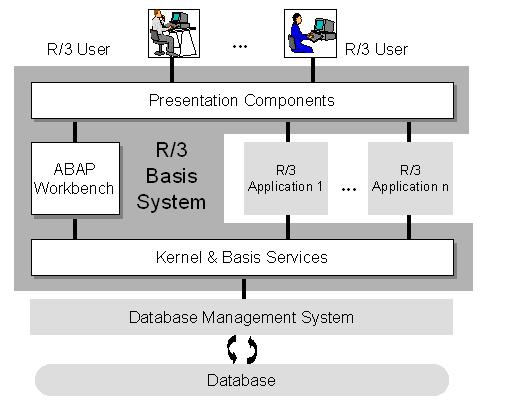 The SAP BASIS course includes:
An overview of SAP Basis and its architecture
Architecture of the SAP System
Installation of SAP Front end
In-depth discussions and training on administration tasks like transport management system, user and memory management, database analysis, delivery in operation and profile modes and so forth.
Topics covered in the course:
Introduction of HW & SW
Database and ERP concepts
SAP Net Weaver Architecture and SAP Components
Installation Client Administration TMS
Introduction to various support packs and add-ons
General and database administration
SAP router & files directory and more.
Read Next: