In this SAP tutorial, you will learn what is consignment process in SAP and step by step procedure to create a consignment process in SAP Material Management.
What is a Consignment Process in SAP?
SAP Consignment Process is a method used by any vendor when he provides the company materials on loan. The materials of the company are kept in the warehouse until you withdraw the said materials for processing. So a liability is generated for the vendor, and payment is done by the customer on agreed intervals, for example, weekly or monthly.
The customer and vendor must agree to a mutually decided price in a vendor consignment process. The prices are kept in consignment info records in the SAP system. In that case, the prices can be automatically copied to purchase orders from info records in SAP System. That is called Consignment Process in SAP MM (Material Management).
How to Create Consignment Process in SAP MM?
Please follow the steps below to create a consignment process in SAP MM:
In the SAP command field execute t-code ME11
On the next screen input all the following details
Vendor
Material
Purchase org
Plant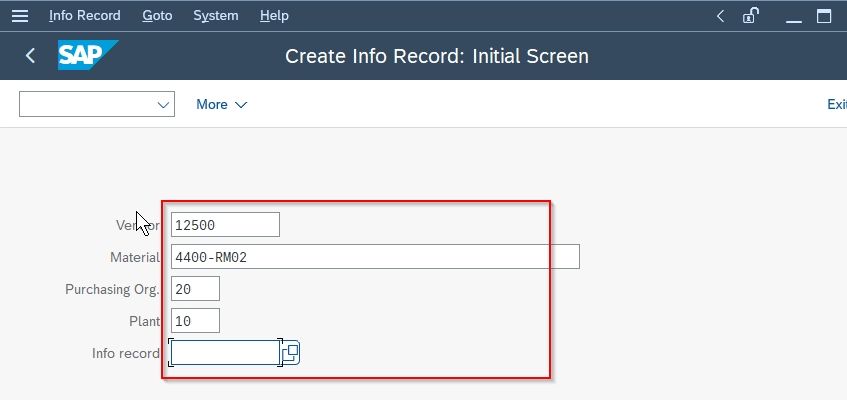 Now select the Consignment radio button and press Enter.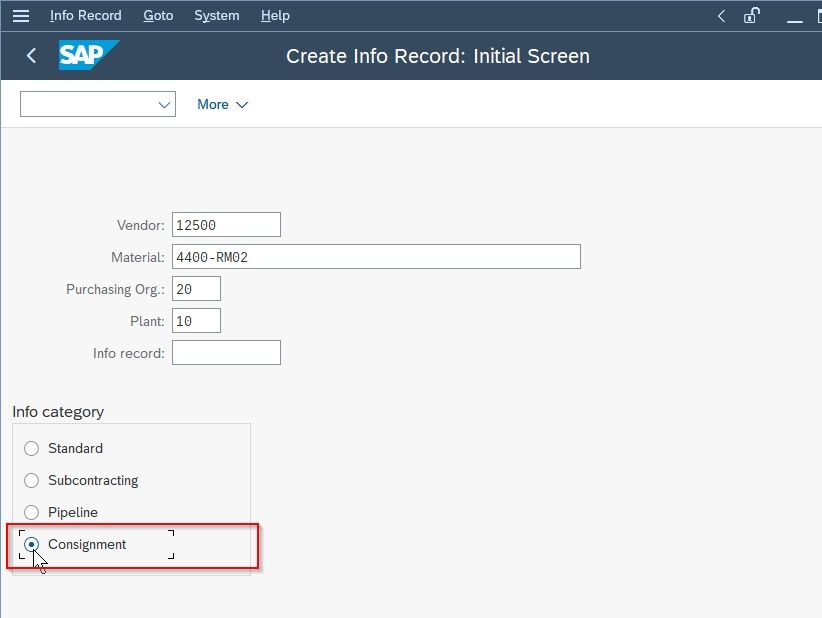 Now, input all the highlighted information as shown in the image below and then press Enter.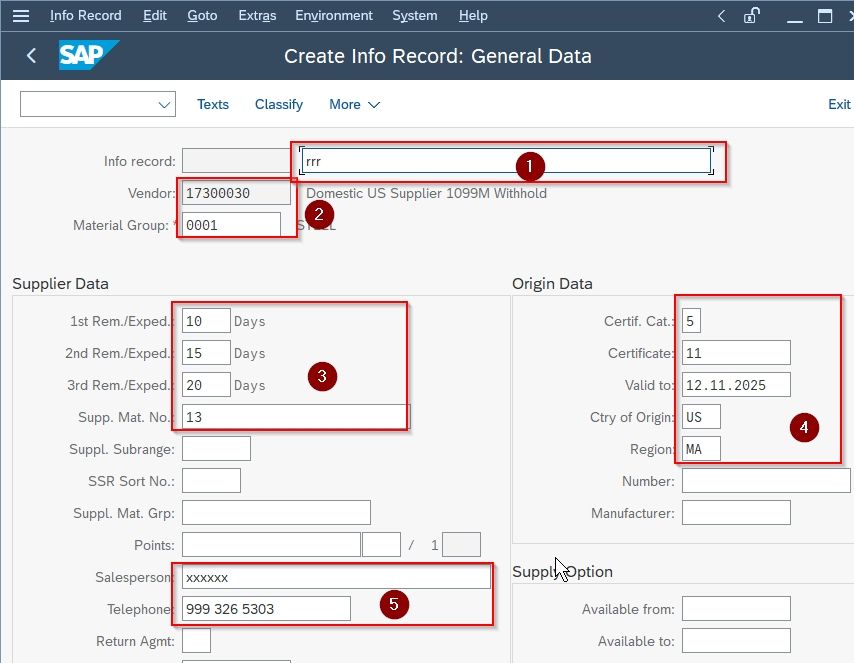 Next enter the Sort Term under the Sorting section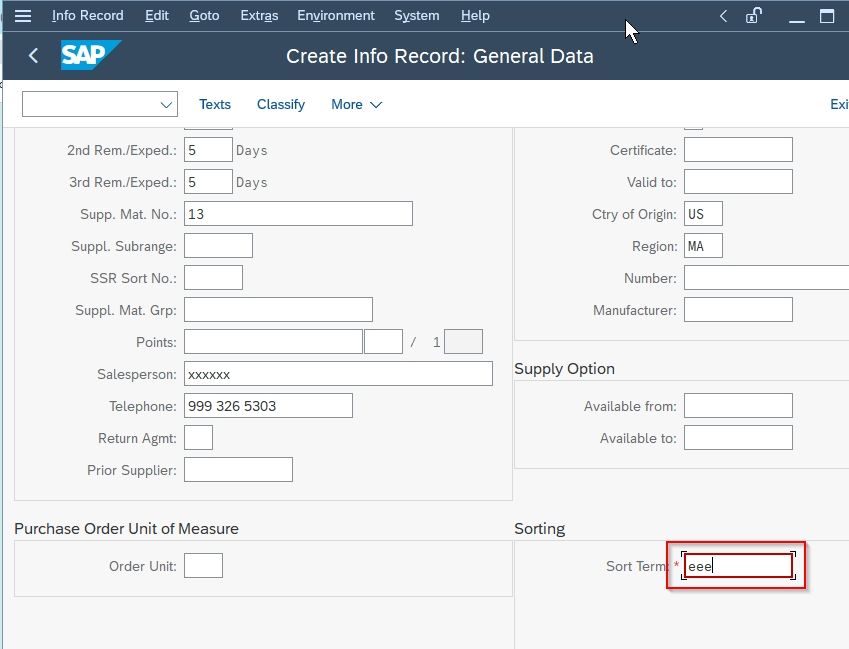 In this step, we will provide all the required information in the Control data Condition section and then press Enter.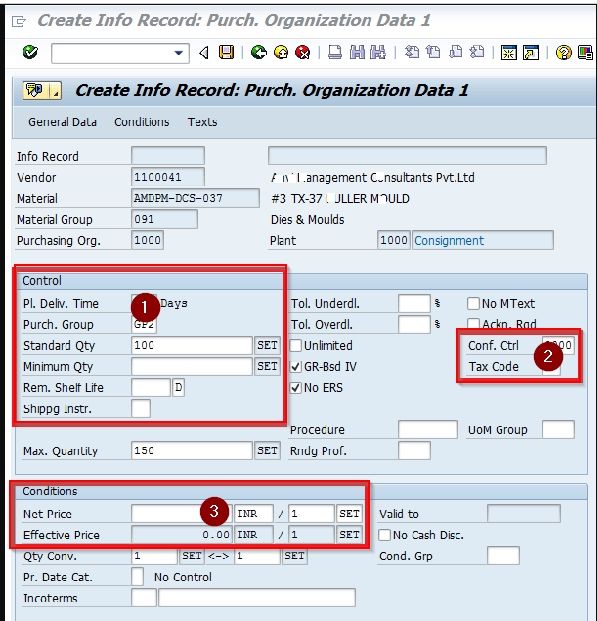 Now Save the above Consignment Info record and then Purchasing Info record has been created.