In this SAP tutorial, the SAP users will learn the step-by-step procedure to create a master role and child role for the master role in SAP with proper screenshots.
What is Master Role in SAP?
Master Roles are the roles in SAP that has Transactions, Authorization Objects, and all organizational level management.
How to Create a Master Role in SAP?
Please follow the steps below to create master roles in SAP:
Execute t-code PFCG in the SAP Command field.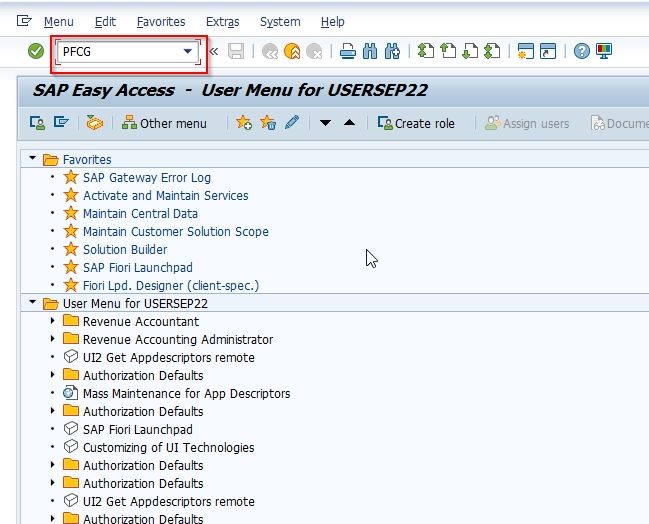 Next go to Role > Create > Role to create a new role (master role) in SAP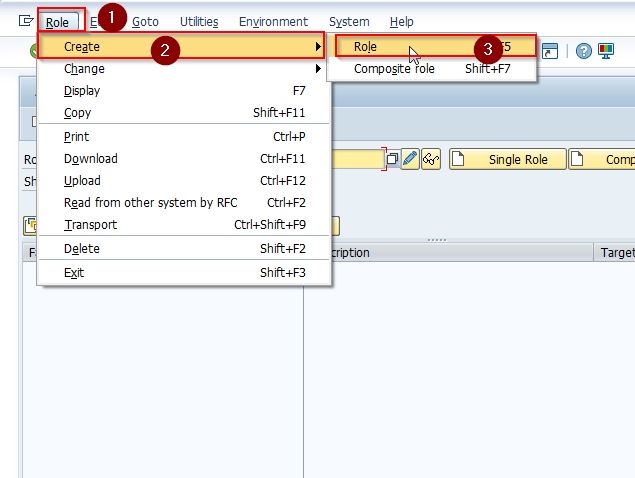 Now enter the Role Name and click on the Single Role option.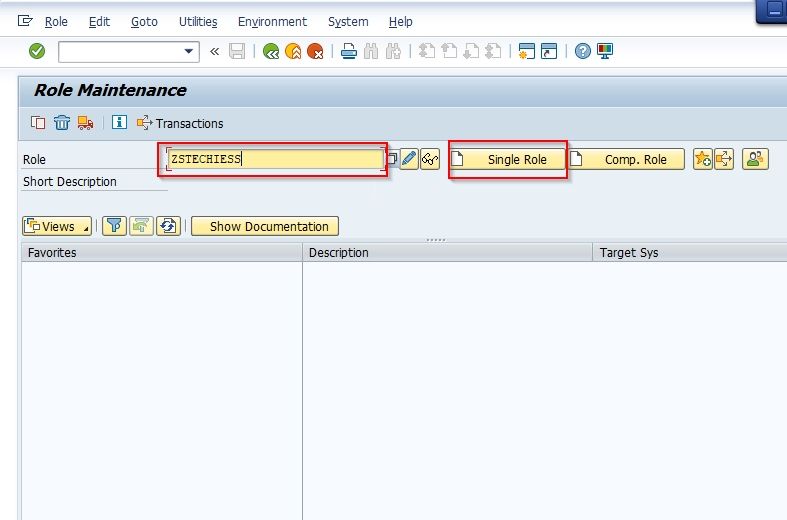 Next, click on the Save button to save the new role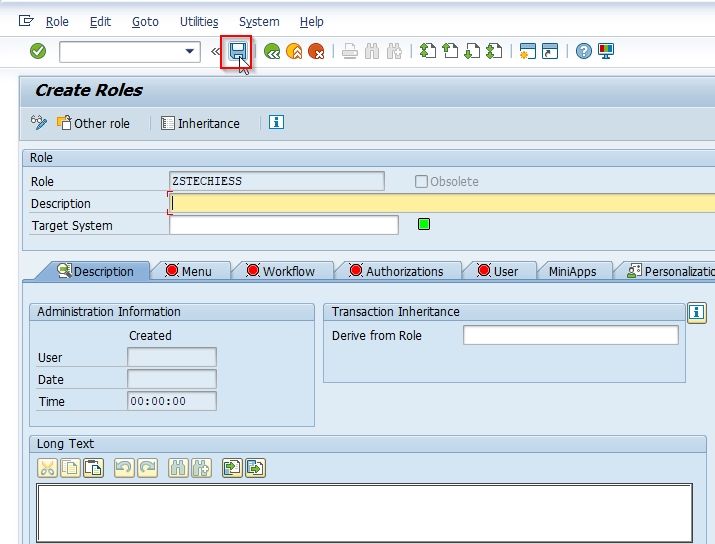 You have created a role that will be a master role once a child role is created for it.
Now create a Child role and click the Single Role button as shown in the image below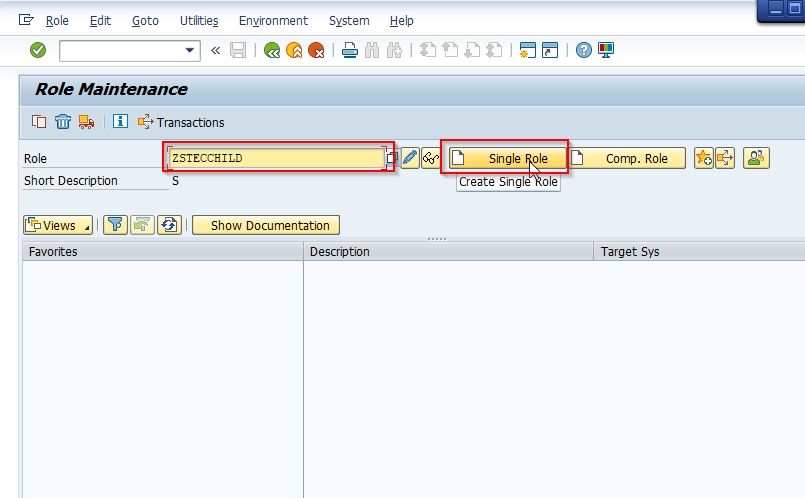 Save the child role by clicking on the Save icon.
Now once the Child Role is created in the Transaction Inheritence enter the role created by you earlier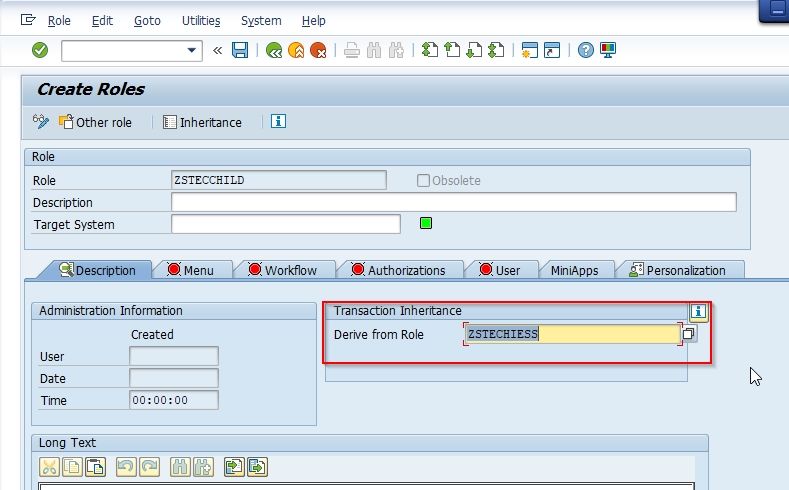 You have successfully created a master role ZSTECHIESS with its child role ZSTECHCHILD