In this article, you will learn step by step process to create a new custom T-code in SAP with proper screenshots.
Please follow the steps below to create a new t-code in SAP:
Step 1) First enter T-code SE93 in the SAP Command field and Execute it.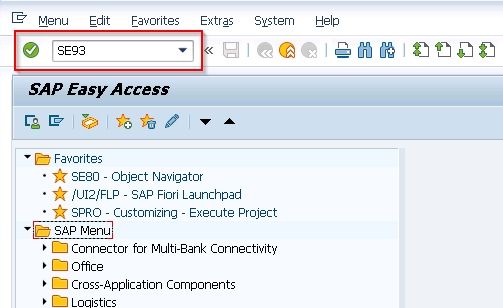 Step 2) Enter the desired name for the new T-code to be created and then click the Create button.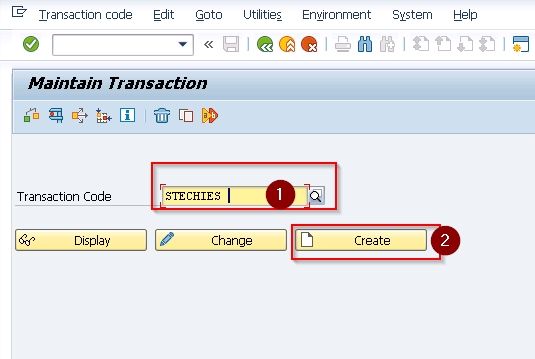 Step 3) Next on the next screen enter a short description for you your T-code.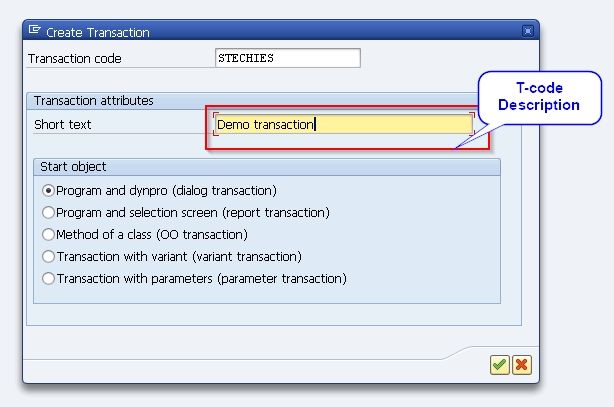 Step 4) Next you can see several start object options, the 2 most commons option would be Program and Selection Screen (This is for report type program) and the other one is Program And Screen (This is for pool type program using Screen number element),
For this example let's select the Program And Selection Screen option (the second option), click OK (Check button), or just press Enter.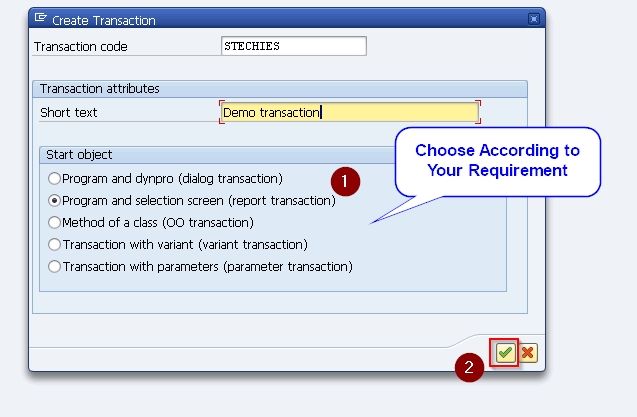 Step 5) Now you need to enter the Program Name and then press Cntrl+S to save it.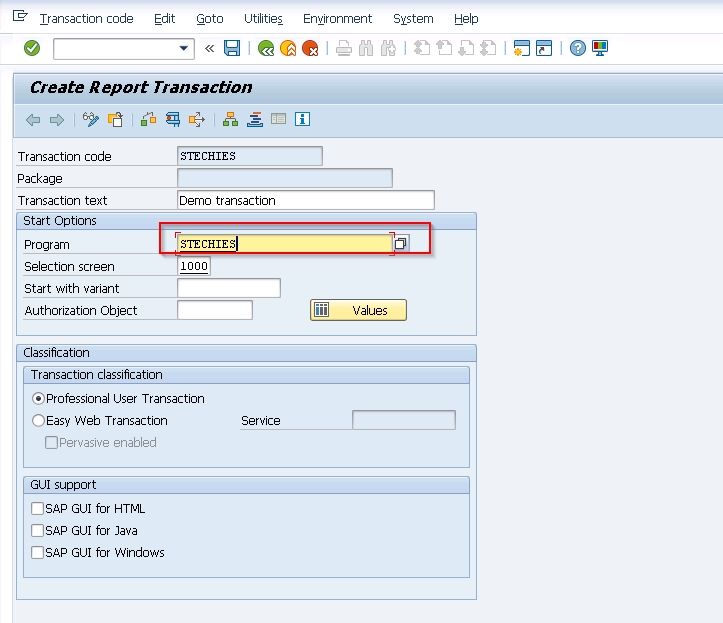 Step 6) Now a popup screen will open up, enter a suitable Package name i.e. "STECHIES_PACKAGE" and then click the Save icon.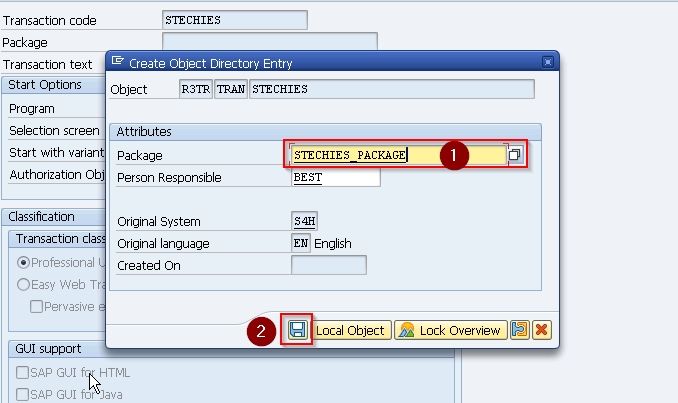 Your new t-code STECHIES has been saved and is ready for use.