Hi Gurus,
We have many unused materials in our production Server. Our management has asked to remove the same. so i tried the concept of Data Archival. i am able to view the Archived record when i select the purchase object - MM_EBAN . i am able to delete the Requistion From certain Dates . in the same way i triesd with the Material Master . I am Facing Problem in that .
Kindly Guide and inform where i have Gone wrong.

Thanks in advance
I need archive some of the Materials that are no longer used (No transaction exists for the same )
Tcode : SARA
Selected object MM_MATNR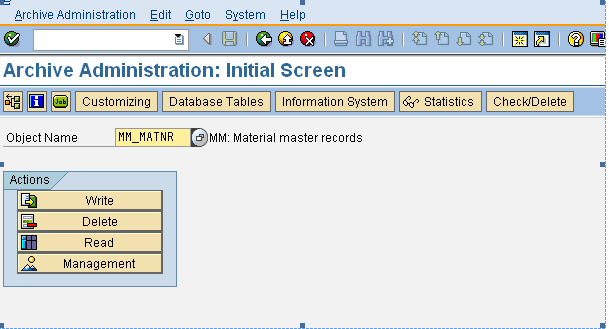 Selected the Write option and created the below Varian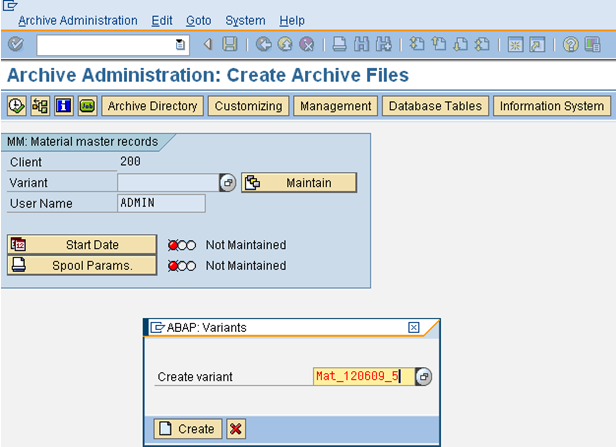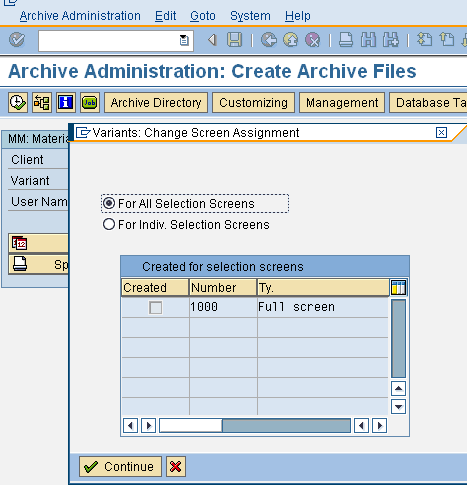 I have put the Deletion Flag for this Material V0110440211100481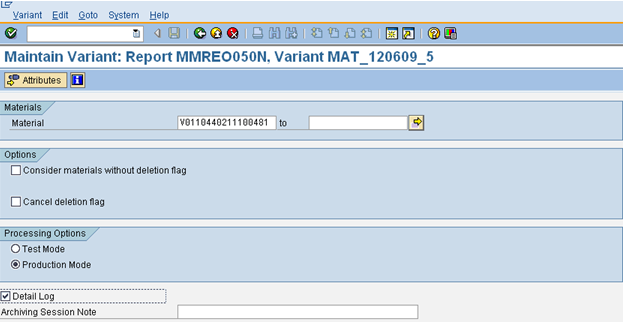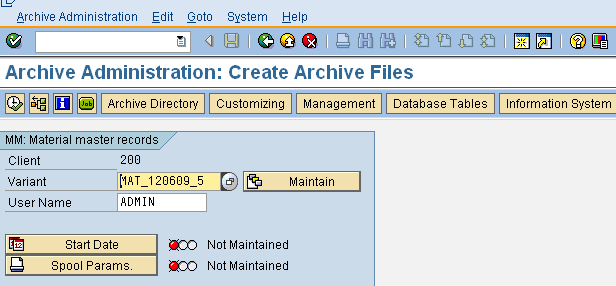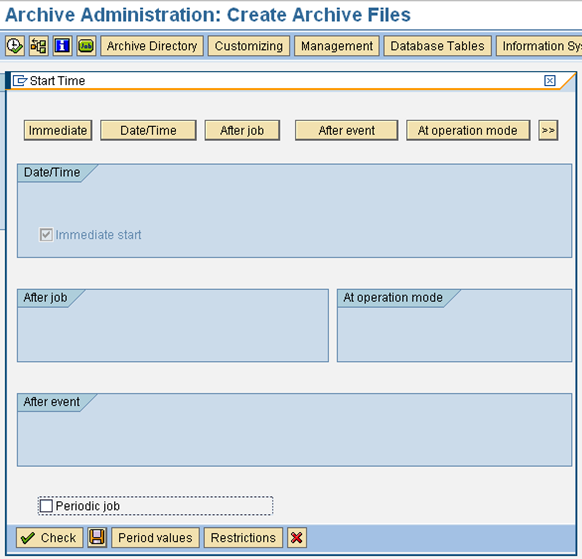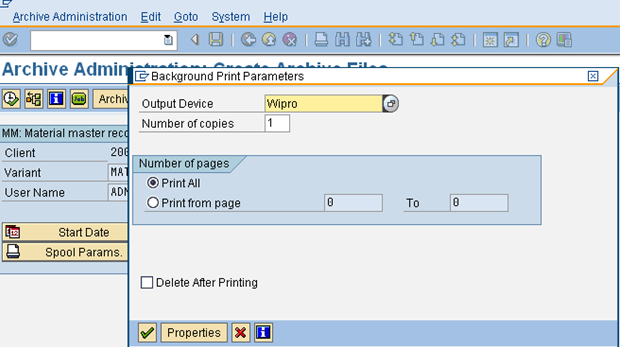 Message: New archiving job was scheduled
When I select the Read option I am getting the below screen.
This is in my Production Server.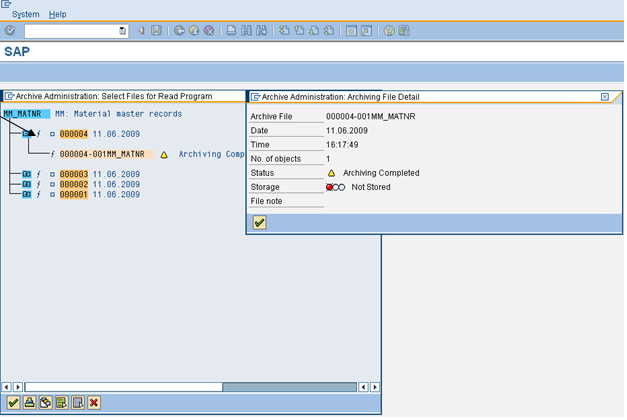 Development Server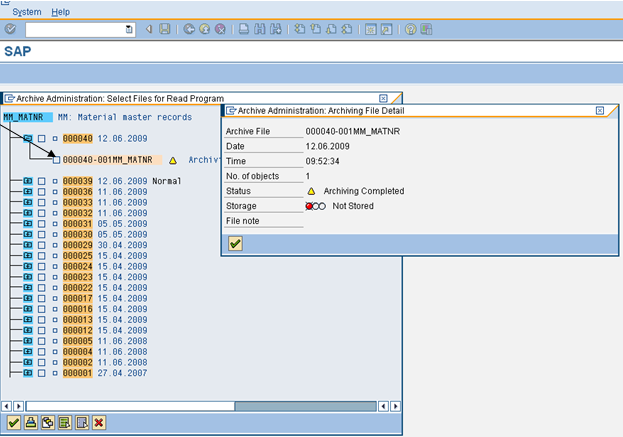 In SM37 it shows object is Finished. But No spool list is available for the job.
The Symbol is differently displayed.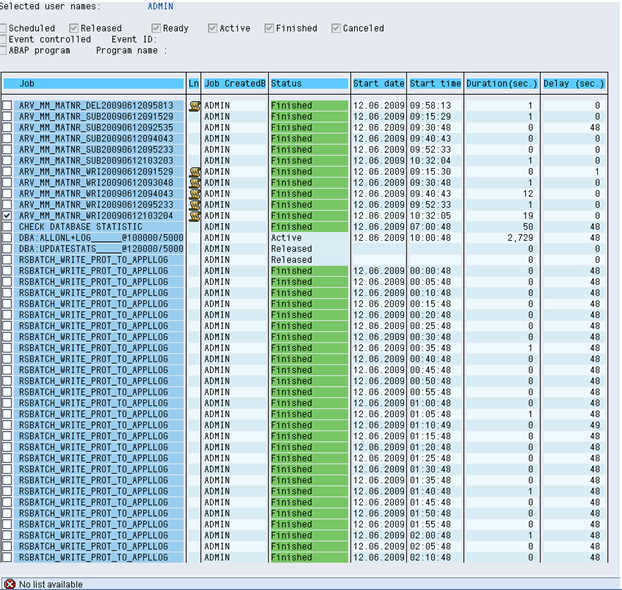 Selected the Management Button after the Read Selection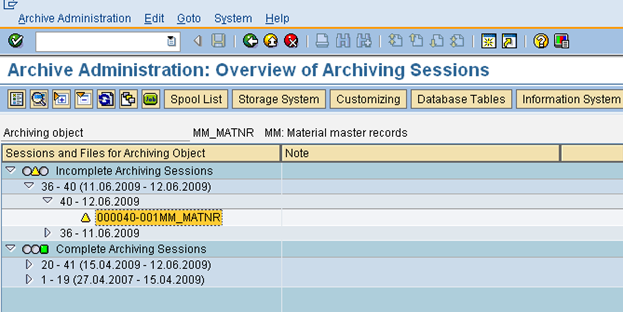 Now I am able to get the Spool list.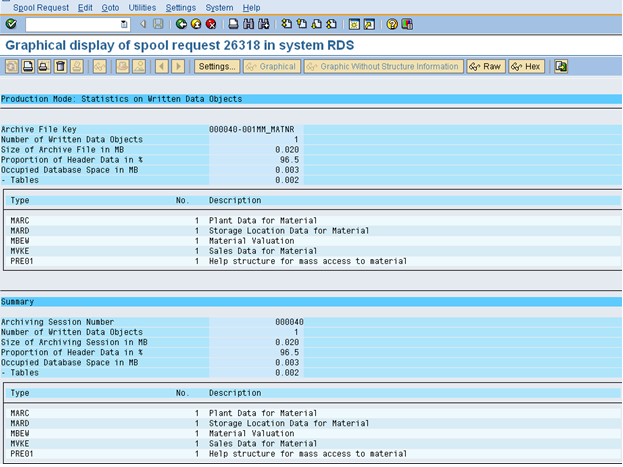 I am not able to view the archived material.
In the same way I am not able to select the archived material for Deletion also.

Summary of the procedure
1. Assign Deletion Flag for the material – MM06
2. Select the object MM_MATNR in SARA Tcode.
3. For Write option create a variant with the Material (With Deletion Flag)
4. Enter the Start date and Time and the Print option
5. Execute the above – Will be scheduled in Back Ground.
6. Check for the status in SM37 tcode
7. If Finished check the spool list.
8. Read the archived Data thru the read button in SARA Tcode.
9. After the confirmation delete the Material Thru SARA Tcode.
10. After the Deletion check the Material Master