More and more job postings are increasingly mentioning an SAP experience as a desirable skill in a candidate. This is because most companies are shifting towards the use of SAP in their day-to-day working. So, to understand what is SAP experience, you need to know SAP first.
Let us find out.
What is SAP?
SAP (Systems Applications and Products in Data Processing) is one of the leading providers of Enterprise Resource Planning (ERP) software that has been developed by a German company with the same name. SAP manages internal and external information across an organization through an integrated and highly complex system of business modules.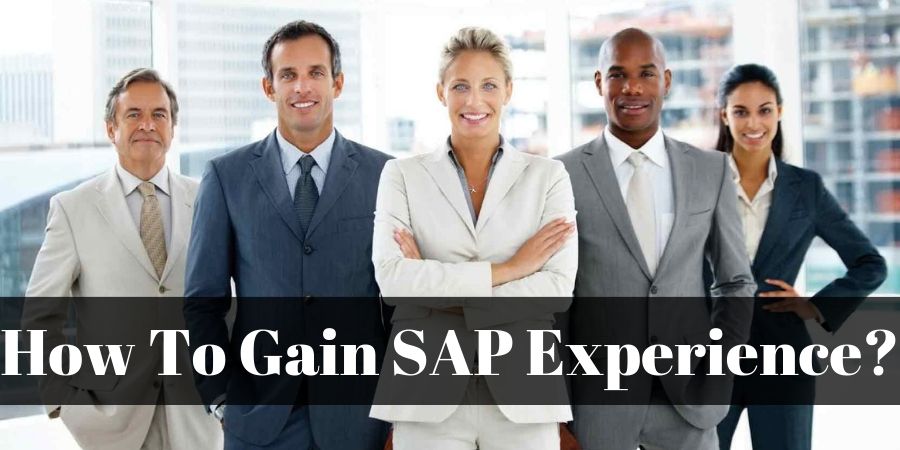 What is SAP Experience?
SAP experience is an experience or knowledge gained by a person while working on any SAP ERP software developed by the German company SAP SE. For example, if you are working in the HR department of any company where SAP is used, then the SAP experience demands you to have knowledge of SAP HR (Human Resource), SAP R/3.
A person will be said to have an SAP Experience if he/she has a knowledge of working with any SAP module such as SAP HANA, SAP ABAP, SAP Basis, SAP FI, SAP MM, etc.
With SAP knowledge, you can automate the activities of various departments like finance, manufacturing, sales, etc. using just one software. This ensures a smooth flow of information across the organization, resulting in better management and performance. Therefore, if you have experience with SAP, you can easily become a valuable asset to any company.
How Do You Get SAP Experience?
Now that you know what SAP experience is, you must know how to get one. Here are a few helpful tips for you, especially if you do not have a job that allows you to gain experience with SAP.
.The very first step is to take an introductory course or a webinar on SAP. This will not give you a tour of the basics, but also will prepare you for some exploration into the depths all on your own. Also, you will be able to put this on your resume after successfully completing the course.
After you have been introduced to the basics, much of the SAP knowledge gaining process must be through an initiative of your own. Scout online content that you find relevant and add to your basic knowledge.
Put any knowledge you have to similar software to the best use. Your experience with software that integrates various resources and systems can prove helpful to portray your adequacy at working with SAP with some experience.
Another way to get an SAP experience starting with a non-SAP role at a company that will give you exposure to the software. You can then work your way up from there.
You can also look for internship roles at companies where you can work with SAP.
SAP Skills
Make sure you have the following SAP skills under your belt –
Reporting
Accounting
Management
Recruiting
Communication
Utilizing transactions
SAP Certifications
Certifications are proof of your skills and knowledge of SAP. Here are the top SAP certifications that will supercharge your resume –
SAP BusinessObjects Business Intelligence Platform 4.2
SAP Activate Project Manager
SAP Certified Application Associate - Reporting, Modeling, and Data Acquisition with SAP BW/4HANA 2.x
SAP BW/4HANA 2.0 Delta
SAP Certified Technology Professional - System Security Architect
SAP Commerce Cloud 1905 Developer
Conclusion
SAP is an extremely useful software that plays a huge role in virtually running an organisation in a coordinated manner. Therefore, it is gaining solid grounds, especially with companies that have a huge organisational structure.
This makes a thorough experience with SAP a huge bonus if you are starting out in your career. Even if you have been working for quite some time now, it is a good idea to gain some SAP experience if you want to give the added boost to your career.