In this SAP tutorial, you will learn steps by step procedures to define a new country region in SAP Netweaver with proper screenshots.
What OEL Types in SAP?
An OEL or Occupational Exposure Limit, in SAP is a standard that defines the maximum concentration of a hazardous substance that can be present in the air of a workplace without causing harm to workers over a prolonged period of time.
It is typically expressed as a time-weighted average (TWA) over a specific period of time, such as 8 hours per day, 5 days a week, for 40 years. OELs are used to help ensure the safety and health of workers by limiting their exposure to potentially harmful substances.
How to Specify New OEL Types?
Please follow the steps below to define new OEL types:
Enter t-code SPRO in the SAP command field and Execute it.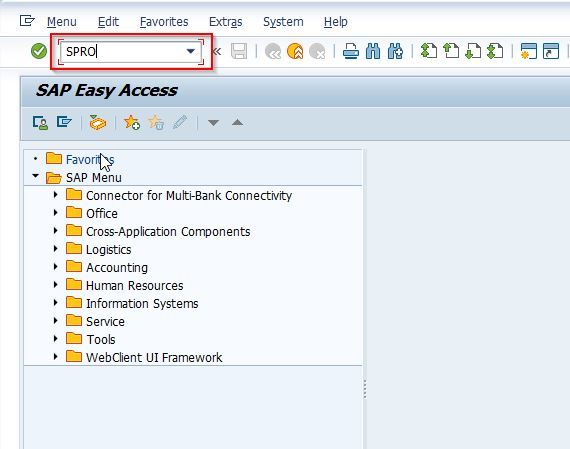 Next click on the SAP Reference IMG button as shown in the image below: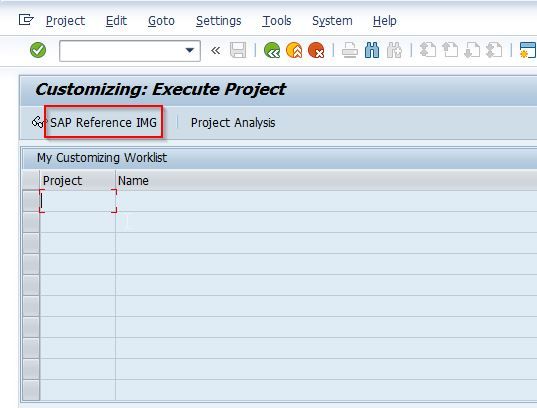 Now navigate to the following SAP menu:

SPRO > SAP Reference IMG > Product Compliance > Safety Data Sheet Management > Safety Data Sheet Authoring > Compliance Requirement > Specify OEL Types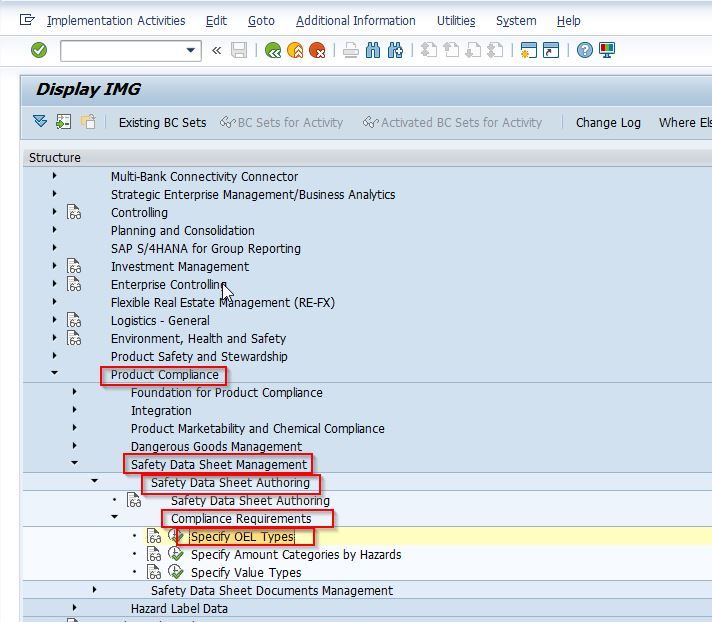 Next on Change View "OEL Type": Overview you will see the list of all previously specify OEL Types in your SAP system on the screen.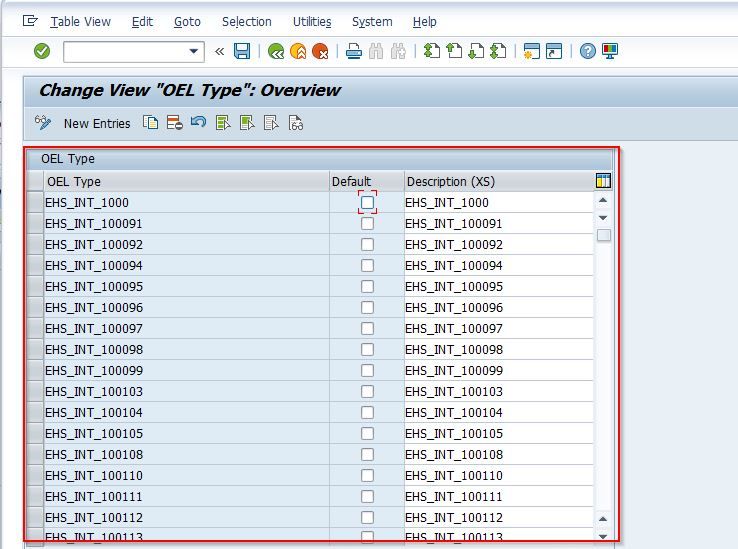 Now click the New Entries button to define OEL Type in your SAP system.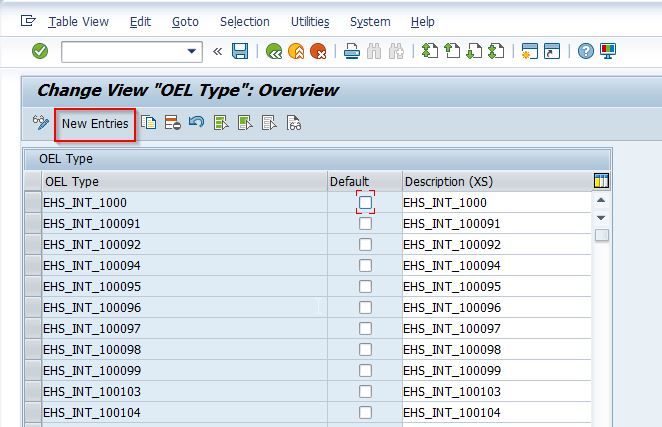 Next on the new entries screen enter the following details:
OEL Type: Select the OEL type
Description: Enter a short description of your new OEL types.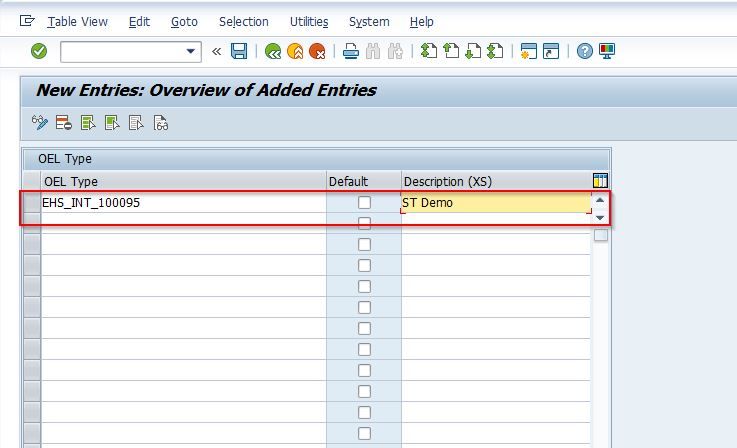 Once all the details are entered click the Save icon to save the configuration of new OEL Types.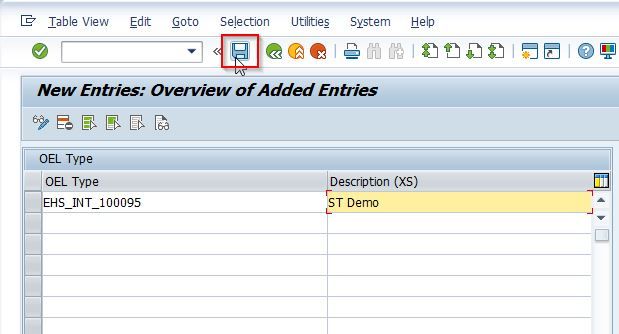 Next, select your Customization Request id and press Enter to proceed

A message Data was saved will appear at the bottom of your screen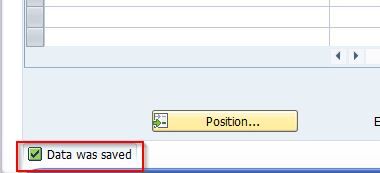 You have successfully specified a new OEL Types on your SAP system.