From this T-code u can check the system logs.
You have to check the system logs for one day back so change the data of one day back
And we have to check the system logs for all our servers, by default it will check for the logs of application server through which we have connect. To make it to check logs of all Application server.
Got to System log >> Choose >> All remote system logs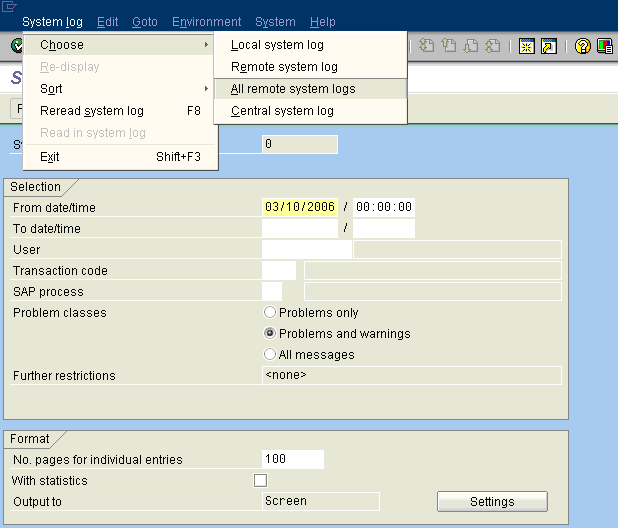 Then click on Reread system log button on top.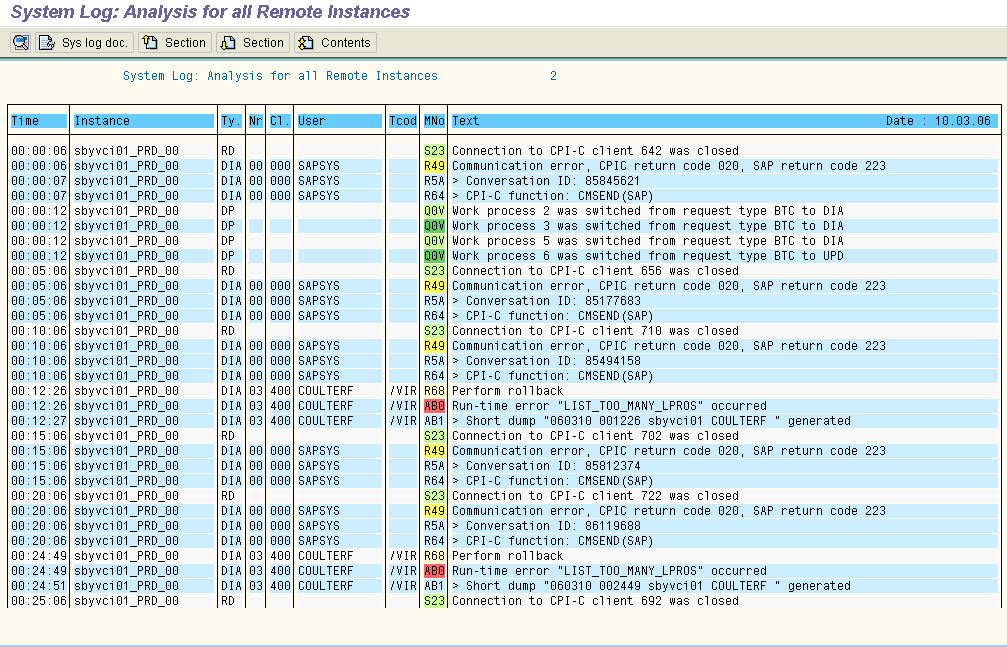 Analysis for all remote Instance window will come.
Now from their u have to check for the Critical error log from all the system logs of all server.