Many people come to me and they say that which SAP module is best for me? This is a very common Question for a person who is new to SAP and want to make their career in SAP.
If some one asks this Question from me then I first ask about their Educational and Professional Background because this is the very basic and Important Part that play getting good JOB in SAP, because the Best part of SAP is that every field person can has its own place in SAP like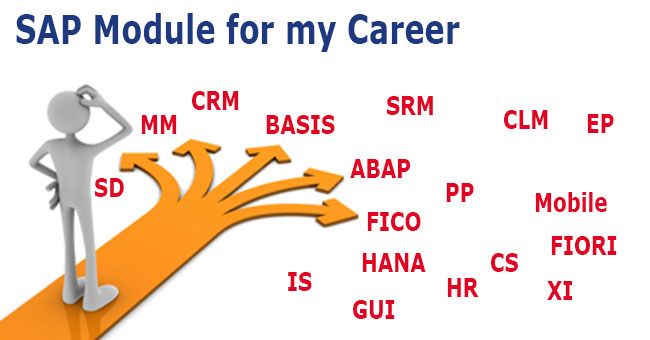 | | |
| --- | --- |
| Education Qualification | SAP Module |
| MCA, IT person | BASIS, ABAP, XI, NetWeaver |
| BE in Mechanical | SAP MM, PP, QM, PS |
| BE in Electronics | SAP BASIS, ABAP |
| MBA In Finance | SAP FI-CO |
| MBA in Sales | SAP SD |
| MBA in HR | SAP HR |
Many time student come to me and ask they have done MCA then what SAP module they select SAP BASIS or SAP ABAP in this case I simply asks if they have interest in Programming or in System Management if person have interest in Programming then I suggest ABAP and if they have interest in System Management then go for BASIS.
Because I think you should chose your Career according to your interest.
Read here How to choose SAP Modules Based on Educational Qualification for Career in SAP
Read here Top 10 Highest Paid and Emerging SAP Modules