Definition - What is SAP SD (Sales and Distribution)?
SAP ERP Sales and Distribution — a comprehensive sales management solution impacting a broad range of verticals, is an integral part of the logistics module which supports client organizations. This SAP module takes care of the processes inked to quotations, sales orders, billing and everything in between. Tightly integrated with the PP and MM functional modules, SAP SD (Sales and Distribution) also helps companies manage their customer sales price, keep a track of open orders and get their hands on accurate forecasts.
Dedicated to the cause of maximizing profits and bringing about positive improvements in sales figures, this innovative programming platform for sales and distribution processes makes each department of an organization perform in a smooth and efficient manner. Along with managing the distribution chain of a company's products, SAP SD is largely responsible for tackling other sales management activities like marketing, sales promotion, advertisements, pricing and so forth.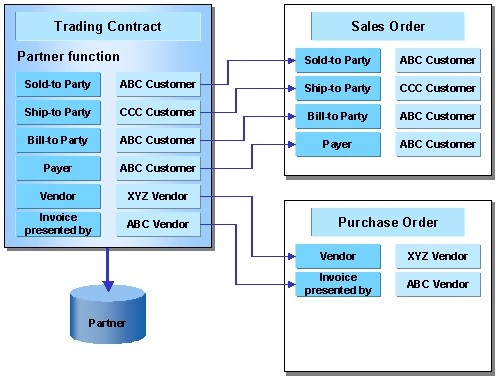 SAP, a popular Enterprise Resource Planning (ERP) program that is useful for automating the work of all kinds of enterprises, is typically made up of numerous modules—with the SAP Sales and Distribution module ranking high on the list of the most advanced and popularly used ones. The main areas of application of SAP SD are in the fields of day to day sales transactions, marketing of products and services, research on sales and distribution management. It is being largely used for streamlining order delivery, packing, billing, processing of orders, risk management and shipping of products too. In a nutshell, this module is used for automating and managing the activities and processes that complete the entire chain of events linked with customer orders to their payment, and beyond.
Material Master / Customer Master Data: accumulates and maintains client product data bases, preferences, customer orders, shipping details, addresses and all other data appertaining to the department of sales and distribution.
Availability check: keeping a track of the availability of product in the inventory, placement of back orders and so forth.
Sales: sales forecast, marketing, advertisements and management of the overall sales information system.
Billing and invoice: generation of invoices, bills, statements for orders as well as product deliveries.
Credit Management: setting of credit limits and management of customer specific credit issues.
Batch and serial number management: issue and management of product serial numbers.
Pricing and taxation: product pricing, evaluation and maintenance of price lists and other allied data.
Shipping and transportation: shipping, order delivery processing, transportation and associated personnel.
Portraying a deeper insight into the various elements and building blocks of an organization's sales, marketing and distribution departments, the topics discussed in this course are:
An overview of the ERP, SAP navigation and Sales and Distribution systems.
Briefs on sales processes, sales order creation, order processing and delivery management.
Collection and maintenance of the Master Data.
Placement of back orders and inventor checks.
Analysis of different sales and distribution processes.
Maintenance of the records of all business partners.
Management of shipping lists, packaging of products and an understanding of the overall delivery processes
The fee structure of a SAP SD course depends on its time duration and the methodologies applied by the institute. In general, this course can cost anywhere between INR 25000 for 25 hrs to 3 lakhs for 35 hours.
With SAP SD certification and live training of real world scenarios, A SAP SD consultant proves to be the key figure in the development of specifications and requirements; implementation of product order to delivery chain processes; controlling of complicated sales/business processes and all activities linked to order packaging, delivery and shipping. A starting salary of approximately 40K awaits a fresh SAP SD consultant who is equipped with a SAP SD certification.
Candidates with in depth knowledge in the field of S&D as well as those experienced in handling live projects and the implementation of SAP SD module can apply for the position of a SAP functional SD expert. Fetching a grand package of 650K, this position offers huge incentives based on the levels of target achieved and the overall performance of candidates.
To pursue a course in SAP SD, an individual must possess:
A university degree in marketing or sales from a recognized institution or an MBA degree in marketing and sales. Freshers with a background in direct sales and marketing may also apply.
Along with elementary knowledge about the general sales and distribution processes, the candidate must have a fair idea about business terminology, supply chain processes, ERP system and applications as well as basic SAP functionalities and navigations.
Good communication skills, ability to work in teams, practical management skills and prior experience in the marketing/ sales.
Knowledge about basic programming languages.
SAP SD is a recommended option for those looking for further advancements in their career graphs. Explore its many advantages and say "hello" to a brighter future—today!