What are Incoterms?
Incoterms is an international commercial term that defines the terms of sale and the passing of risks for the import and export of merchandise. Incoterms play an important role in global business. In other words, Incoterms is the codification of international rule for the interpretation of the commonly used terms in foreign trade.
SAP Standard Incoterms
SAP Standard Incoterms include the following:
EXW - Ex Works
FCA - Free Carriage and Freight
FAS - Free Alongside Ship
FOB - Free On Board ship
CFR - Cost and Freight
CIF - Cost, Insurance, and Freight
CPT - Carriage Paid To
CIP - Carriage and Insurance Paid To
DAF - Delivered At Frontier
DES - Delivered Ex Ship
DEQ - Delivered Ex Quay
DDU- Delivered Duty Unpaid
DDP - Delivered Duty Paid
How to Create an Incoterm?
Please follow the steps below to create new Inco Terms:
Enter t-code SPRO in SAP command field and press Enter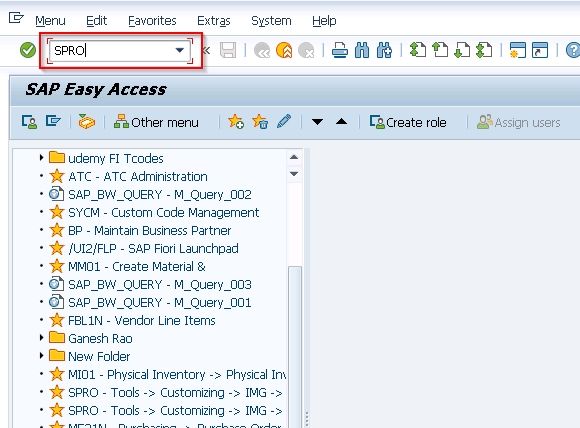 On the next screen click the SAP Reference IMG button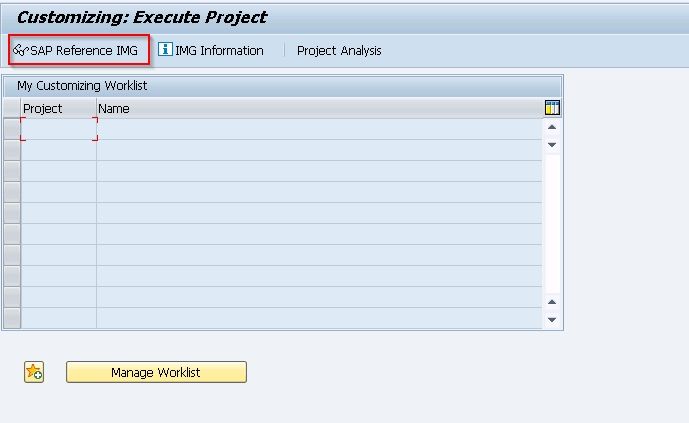 Next, go to the following SAP path:

Sales and Distribution --> Master Data --> Business Partners --> Customers --> Billing Document -->IncoTerm --> Define IncoTerm.
Click on the New Entry button on the next screen.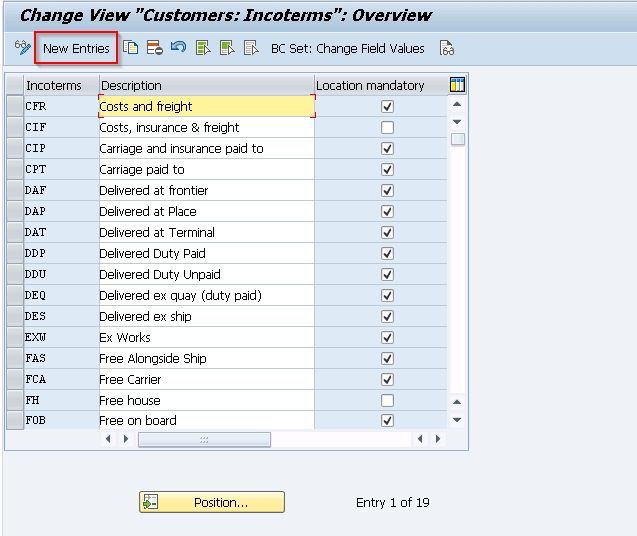 Now, enter the Name, Description for your new Incoterm. You can make the incoterm's location mandatory or not according to your requirement.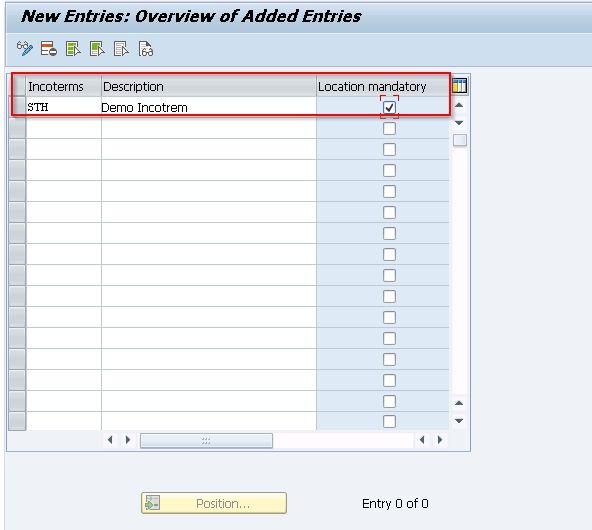 Click on the Save icon or press Cntrl+S to save the new incoterm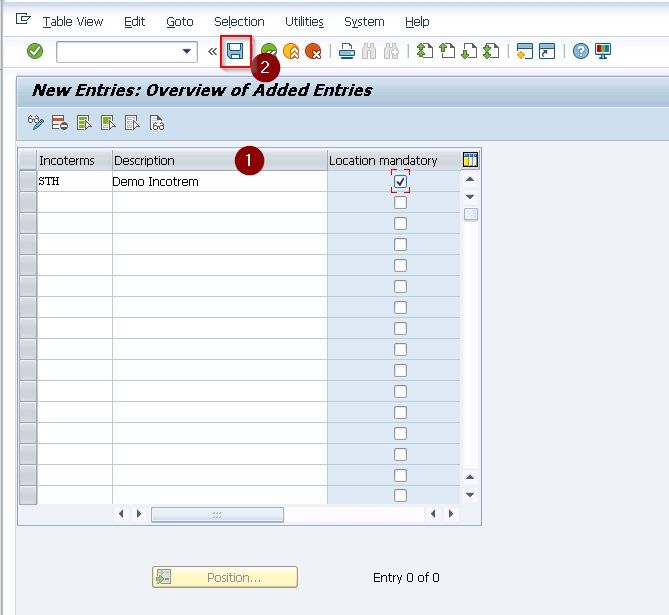 Now, enter your customizing request number in the prompt box and press Enter

We have created a new Incoterm 'STH' in our SAP system now we need to assign it in your customer master so that whenever an order is generated for that customer, it will populate automatically into the sale order.