What Request for Quotation (RFQ) in SAP?
Request for Quotation (RFQ) is used to make an inquiry in the marketplace to get quotations from various potential vendors.RFQ can be created with the help of Purchase Requisition, Outline Contract, and other previously created RFQ.
How to Create Request for Quotation in SAP?
Please follow the steps below to create RFQ-:
Step 1:Enter t-code ME41 in SAP command field and Execute it.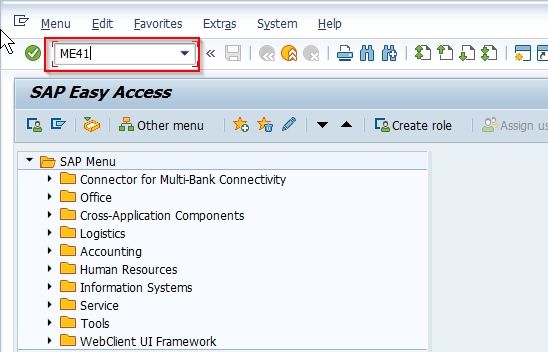 Or follow the following SAP R/3 path
Logistics > Material Management >Purchasing >RFQ/quotation >Request for Quotation> Create
Step 2:Next on Create RFQ: Initial Screen, you need to add the following information.
RFQ Type: Enter it as AN
Quotation Deadline: Enter the date for Quotation Deadline
Enter the ids for Purch. Organization and Purchasing group
At last enter Plant name and it's Storage location
Once you have added all the information press Enter to proceed further
Step 3: On the next screen enter the Collective number in order to track all RFQ's for the Reference data.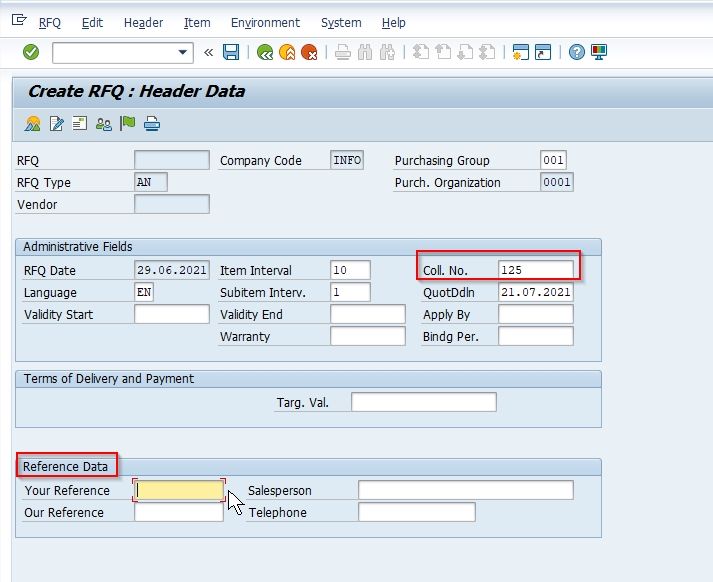 Step 4: Now on the Create RFQ: Item overview screen, enter all the required data under the RFQ item tab and then click the vendor address button on the toolbar.



Step 5: On the next screen, enter vendor code in the Vendor column and then press Enter to display all the vendor details.


Step 6: Next click the Save icon to save all the data for newly created Request for Quotation (RFQ).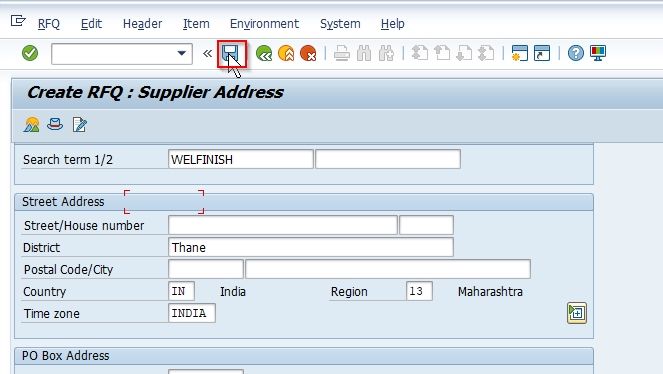 The new RFQ created under the name 1600000023.