This tutorial explains steps by step procedure to create a new access sequence in SAP with proper screenshots.
What is Access Sequence?
An access sequence is a search algorithm that is used by the system to find valid data for a particular condition type. It fids out the sequence in which the system searches for data. The access sequence contains multiple accesses. This sequence of the accesses establishes which condition records have priority over others. The accesses tell the system where to look first, second, and so on, until it finds a valid condition record. You specify an access sequence for each condition type for which you create condition records.
SAP Navigation Path for Access Sequence

SPRO=>SAP Reference IMG=>Sales and Distribution=>Basic Functions=>pricing=>Pricing Cntrol=>Define Access Sequence.


How to Define Access Sequence?
Please follow the steps below to define a new access sequence:
Execute t-code v/07 in the SAP command field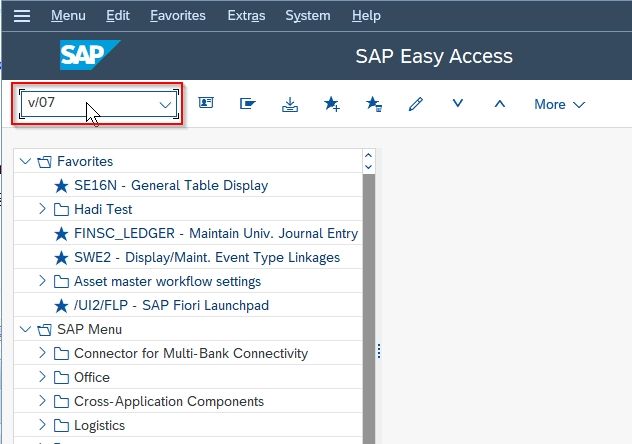 You will get the list of all previously defined access sequences in your SAP system on the next screen.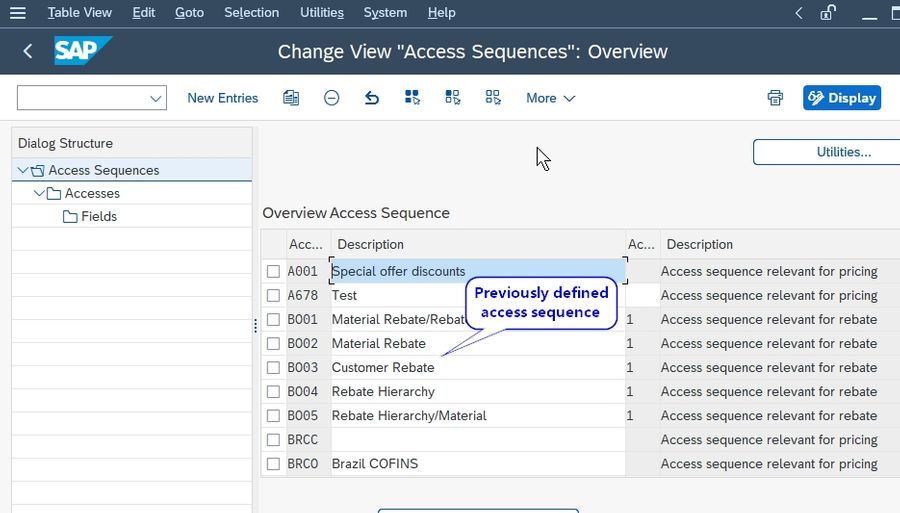 Now click the New Entries button to create a new access sequence.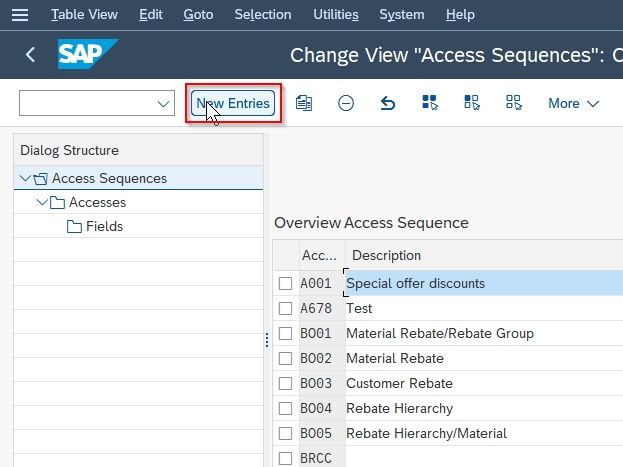 Next enter the following details for the new access sequence
AS: A unique id for the new access sequence
Description: enter a short description for the new access sequence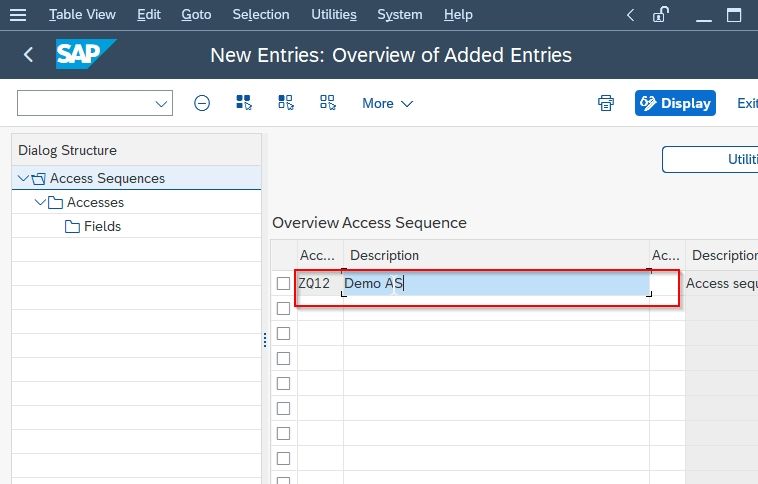 Once all the details are entered click the Save icon to save the new access sequence
Next, select your Customization Request id and press Enter to proceed

A message Data was saved will appear at the bottom of your screen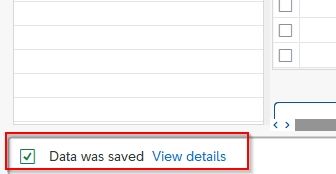 You have successfully created a new Access Sequence ZQ12