How to define Shipping Point in SAP
What is Shipping Point
Shipping Point is the actual shipping area in our plant. In other words, a shipping point is a physical location or a warehouse from where the physical products are delivered or shipped to the customer. A company dealing in physical goods must have a shipping point.
Shipping point is determined automatically on the basis of storage location, delivering plant, and loading group and is mandatory for carrying out the outbound delivery. Shipping Point is important for delivery scheduling, route determination, and delivery creation. Shipping points are assigned to the plant which is delivering the item to the customer.
For example, we need to send products to the customer from the delivering plant via a specific route so that we need to link this delivering plant to different shipping points.
Within that delivering plant, we have one or more storage locations from where the goods are delivered to the customers that are called the shipping point. Sometimes the delivering plant and shipping point are the same but in bigger firms, there is more than one shipping point.
How to Define Shipping Point?
Please follow the steps below:
Run T-Code OVXD in SAP command field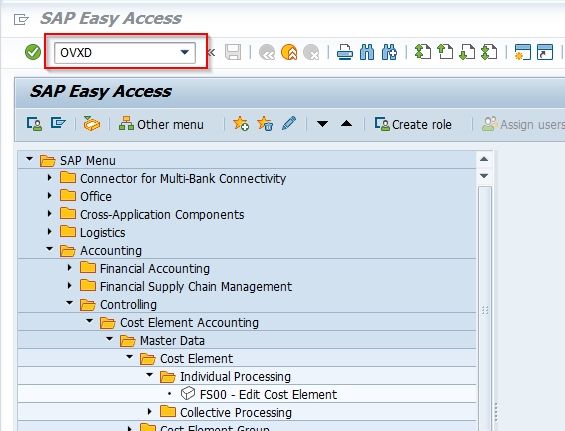 OR
Run T-Code SPRO in SAP command field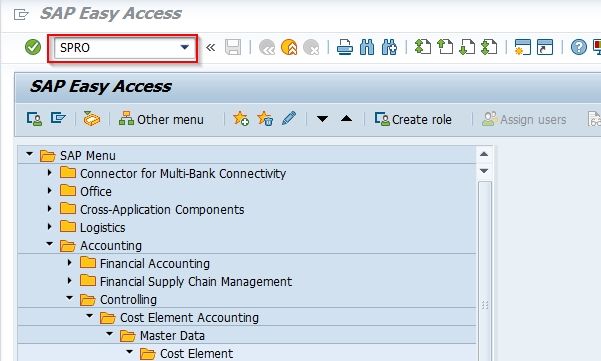 Click on SAP Reference IMG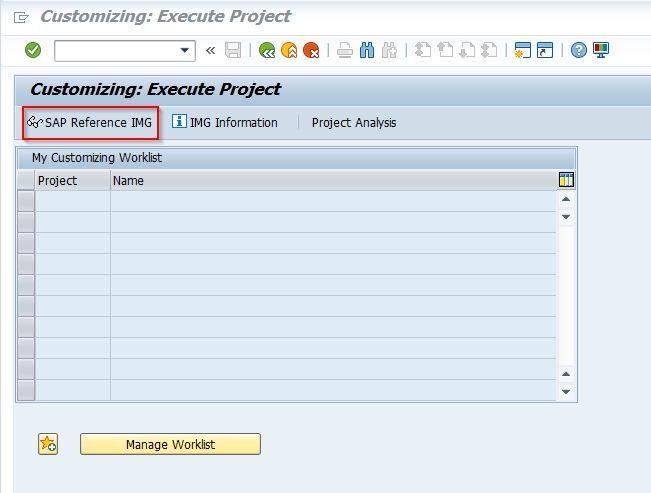 Navigate to following SAP Menu Path
SAP Customizing Implementation Guide > Enterprise Structure > Definition > Logistic Execution > Define, Copy, Delete, check Shipping Point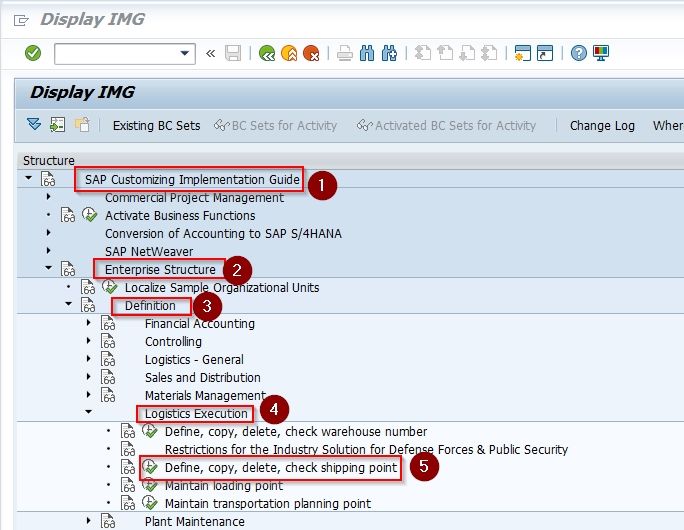 On the next screen Double click on the field Define Shipping Points, this will open the "Define Shipping Point Window".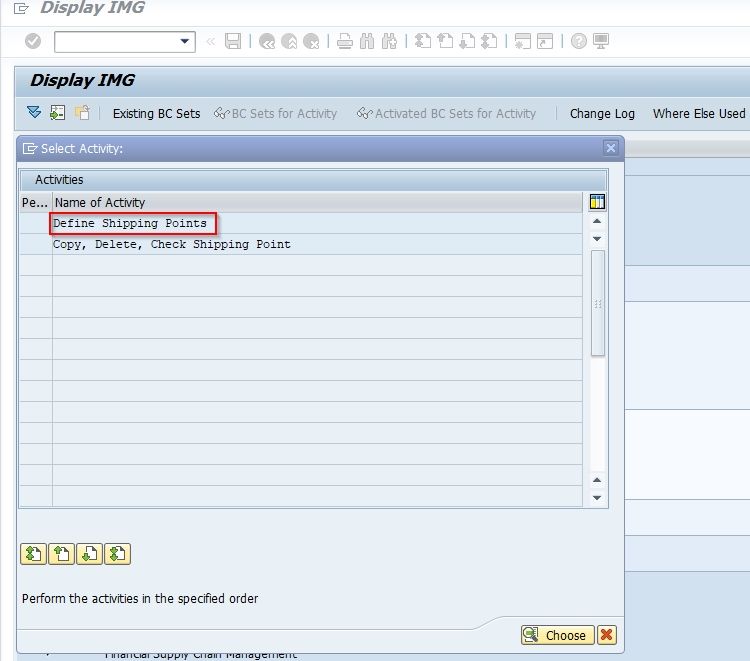 On the next screen, you will see the list of all shipping point present in the system.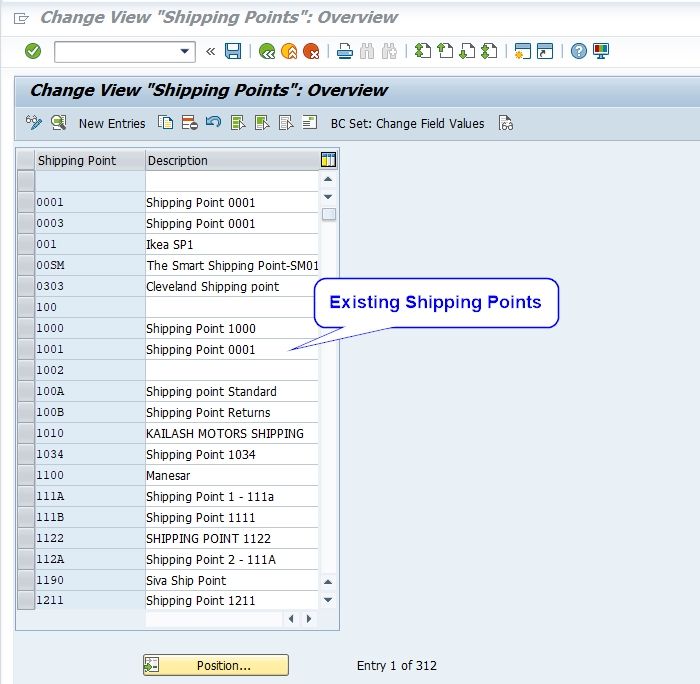 Now Click on the button New Entry from the top navigation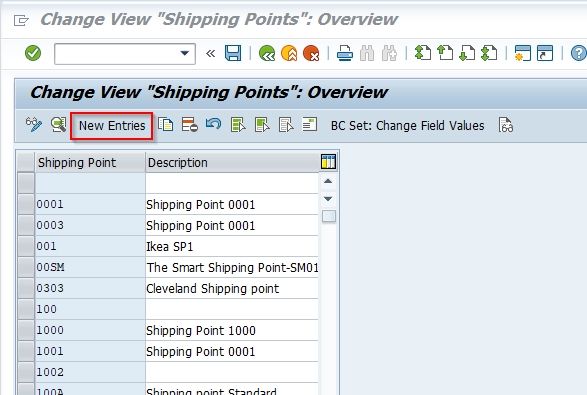 Now "New Entries" window will open
In the Next Step add the required details to defining the shipping point:
Shipping Point: Add a new shipping point key and its description

Times: Update the factory calendar and working times

Determine Time: Determine Load Time, Determine Pick/Pack Time & Rounding Work Days
After updating the required data click the Next entry button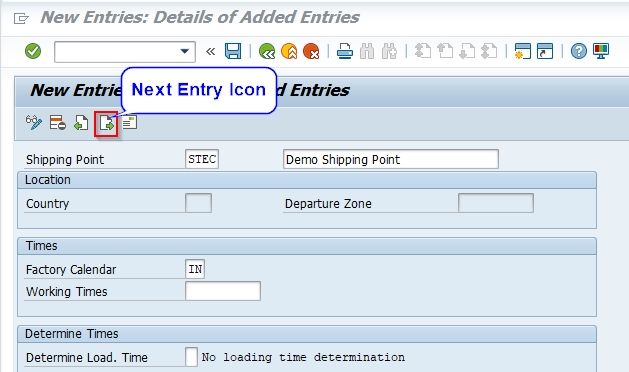 A pop-up window will come to add the address of the shipping point,
Company Name

Company Street Address Details

Company PO Box Address Details

Company Contact Details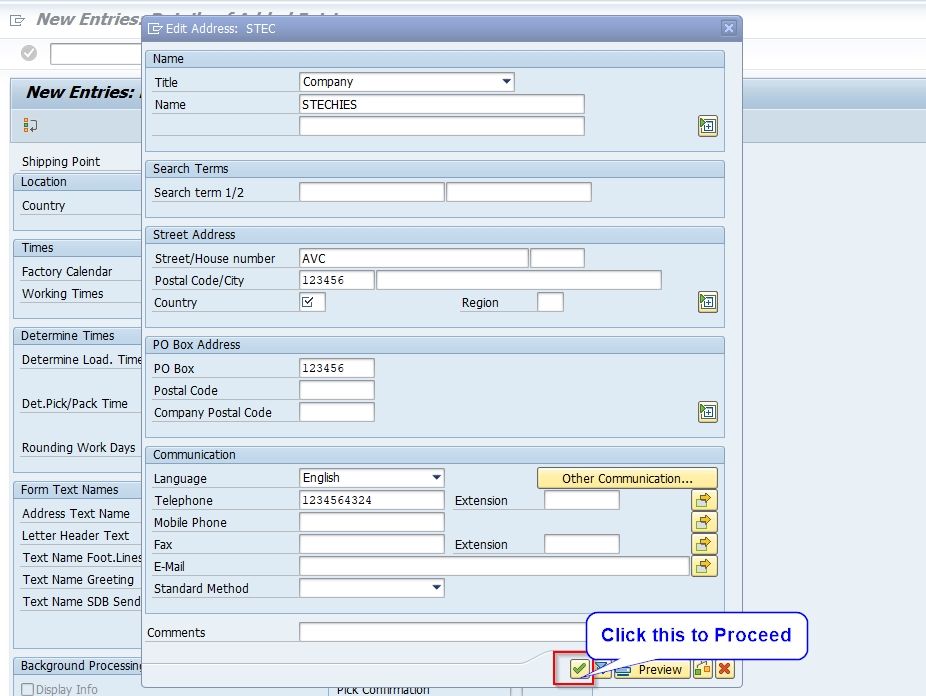 A shipping Point STEC is defined on your SAP System.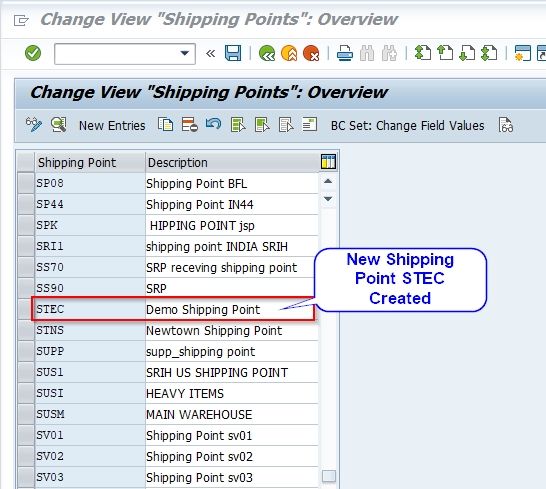 Now we will assign the shipping point to a plant.
How to Assign a shipping point to a plant?
Please follow the steps below:
Run T-code SPRO in SAP command field
Click on SAP Reference IMG
Navigate to following SAP Menu Path:
SAP IMG Path: SPRO >> IMG >> Enterprise Structure >> Assignment >> Logistic Execution >> Assign Shipping Point to Plant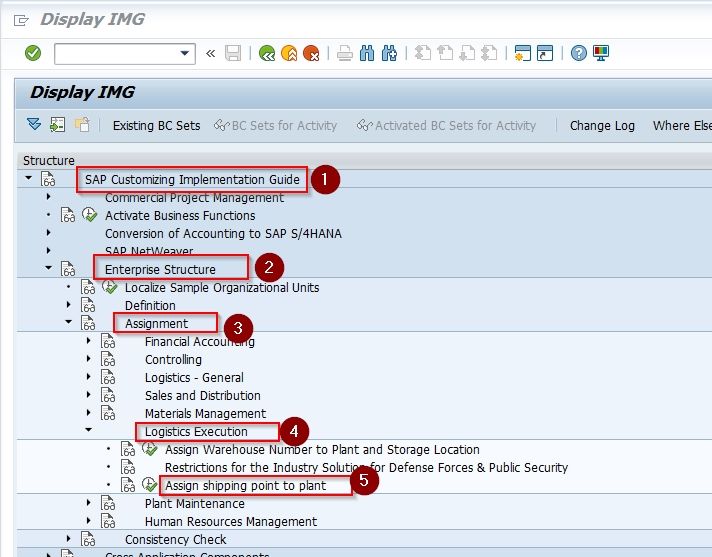 Next search for the plant to which you want to assign Shipping point and double click on it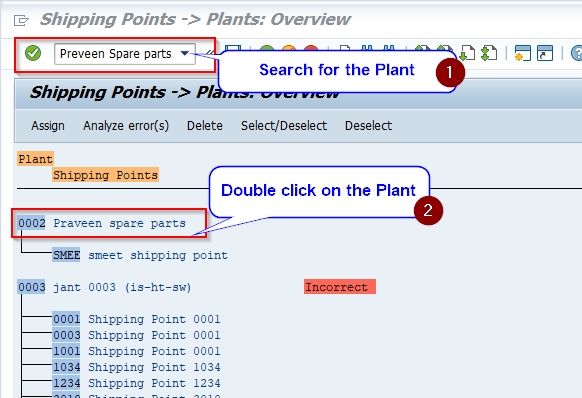 Now select the shipping point which you want to assign by clicking on the check box and press Enter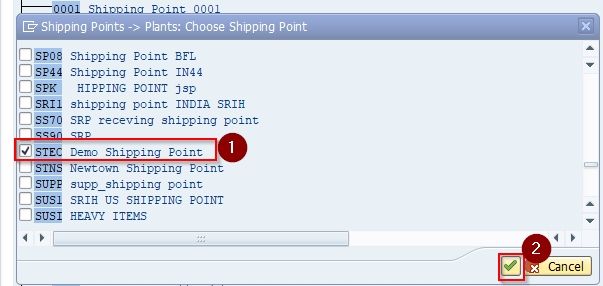 You can see that the Shipping Point assigned to the plant