In this SAP SD (Sales and Definition), tutorial you will learn the step-by-step procedure to define the Condition Types in your SAP SD system.
What are Condition Types in SAP?
Condition type is SAP SD system is the specific features of daily pricing activities. With the help of the condition type, users can put different condition types for each pricing, discounts on goods, tax, and a surcharge that occurs in business transactions.
For Example:
Condition type allows users to define the discount for any material. The SAP user can specify the discount in the system as a condition type to calculate discount as an amount or it can calculate discount in terms of percentage.
How to Define the Condition Types in SAP?
Please follow the steps below to define condition types:
Step 1: In the SAP Easy Access screen execute t-code OV12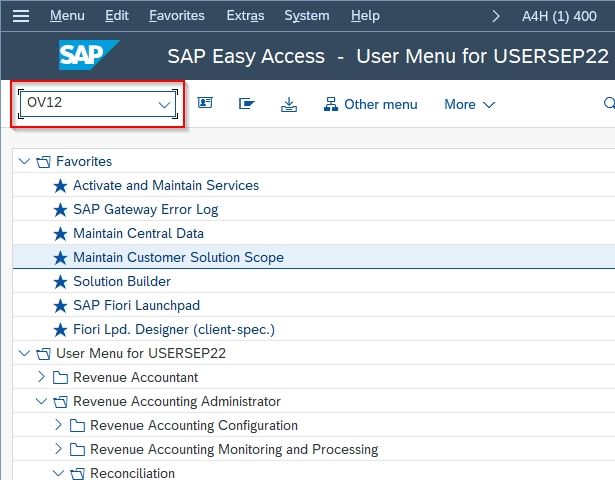 Alternatevely
Execute t.code SPRO in the SAP command field.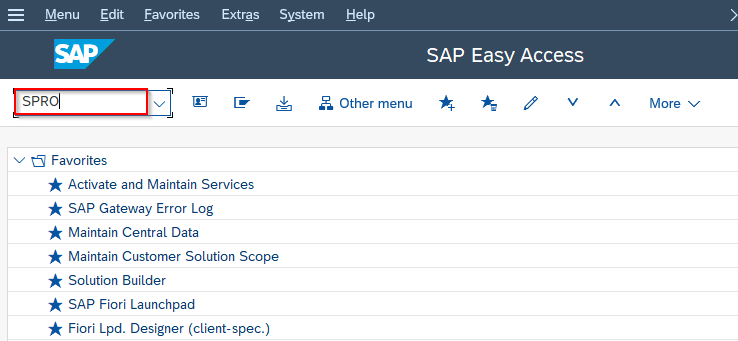 Step 2: On the Customizing: Execute Project screen click on SAP Reference IMG tab.

Step 3: On Display, IMG screen navigate to the following IMG path to define the Condition Types

Sales and Distribution → Basic Functions → Pricing → Pricing Control → Define Condition Types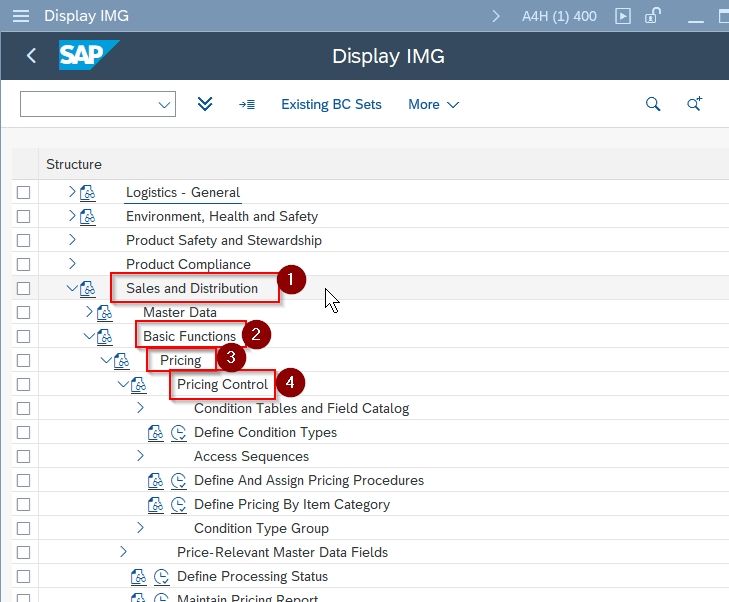 On Change View "Material Groups": Overview screen you will see the list of previously defined Condition Types on your SAP system.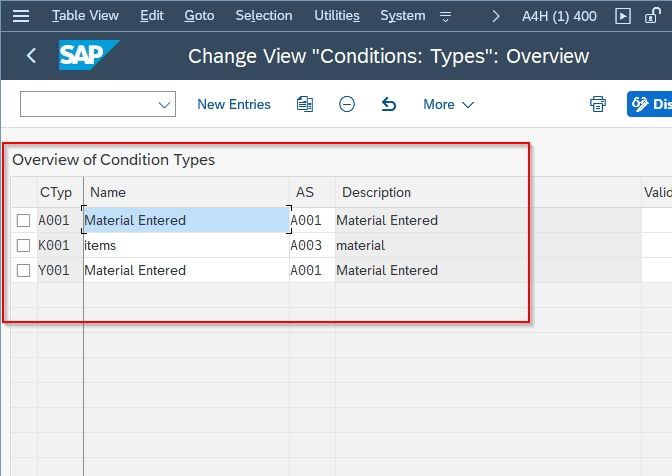 Step 4: Click on New Entries button t create a new condition type.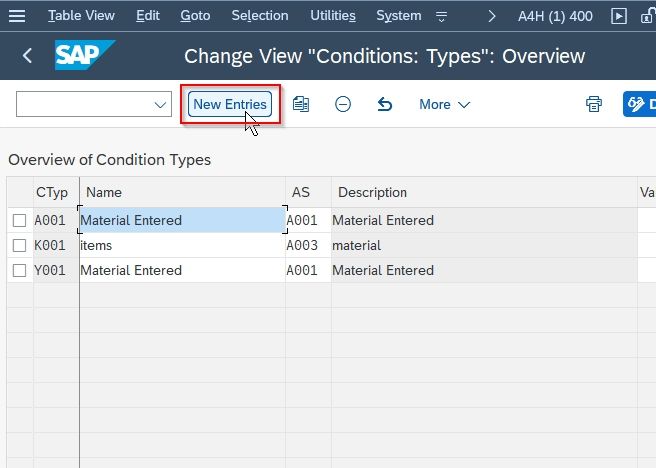 Step 5: On New Entries: Overview of Added Entries screen make entries for the following field: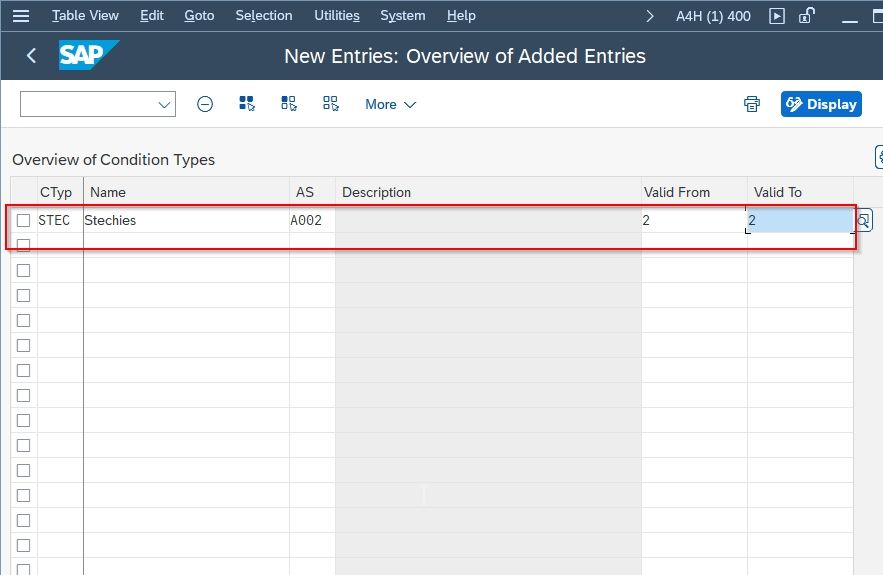 Step 6: Once all the details are entered click the Save button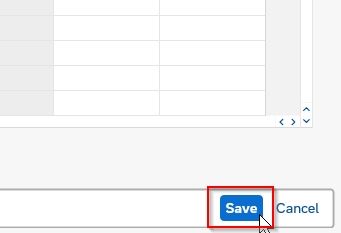 Step 7: Next,select the Customization Request id and press Enter to proceed further

A message Data was saved will be displayed on the bottom of your screen.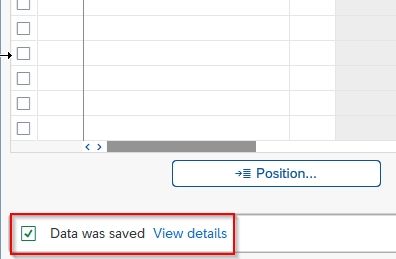 Step 8: On Another Entry, screen selects the Material Group as WC and press the tick button.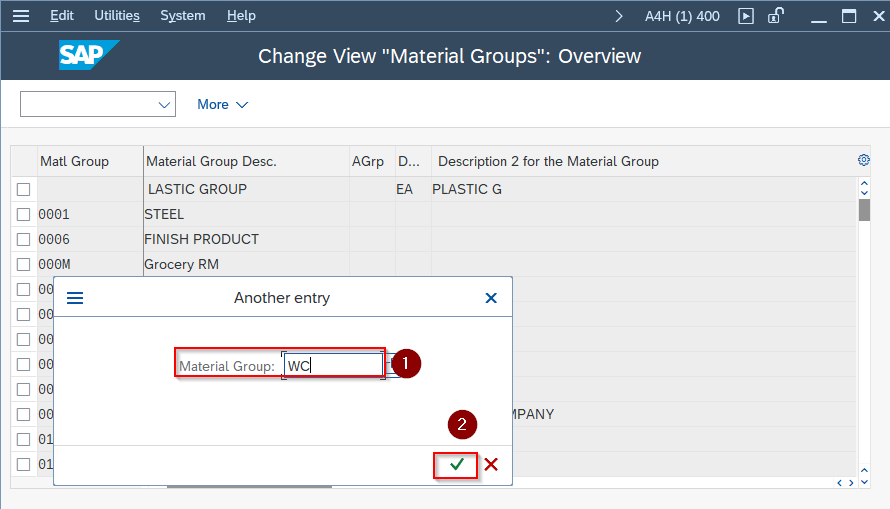 The user has successfully Defined Condition Types in their SAP SD system.