In this SAP SD tutorial, the users will learn what is credit group and the step-by-step procedure to define credit groups in the SAP system with proper screenshots.
What is Credit Group in SAP?
The credit group in SAP SD determines which transactions needed to be blocked for processing in case the credit limits are exceeded. Credit groups help SAP users group various different business documents like sales orders, quotations, and more.
The credit limit check is processed on the basis of data from these business documents and assigns the amount of credit limit. The Credit Group is defined using Transaction Code OVA6.
SAP IMG Path to Define Credit Group

SPRO > IMG > Sales and distribution > Basic functions > Credit management and risk management > Credit management > Define credit groups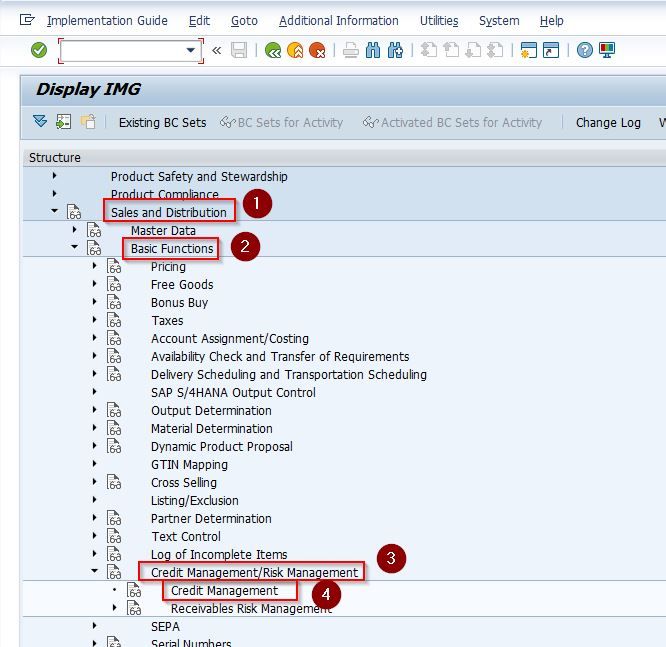 How to Define Credit Group in SAP?
Please follow the steps below to define the credit group in your SAP system:
Enter t-code OVA6 in the SAP Command Field and then press Enter button to Execute.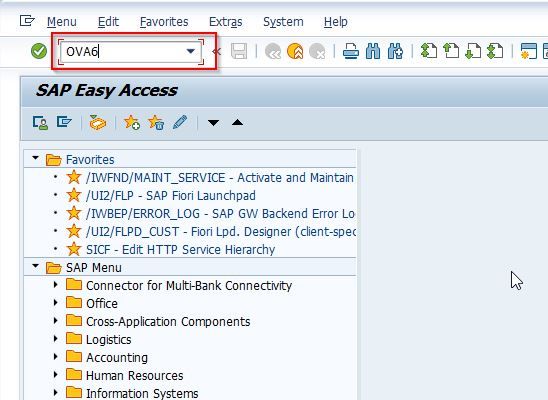 Next on the Change View "Credit Groups Transaction Types": Overview screen, you will see the previously defined GTIN Credit Groups on your SAP system.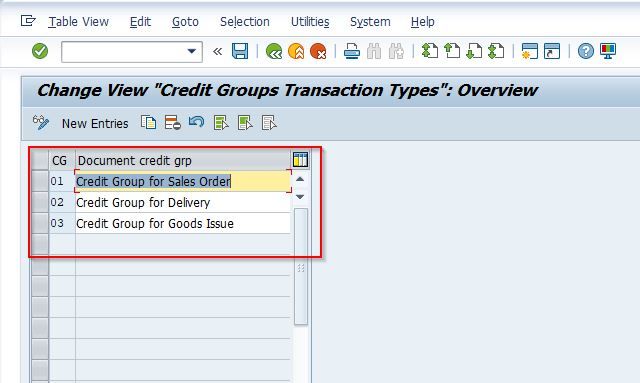 Next, click the New Entries button to define a new Credit Group in your SAP system.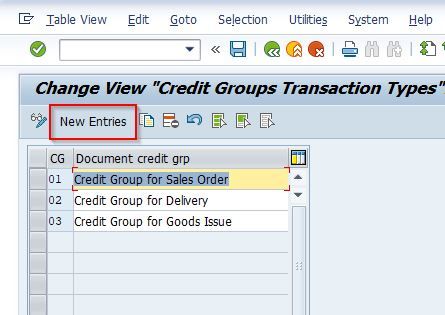 Now from the credit group new entries screen, enter the following details.
CG: Enter the 2-digit key that defines the new credit group in SAP
Document credit group: Enter the short-descriptive text of the credit group key that displays in the SAP system.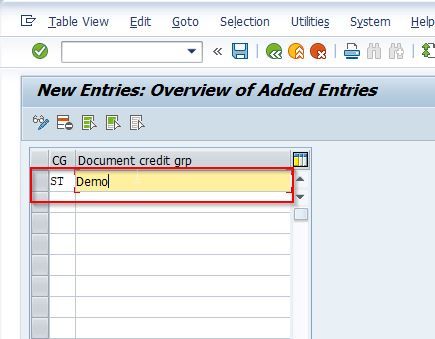 Once all the details are entered click the Save button to save the details of the new Credit Group.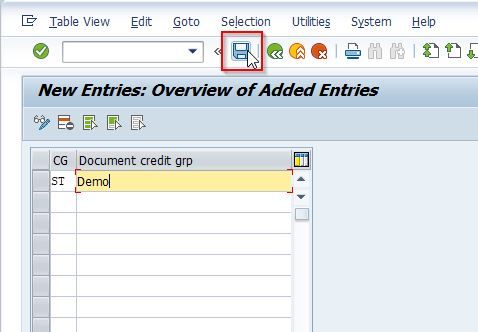 Next, select your Customization Request id and press Enter to proceed.

A message Data was saved will be displayed on the bottom of your screen.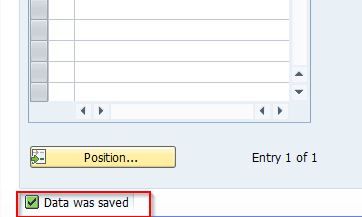 You have successfully created a new Credit Group in the SAP system.