In this SAP SD tutorial, you will learn the step-by-step procedures to define sales order reasons in SAP with the help of t-code OVAU.
What is Sales Order Reason in SAP?
SAP Sales Order Reasons are the codes that specify a reason why specific order is being entered into the system. It helps to create sales statistics based on the specific order reason.
SAP IMG Path to Define Sales Order Reason
Please follow the below IMG path to define sales order reason in SAP:

SPRO > IMG > Sales & Distribution > Sales > Sales Documents > Sales Document Header > Define Order Reasons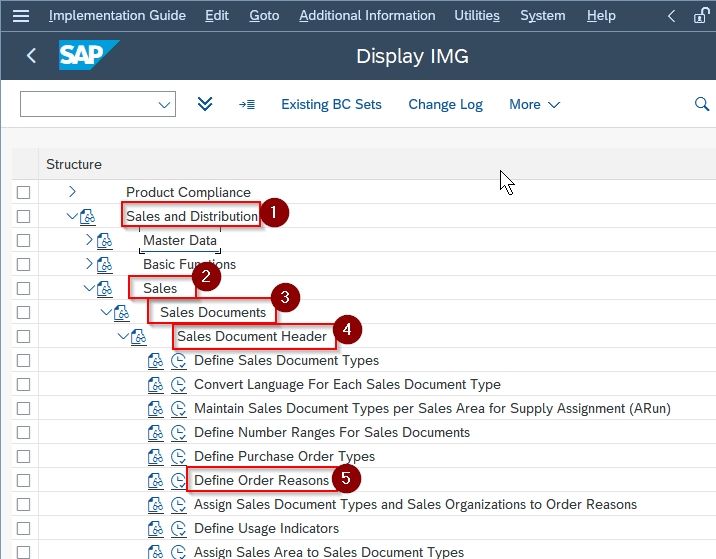 How to Define Operating Concern in SAP?
Please follow the steps below to define operating concerns in SAP:
First, execute t-code UVAU in the SAP Easy Access screen.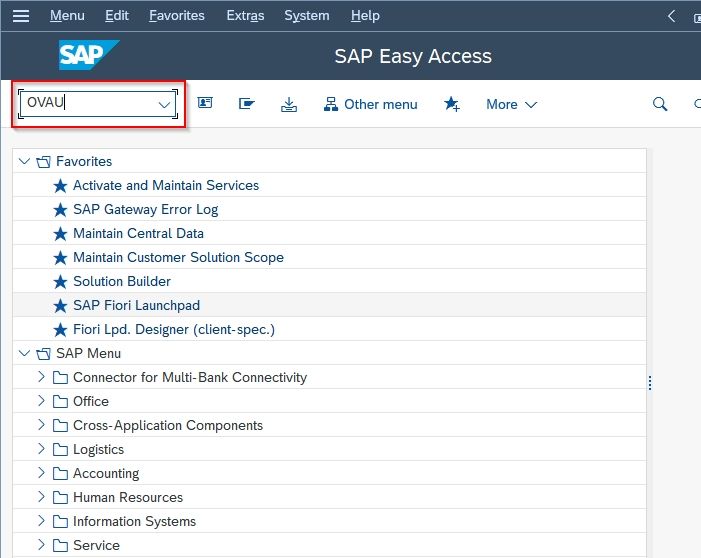 Next in the Change View "Define Orde Reasons": Overview screen, you will see the list of previously defined Sales Order Reason in your SAP system.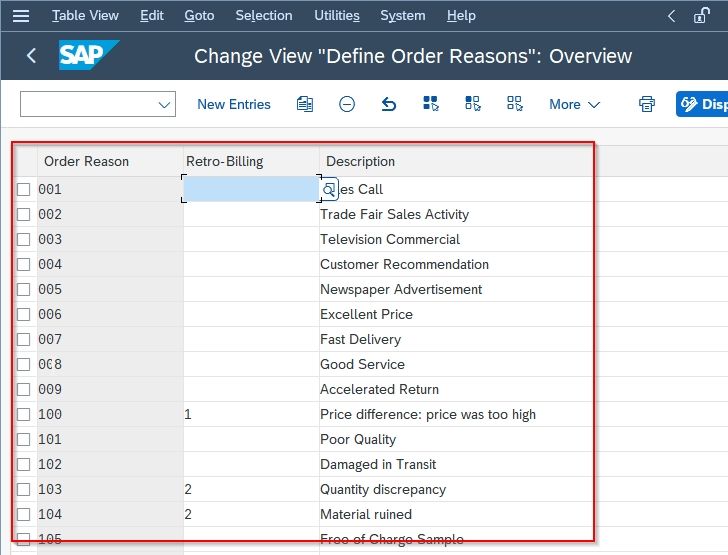 Click the New Entries button to create a new sales order reasons according to your business requirements.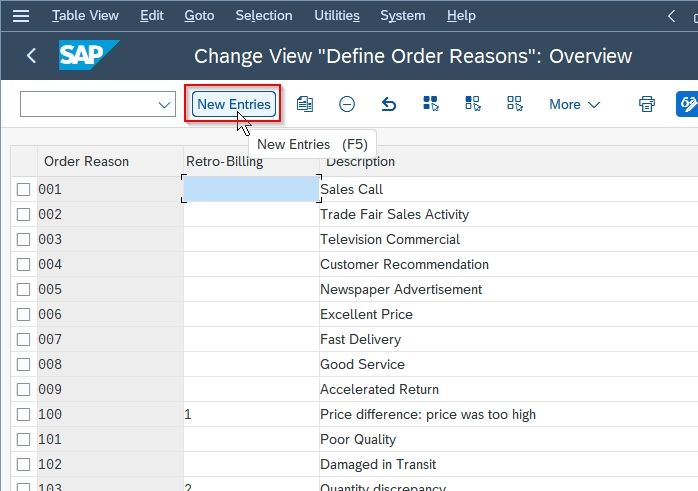 Now in the New Entries: Overview of Added Entries screen, enter the following screen.
Order reason: Input three digits unique id that identifies the sales order reason in the SAP system.
Retro-Billing: If the order reason for retro billing, then update the specific key from the given list.
Description: Enter a short description for the new order reason.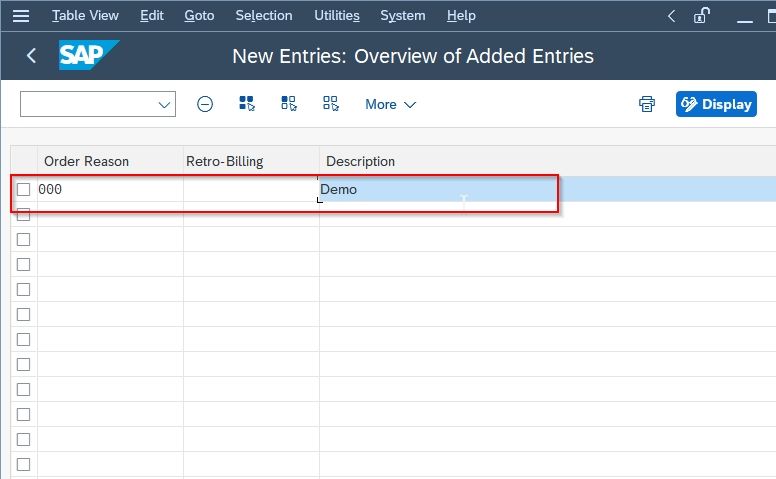 Once all the details have been entered click the Save button to save the new order reason.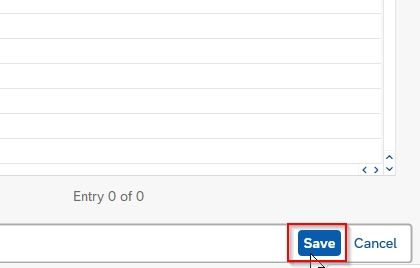 Next, select the Customization Request id and press Enter to proceed.

A message Data was saved will be displayed on your screen.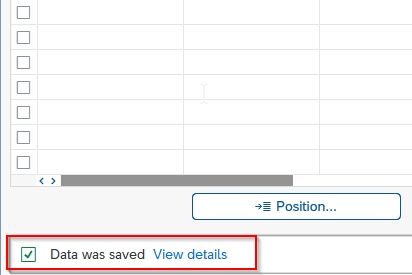 You have successfully defined the new Sales Order Reason 000 on your SAP system.