In this tutorial, you will learn steps by step procedures to define item categories in SAP with proper screenshots.
What is Item Category in SAP?
Item categories are the categories of products that are defined to provide additional control functions for the sales documents and therefore fulfill the requirements that arose from different business transactions. A separate control is defined for each of these item categories.
SAP Navigation Path for Defining Item Categories

SPRO=> SAP IMG Reference=> Sales and Distribution=> Sales=> Sales Documents =>Sales Document Item =>Define Item Category

How to Define Sale District?
Please follow the steps below to define a sale district:
Execute t-code VOV7 in the SAP command field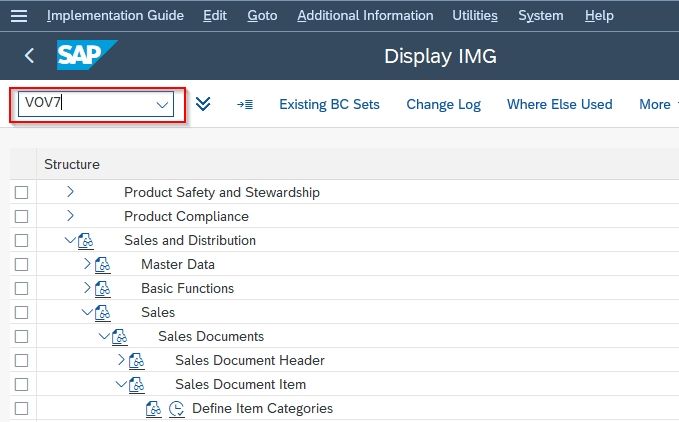 You will get the list of all previously defined Item categories in your SAP system on the next screen.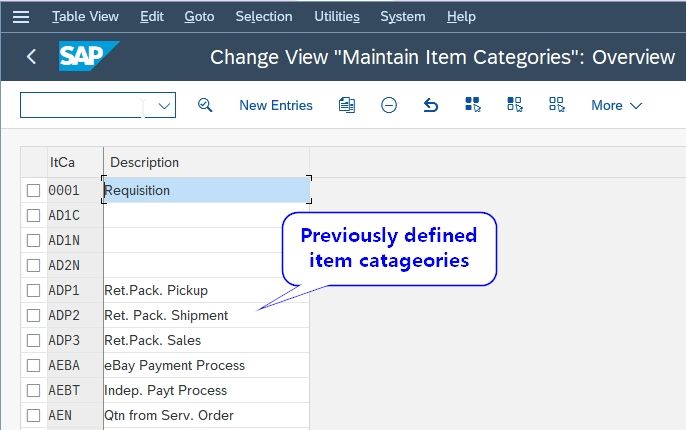 Now click the New Entries button to define an Item category in your SAP system.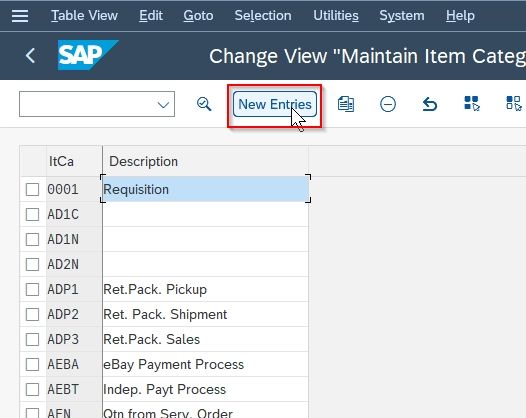 Next on the new entries screen enter Item category name, description and other details according to your requirements:
Once all the details are entered click the Save button to save the newly defined item category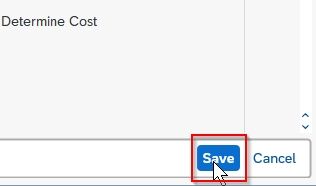 Next, select your Customization Request id and press Enter to proceed

A message Data was saved will appear at the bottom of your screen

A new item category is successfully defined.