This SAP SD (Sales & Distribution) tutorial, explains the step-by-step procedure to maintain a field catalog in your SAP system with all the required screnshots.
What is Field Catalog in SAP?
SAP Field catalog is nothing but an internal that is used for passing a list of fields to display in ALV report, A user can different properties to fields that will be displayed in ALV output.
The field catalog contains the technical as well as some general information about display options for each column to be displayed.
How to Maintain Field Catalog?
Please follow the steps below to define the reason code in your SAP system:
Enter t-code SPRO in the SAP command field and execute it.
----


Now on the Customizing: Execute Project screen click the SAP Reference IMG button.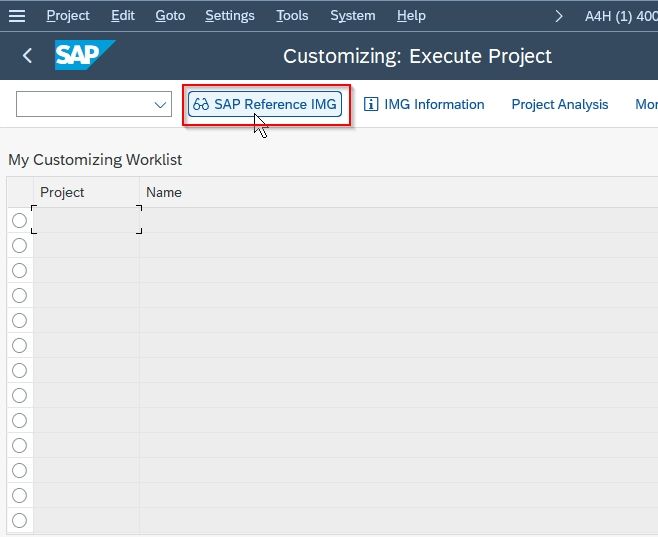 Next, navigate to the following SAP menu path and click the maintain field catalog option:

SAP Customizing Implementation Guide > Sales & Distribution > Basic Functions > Free Goods >  Condition Technique for Free Goods > Maintain Field Catalog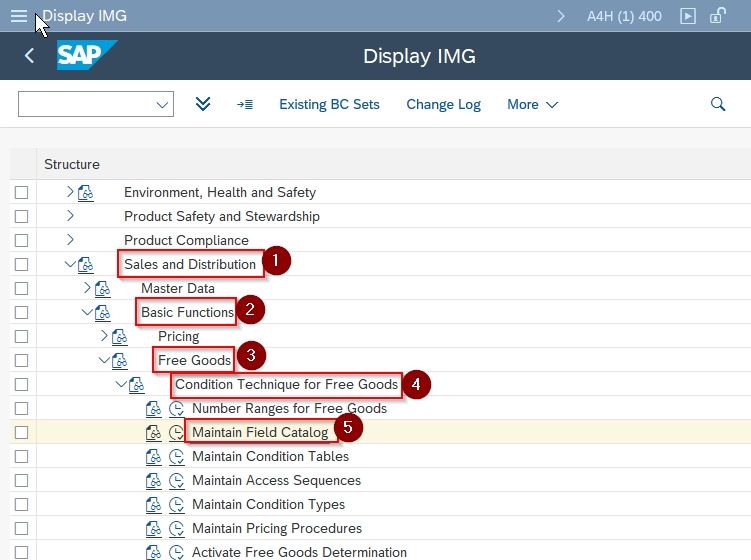 Next on Change View "Feild Catalog (Free goods Sales/Distribution)": Overview you will see the list of previously maintained field catalogs.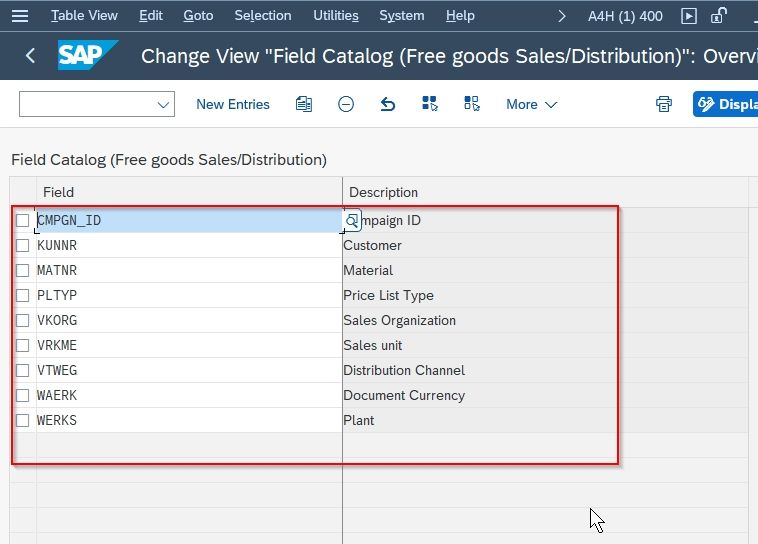 On the next screen click on the New Entries button to maintain a new field catalog.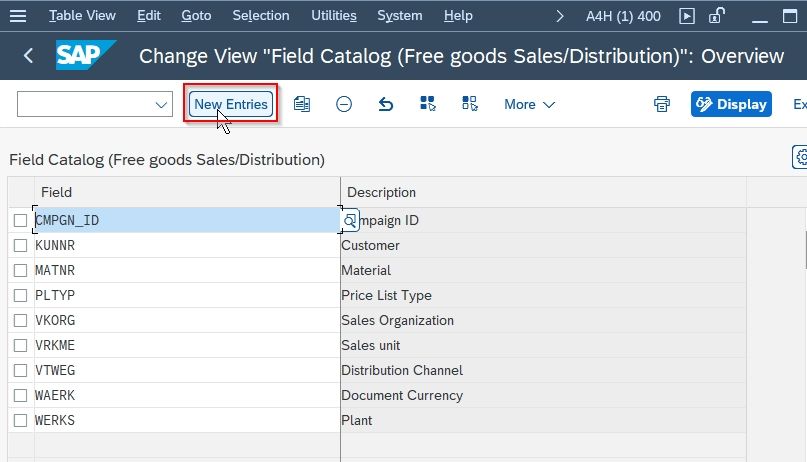 Next, enter the following detail about to maintain field catalog as shown in the image below:
Now click the Save button to save the new configuration for the field catalog.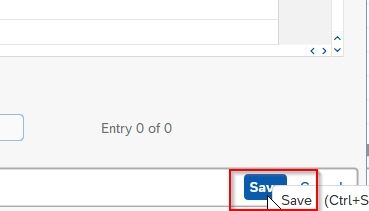 Select the Customization Request id and press Enter to proceed

You have successfully maintained a field catalog on your SAP system.