How to Solve Web UI screen hanged in SAP CRM?
In today's era SAP CRM (Customer Relationship Management) is one of the leading workspace in which a SAP user can get a verified and measured results for their marketing campaigns and their respective activities done. So, while a user work on SAP CRM he usually meets up with some bugs and errors like: Web UI Screen Hanged and get panic to find the solution then go for the simple steps to find the exact problem, reasons and solutions etc.
Problem: Working on CRM Web UI in Marketing within Email named as "Incoming Survey Campaign Automation" user find that his UI Screen got hanged and even a button or any Standard Tab not respond in any manner on the particular hanged page and pushing the error massage as following image: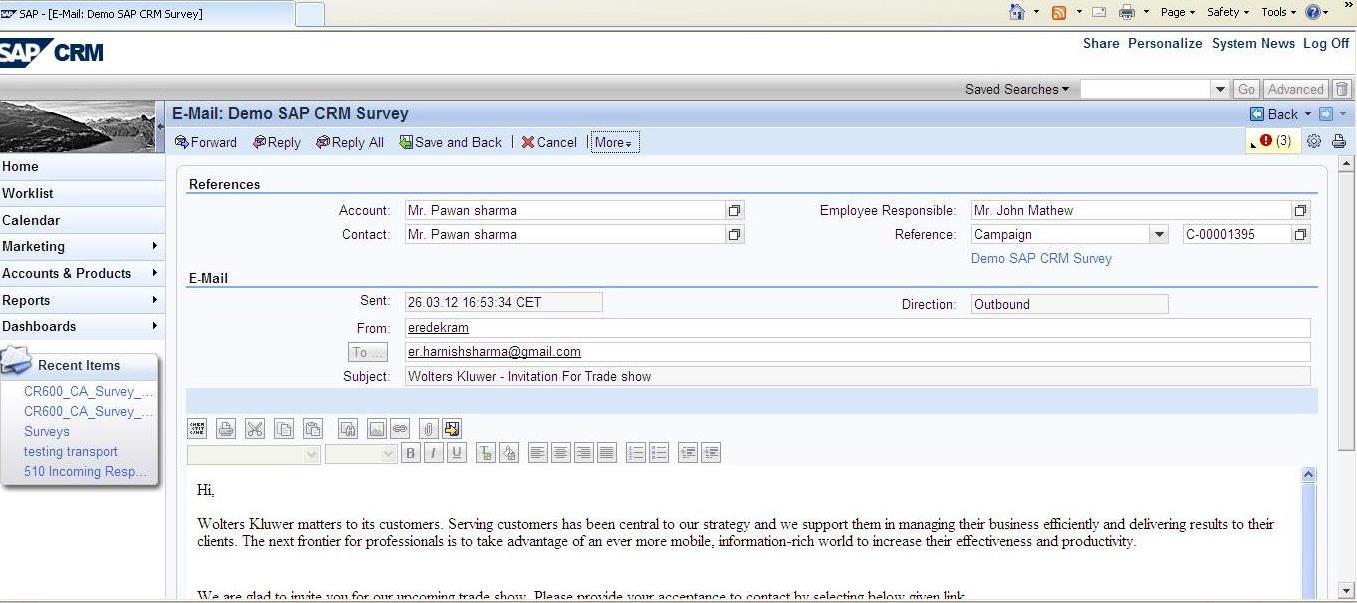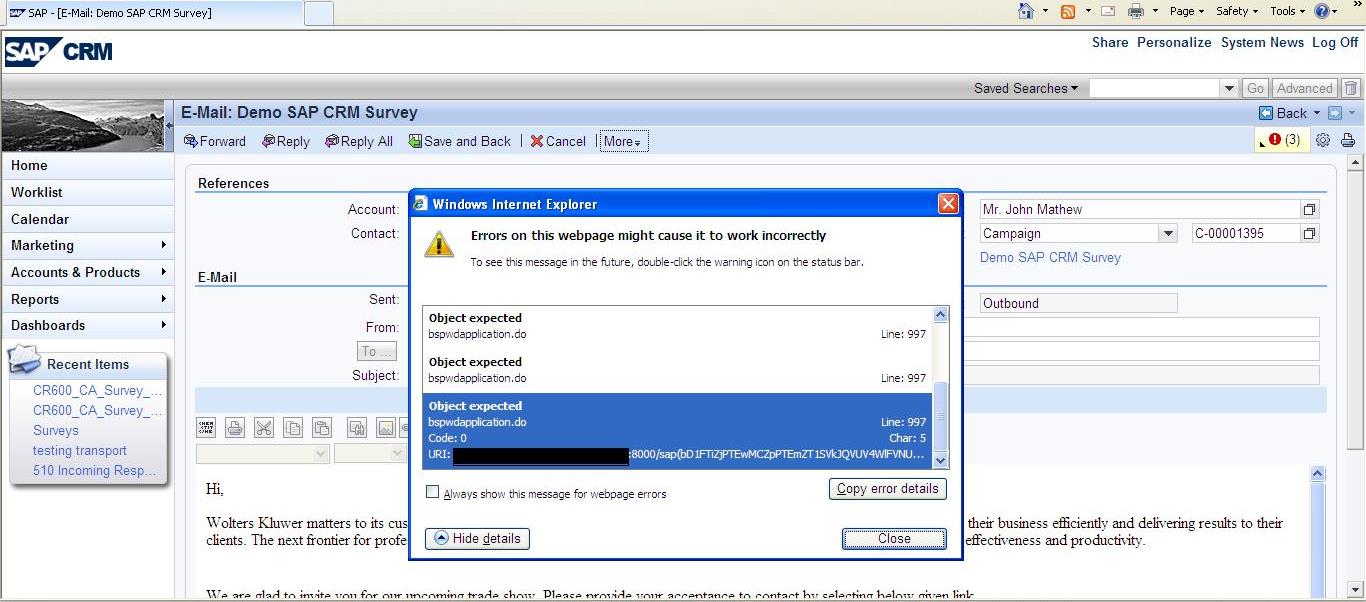 Solution: To solve the above problem one should go through the MIME object for the respective component and also check if there is any duplicity of values. If any value is duplicate then delete that and install the relevant object. And, after installing activate the service related to that particular object.