Definition or Meaning - What is SAP LIS?
Full form or SAP LIS stands for (Logistics Information Systems), an extremely useful SAP module that is being increasingly used for converting data to relevant information; processing the same in a manner that makes it useful for decision making; and integrating decision-assisting methods with the information on hand; is a subset of an organization's total information system. SAP (LIS) is helpful in addressing the issues of logistics decision making and forms the core an information system.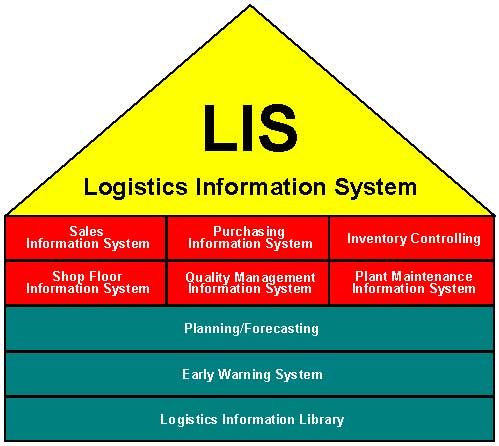 The Three Distinct Elements Responsible for making up this System
1. The Inputs: These are data items required for planning and implementing the logistics system constituted from sources like company records, customers, published data and company personnel.
2. Database and Associated Manipulations: The overall management of the logistics database involves the selection of the data to be retrieved and stored; basic data-processing processes; and the methods of analysis.
3. The Outputs: SAP LIS outputs include:
Generation of summary reports for performance or cost statistics.
The status reports of order progress or inventories.
Exception reports for comparing the desired performance with the actual outputs and generation of reports for initiating action..
Freight bills and other transportation documents like bills of lading are also considered as outputs.
According to Sap LIS consultants and other experts, Logistics Information System (LIS) is composed to the following Information Systems
Sales Information System
Shop Floor Information System
Purchasing Information System
Inventory Controlling
Quality Management Information System
Retail Information System (RIS)
Transport Information System (TIS)
Plant Maintenance Information System
The various applications that make up the LIS have a modular structure and support a variety of techniques for the proper evaluation of actual data. Allowing the individual information systems to function on their own and maintain their individual features, SAP LIS components are also responsible for creating planning data. Appropriately supported by the forecasting function, these planning functions are easy-to-use and combine the tools of Sales and Operations Planning (SOP) for creating more effective central forecasting and planning tools.
The main advantage of using customized logistics data warehousing applications is that they integrate the data basis of specific information systems, define the regulations for updating the data and generate standard analyses for accurate evaluation of data. Along with the above mentioned features, SAP LIS also has an 'Early Warning System' that is integrated in most information systems and is based upon the key figures of the system in place. This warning system targets and monitors the weak areas in the logistics system, keeps a watch for exceptional situations, helps in the early detection of severe problems and corrects the same. SAP LIS (Logistics Information Systems) also has the Logistics Information Library which allows users to access the key figures in LIS by applying simple search strategies. It also allows the cataloging of key figures.
The Sub Components of SAP LIS
In a nutshell, the functionalities of LIS cover a comprehensive range of modules and are well integrated with other areas of logistics like:
Batch Management
Handling Unit Management
Variant Configuration
Engineering Change Management
Environmental, Health, and Safety (EHS)
Project Systems (PS) and so forth.
The integration of various modules and applications is dependent the custom requirements of individual companies. A certification course in LIS is specifically designed to provide in-depth knowledge of the fundamentals of an organization's logistics system, its tools, ways of handling the various integrated components and much more. With the right skills and knowledge about the general logistics systems, SAP LIS professionals may look forward to getting highly paid salaries and lucrative job positions in reputed companies in India and beyond.
So, join up and gear up to say "yes" to the next levels of success in your career - now!