Create Implementation For BADI INVOICE_UPDATE in GST India
Please follow the step below in order to create an implementation for BAdI INVOICE_UPDATE:
Step 1) First Execute t-code SE18 and then enter the BADI name as 'INVOICE_UPDATE' and select 'Display' button: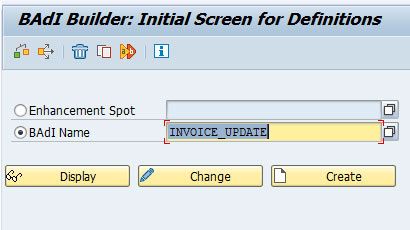 Step 2) Now please click 'Implementation' and then choose overview:
Step 3) Now click the 'create' button and then give implementation name as 'J_1IG_ISD_INV_NUM' and press continue.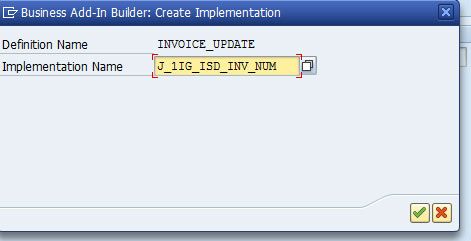 Step 4) Now please give sort text as 'Invoice Number Updation in ISD table'

Step 5) Now save package 'J1I_GST_LO' and then activate in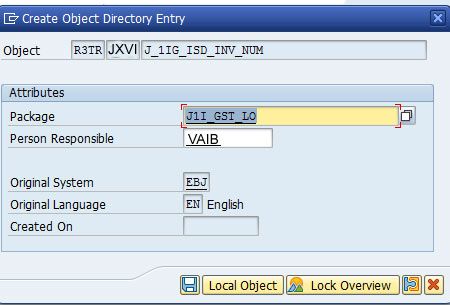 Step 6) Now as shown below in the screenshot please create enhancement implementation. and then select 'Create' button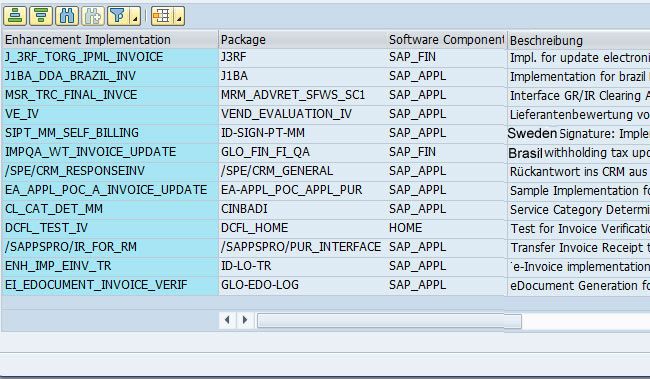 Step 7) Now name enhancement implementation as 'IN_ENHANCE_GST_ISD_INVNUM' and short text as 'Invoice Number Updation' and press continue.

Step 8) Now at last save and activate