Error: Fill in all required entry fields
GST vendor classification does not accept any blank value and gives an error 'Fill in all required entry fields' while maintaining condition records in FV11 for GST condition with 794 condition table combination.
This issue can be regenerated by following steps:
First, go to FV11.
Now enter the condition for GST
Now select the key combination Dest.Ctry/Region/PlantRegion/GST Class./Tax ind./ Ctrl code/tax and press Enter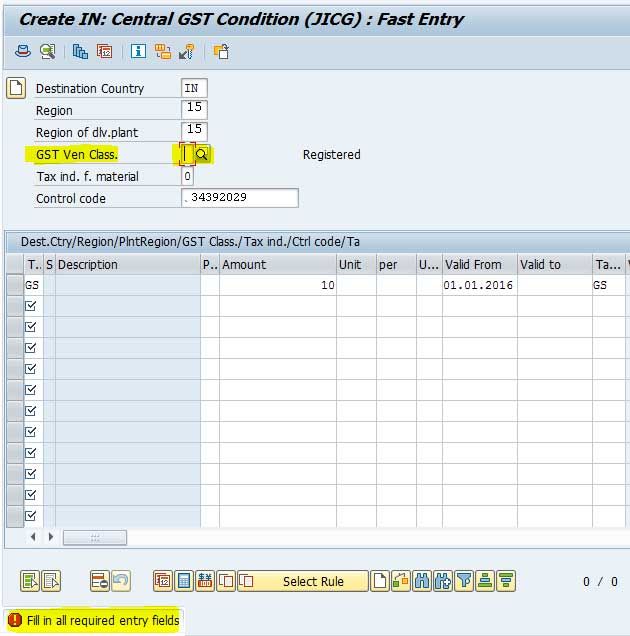 Solution
This issue can be caused due to:
GST Ven class is a mandatory field
The condition records needed to be maintained keeping GST Ven class BLANK as BLANK/INITIAL entry refers to "Registered GST Vendor".
Please do the following in order resolve this issue:
First navigate to M/04 > Enter condition table 794 > Press enter > Click Technical view > Make the fields given below as footer/item fields: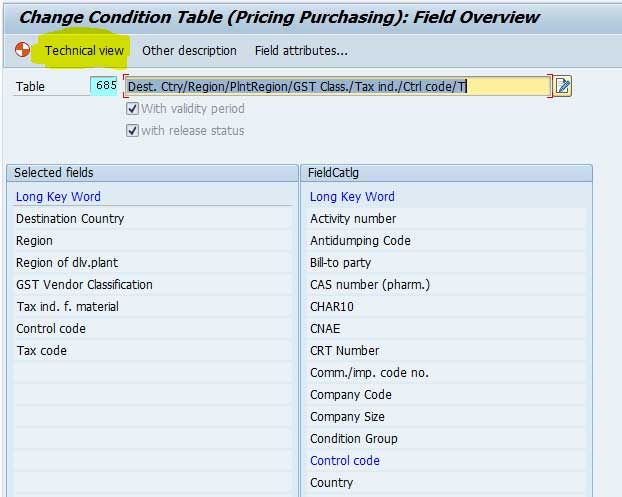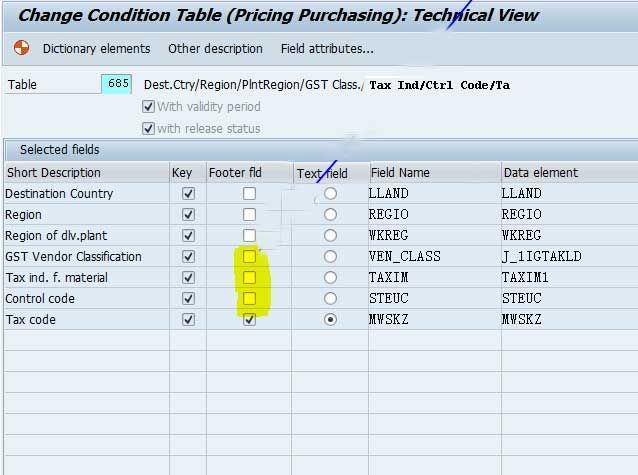 2. Now navigate to OBQ2 > And then select Access Sequence JGSI > Chose condition table 794 > Tick the check box under initial column for VEN_CLASS.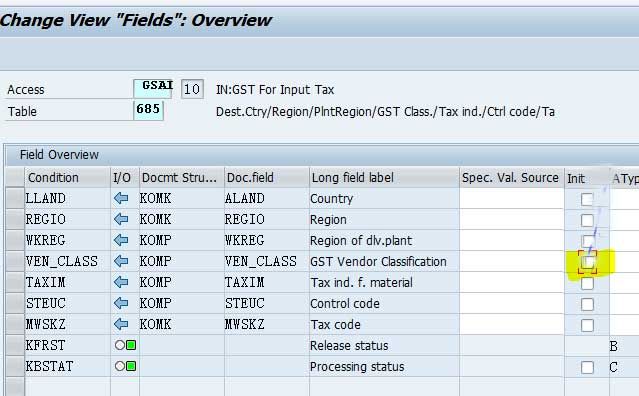 3. Now you will get a Pop up which will ask you whether you want to make field value as Initial directl. Choose 'NO' and then press enter and SAVE.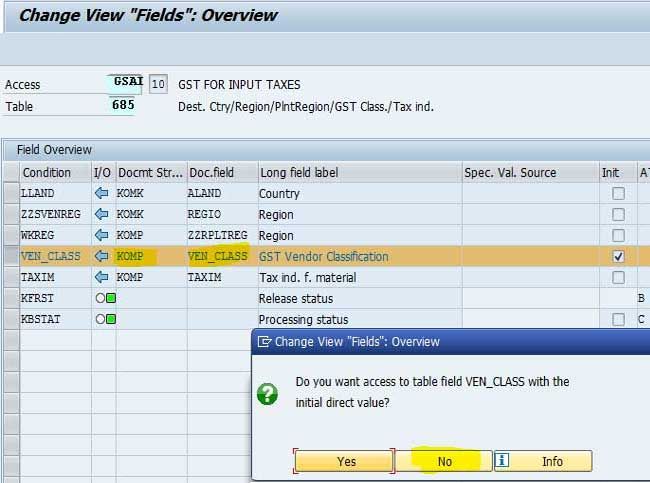 4. Now the FV11 screen for key combination of Dest.Ctry/Region/PlantRegion/GST Class./Tax ind./Ctrl code/tax, will appear as shown in image below,
And GST VEN_CLASS field accepts blank/initial value as well