SAP Solution Manager Introduction
The I-Tutorial on the SAP Solution Manager. To proceed click the screen anywhere.
How can i safeguard the technical installation and operation of my new my SAP solution?
How can i ensure successful technical implementation and operation of my core business processes?
How can i close the gap between my IT department and my business units to optimize core business controlling?
How can Sap help me to ensure the continuous improvement of my business?
How can SAP ensure the best possible support for my business in case of problems?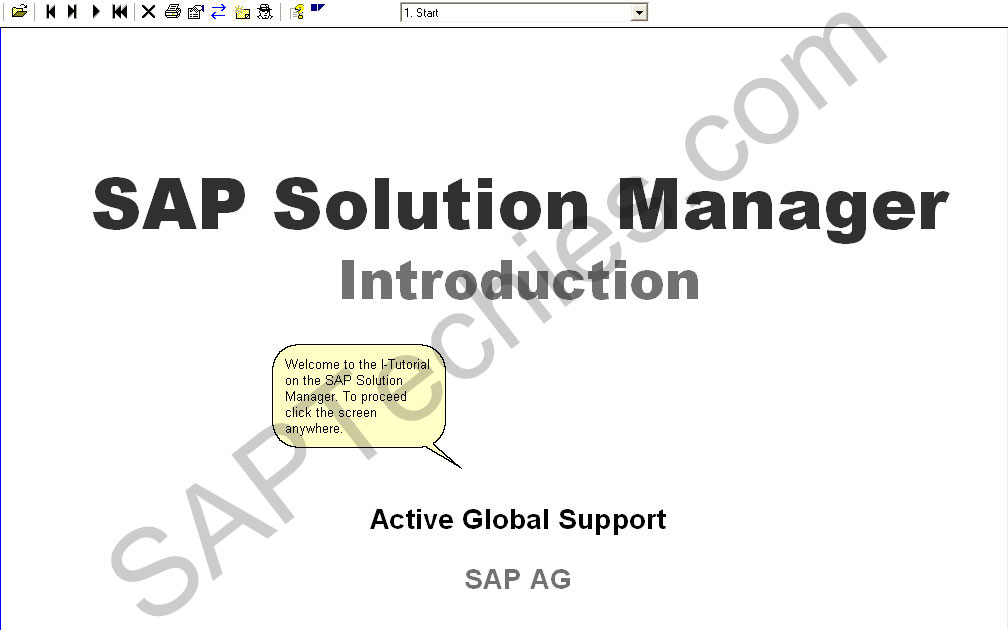 SAP Solution Manager: Frequently Asked Questions
These are the typical customer questions that SAP Support must be able to answer.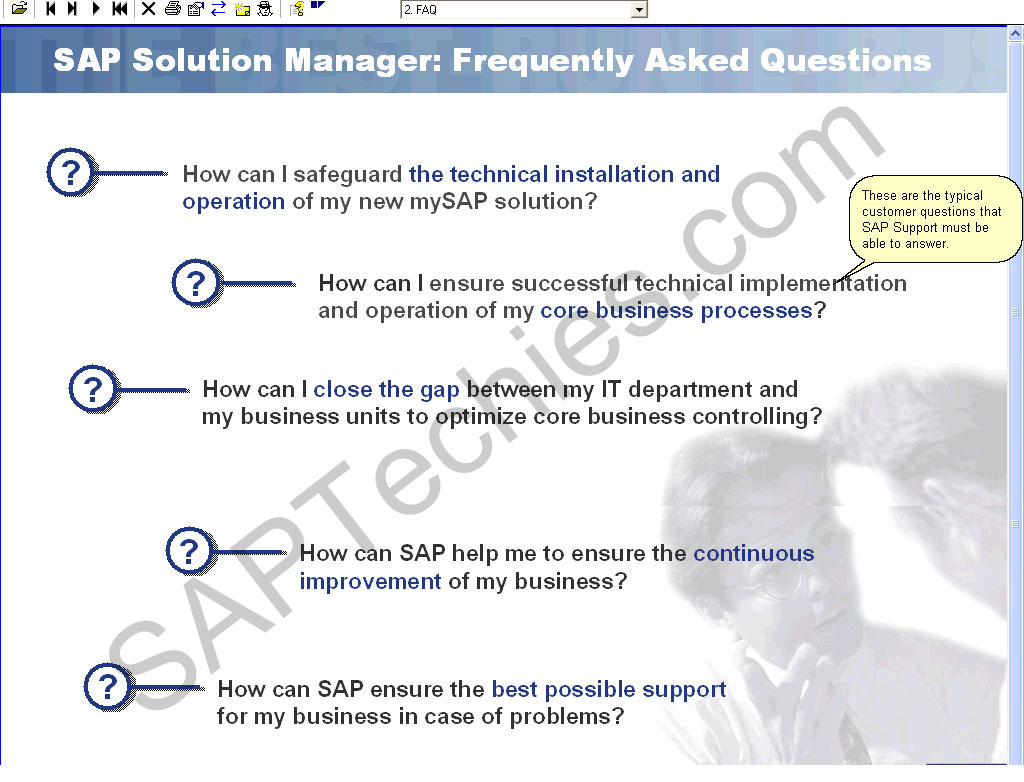 SAP Solution Manager: Answers(1)
Collaborative Service Delivery Framework
With the new Service & Support Technology, SAP introduces Collaborative Service delivery scenarios that integrate the know-how of partners, consultants, sales representatives, and sap support experts. The core business process of the customer's mySAP.com project can be modeled, documented, and monitored using the SAP Solution Manager Partners, field consultants, and SAP Active Global Support experts can share their know-how with customers.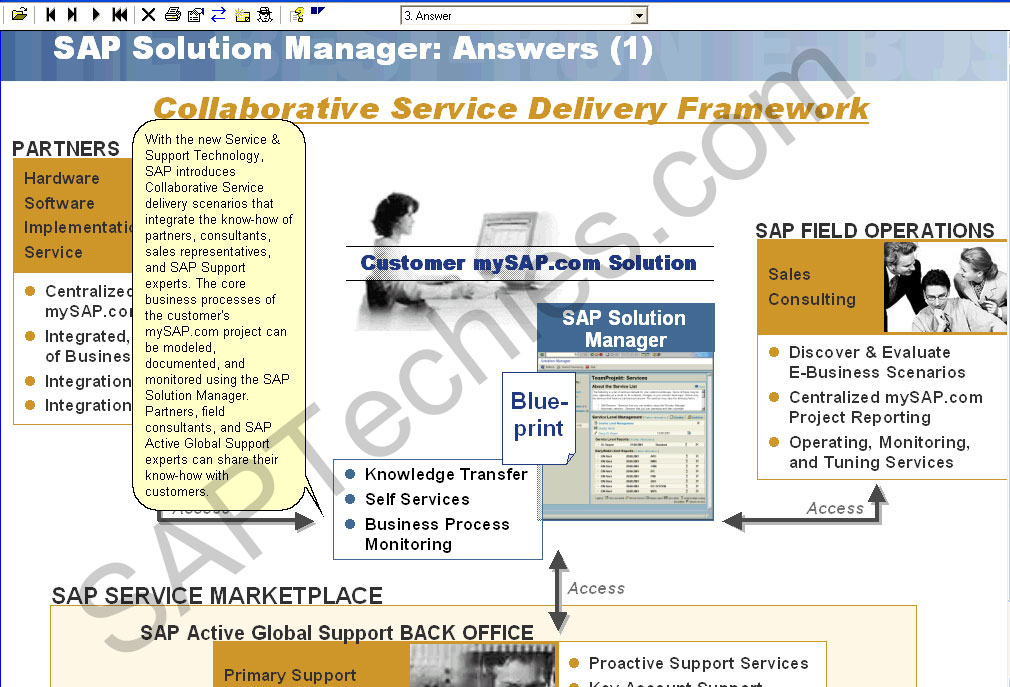 SAP Solution Manager: Answers(2)
SAP Solution Manager supports collaborative working between customers, partners , and consultants in the customer's front office and sap active Global Support and SAP Development experts in the SAP back office.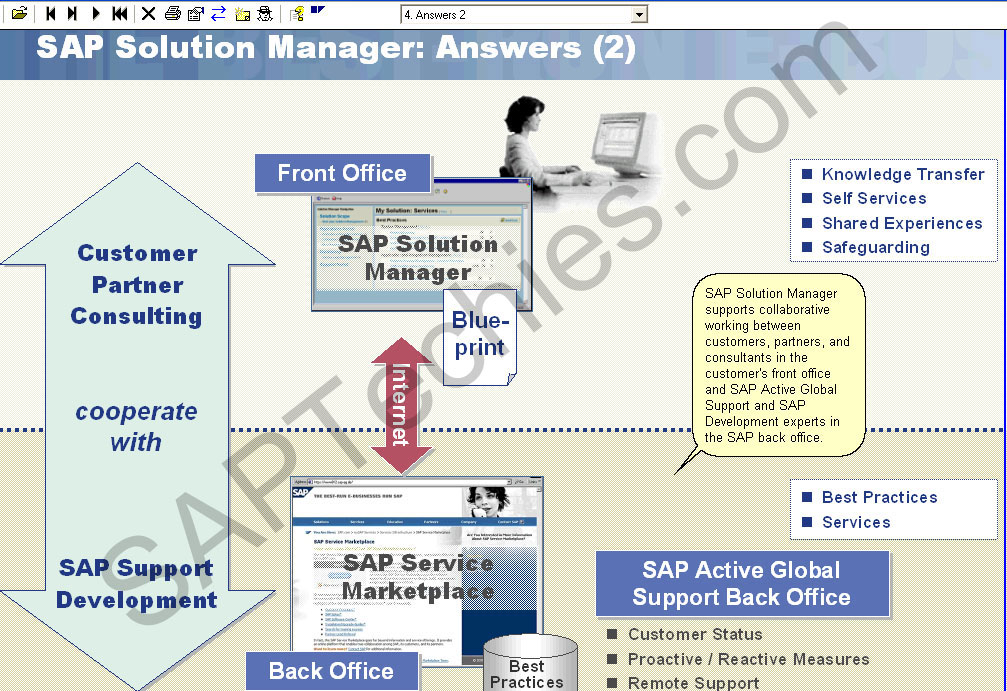 SAP Solution Manager Covers the Entire Solution
SAP Solution Manager is the central delivery platform for all SAP Support service and service as solution monitoring tool and support desk in a collaborative CRM scenario between customers and SAP.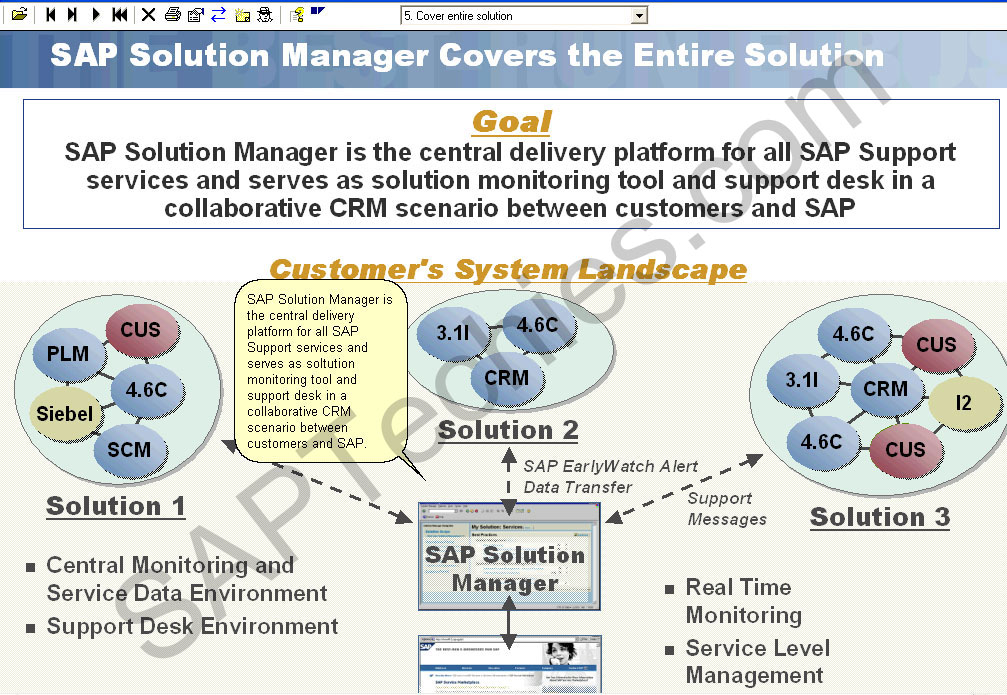 SAP Solution Manager Integrates Useful Tools
Here you can see which functions and tools the SAP Solution Manager offers.
SAP Solution Manager: iTutor Demos
All parts or functions of the SAP Solution Manager that are marked will be introduced in specific I-Tutorials.