Here is the step by step procedure to generate Solution Manager Key with Screen Short in Solution Manager 4.0.
1. First run the T-Code SMSY or click on the SMSY System Landscape form the easy access Menu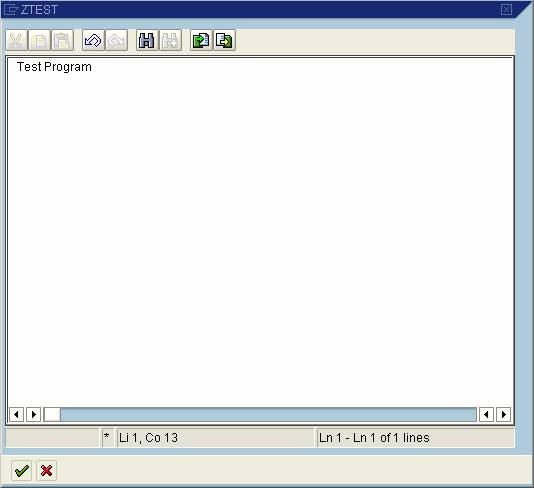 2. Click to open systems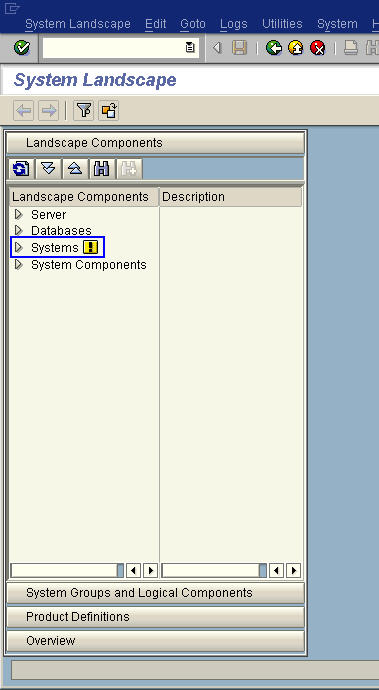 3. Click to Open SAP ECC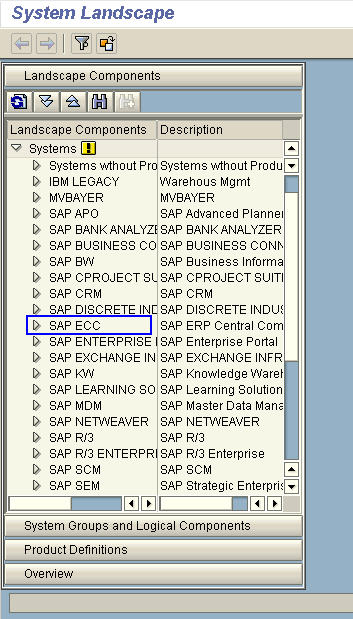 4. Select the ECC system of which you have to generate Key in this example we are using DE3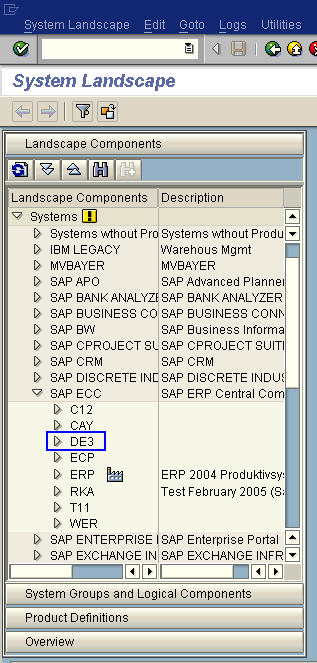 5. Then Select the "SAP ECC AE" System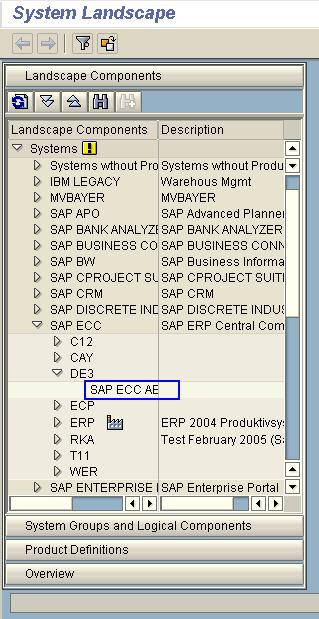 6. Select "Main Instance" from the main menu and then Select "Other Object" from the main Menu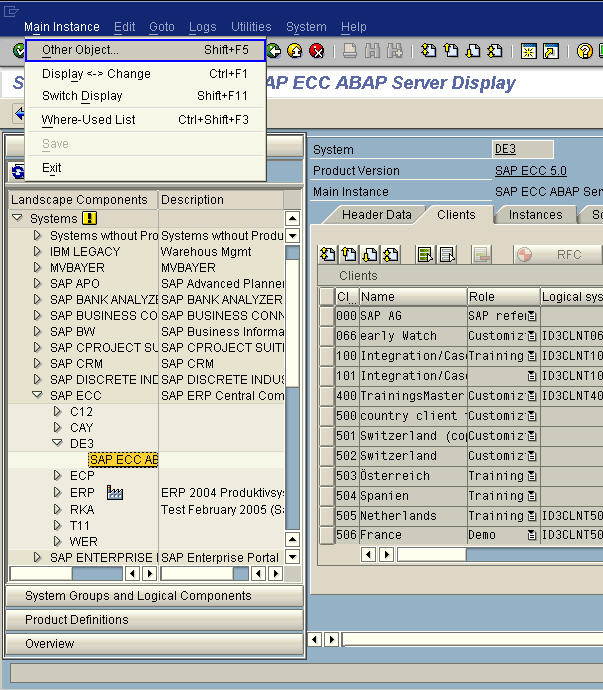 7. Enter the name of your system as our example we are using DE3 in system Name for which we have to generate Solution Manager Key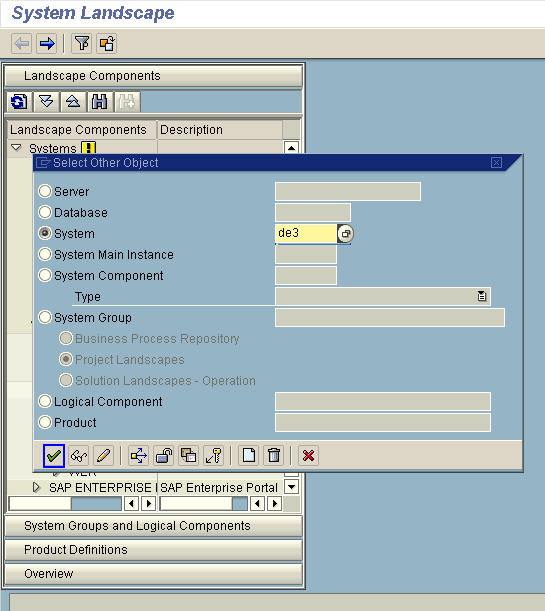 8. Then Click on Confirm Button to confirm your system
9. Now click on the Key Sysbol to generate the Licence Key and then click on the "generate key" Button to generate the "Installation/ Upgrade Key"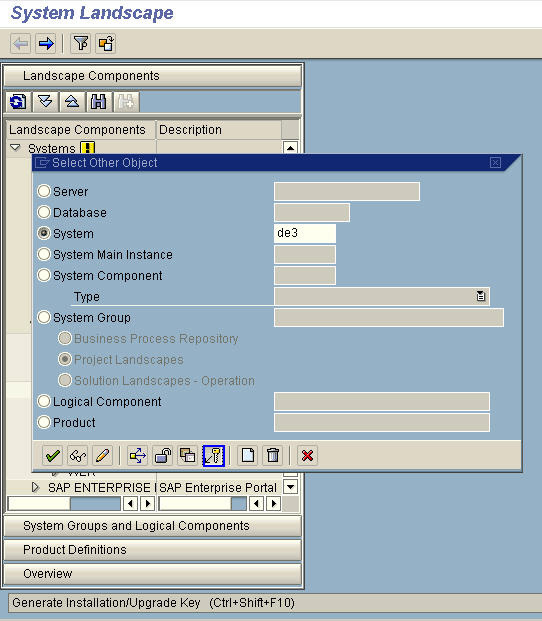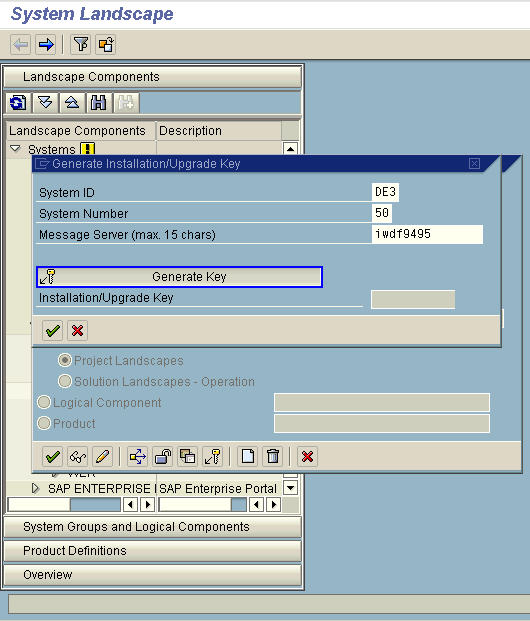 10. Now you can copy and paste the key in to your ERP System.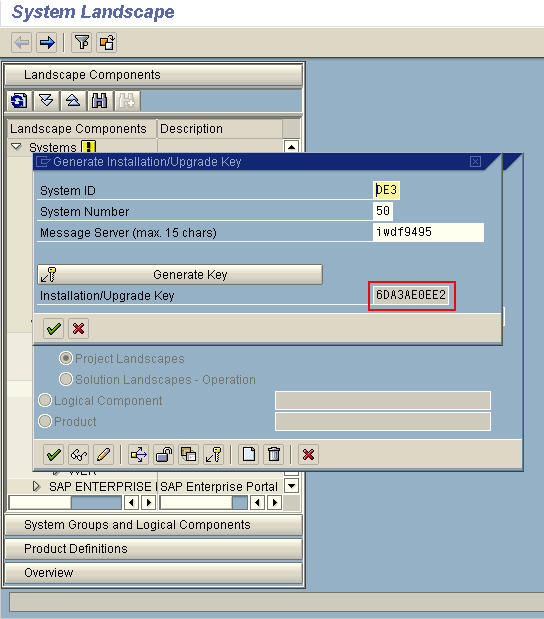 11. DONE
SAP Solution Manager Key for Different SAP Server
| | | | | |
| --- | --- | --- | --- | --- |
| server name | sid | key /00 | key /10 | key/20 |
| | | | | |
| server | prd | 05bfda1b9e | 05bfda1a9e | 05bfda199e |
| server | dev | 11a8c81b9e | 11a8c81a9e | 11a8c8199e |
| server | qac | 04acdd1b9e | 04acdd1a9e | 04acdd199e |
| | | | | |
| | | | | |
| sapsrv | prd | 01bbd81e89 | 01bbd81f89 | 01bbd81c89 |
| | dev | 15acca1e89 | 15acca1f89 | 15acca1c89 |
| | qac | 00a8df1e89 | 00a8df1f89 | 00a8df1c89 |
| | | | | |
| server1 | prd | 05aeda1b9e | 05aeda1a9e | 05aeda199e |
| | dev | 11b9c81b9e | 11b9c81a9e | 11b9c8199e |
| | qac | 04bddd1b9e | 04bddd1a9e | 04bddd199e |
use all in Caps