BW archiving to SAP IQ Performance Considerations FAQ's
Q.1) What are the steps performed during archiving process?
There are basically 3 main steps which are performed during archiving process:
Write
Verification
Deletion
Q.2) How and when we can use "Load Striping"?
a) Define "Load Striping"
Load Striping is a method which enables data to be written and updated to IQ in parallel processes. This method enables the system to utilize multiple IQ server side cores, which result in significant boost in performance.
b) What are the requirements for Load Striping?
Load Striping is available from BW 7.40 SP09 with note 2128579. The BW system should have at least the version listed in SAP Doc 2130587 however it is recommended to have the latest Kernel and DBSL patches installed. Also set the connection parameters LOAD_STRIPE_SIZE and LOAD_STRIPE_WIDTH in RSDANLCON as recommended in SAP Doc 2128579.
c) How to check if the Load Striping is active and available?
In order to check that Load Striping is active please open transaction RSDANLON and double click on the corresponding NLS connection as shown in image below.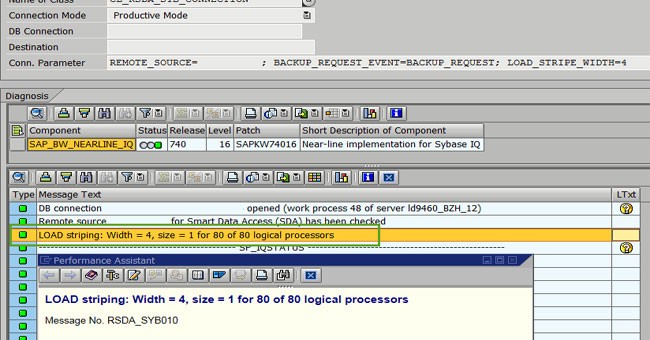 If the message has a line: '[LOAD striping: Width = 4, size = 1 for 80 of 80 logical processors' then the method load striping can be used and is active.
But if the message is not displayed and work process trace contains an information as shown below in the image then the method load striping is not supported by the DBSL and it should be updated.

Q.3) How can we perform parallel Archiving?
When we perform parallel Archiving it leads to a performance boost even if load striping is inactive. however, it is recommended to start performance optimization by using load striping whenever it is possible, as parallelization adds some complexity. To simplify the modelling of parallel archiving, the DAP mass maintenance tool can be used.
The document 2323559 and 2109015 must be applied.
The parallelization is achieved when Data Archiving Process is executed from a process chain. You can see design guideline for the chain which is included in SAP Document 2109015, but the image below provides an example.
Define the parallel DAP variants, each with non-overlapping time selections and until status 10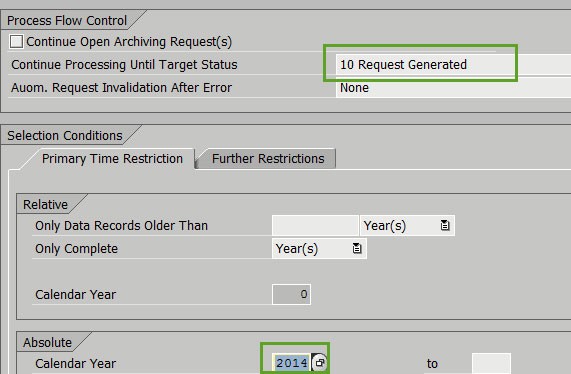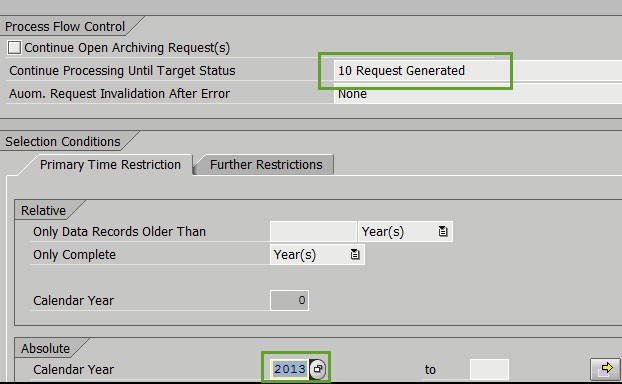 Define a DAP variant with the option "Continue Open Archiving Requests" and up to status 50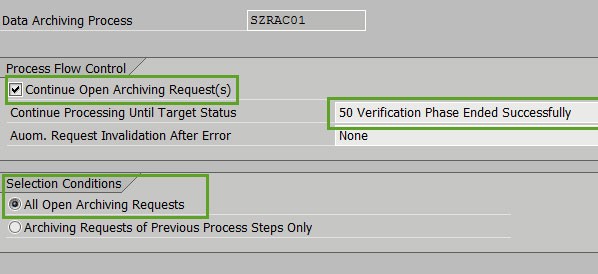 Define a variant with the same option but up to status 70

The final chain will then look like as shown in below image