Hello,
Here my question is I need to add vendor code as a column in GL Line items level report(FBL3N).
Here I just added a special fields( BSEG-LIFNR) through this path.
Financial Accounting(New) General Ledger Accounting(New)Master DataG/L AccountsLine ItemsDefine Special Fields for Line Item Display .
But here it showing vendor code for only document type WE (those documents having Purchase order).For remaining documents it is not showing the vendor code.
But here my client wants to display the vendor code for all the documents(doc types).whether it is having purchase order or not, but it should be shown all the vendor codes for all the documents (including with PO and with PO documents)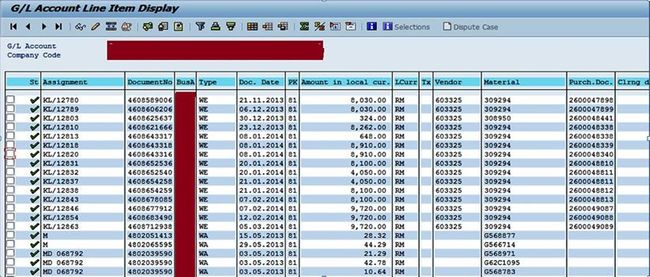 Kindly help me on this issue…
Advance in thanks.