In this SAP FICO tutorial, you will learn to create a check lot (Define number ranges for checks) in your SAP system using t-code FCHI.
The check lot must be defined by a user to make payment through checks.
SAP Menu Path to Define Check Lot

SPRO > Reference IMG > Financial Accounting > Accounts Receivable & Accounts Payable > Business transactions > Outgoing payments > Automatic outgoing payment > Payment media > Check management > Define number ranges for checks.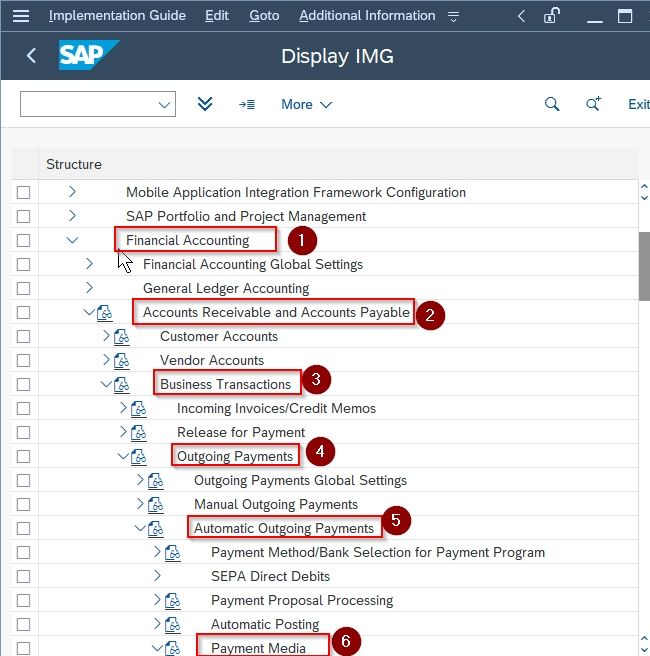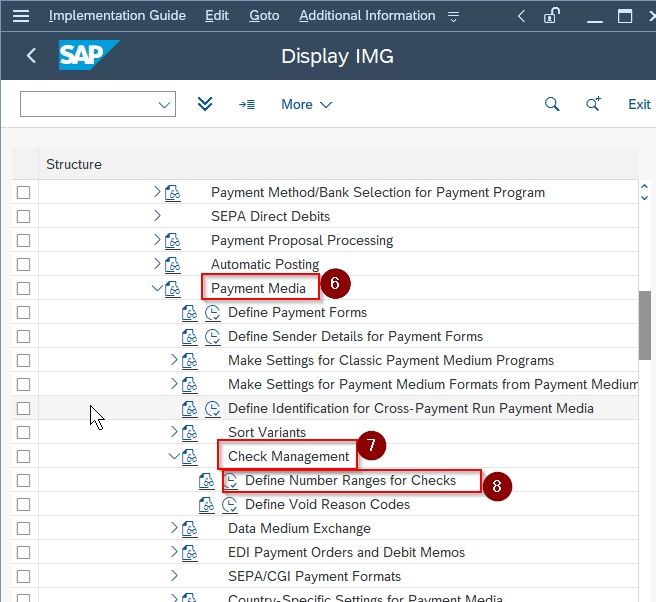 How to Create a Check Lot?
Please follow the steps below to create a check lot in your SAP fico system:
Execute t-code FCHI in the SAP command field or follow the SAP navigation path mentioned above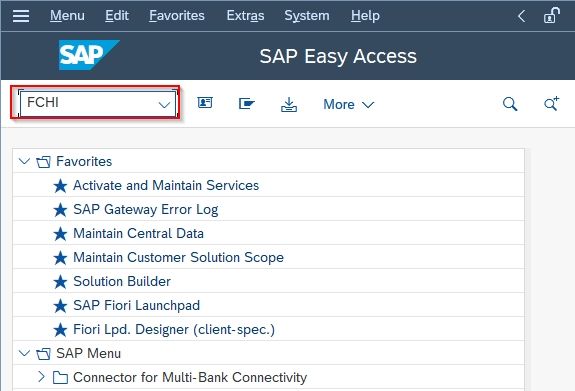 On the next screen enter the following details:
Paying company code: Input the paying company code id
House Bank: Input the house bank
Account Id: Input the house bank account id
Next, click the Change icon as shown in the image below to create a check lot according to your requirement.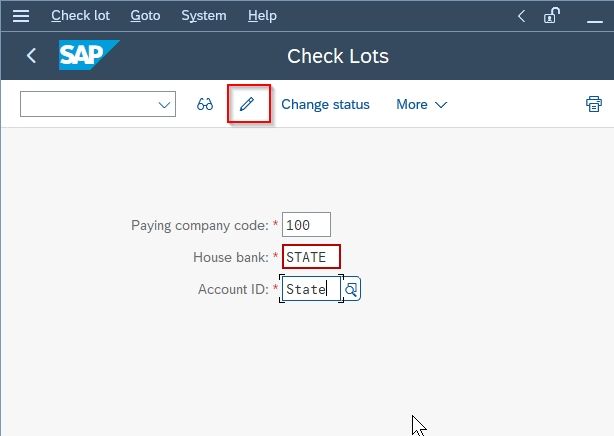 Now on the Maintain Check Lots screen, click on Create icon to maintain the number ranges for checks as per your requirements.

A pop-up window is opened on your screen, add the following details and then press Enter to proceed.
Lot number: Provide lot number
Check Number: Starting number of Check
To: Update the last number of check.
Non-Sequential (Optional): Select the non-sequential check box, to run the automatic payment program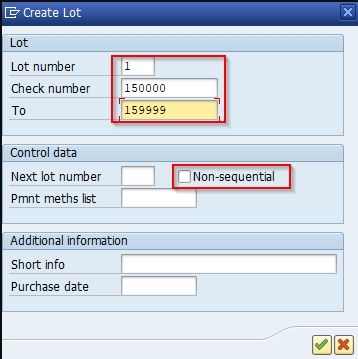 Next update the short information of check lot
Once all the details are updated click the Save button to save the new check lots in your SAP system.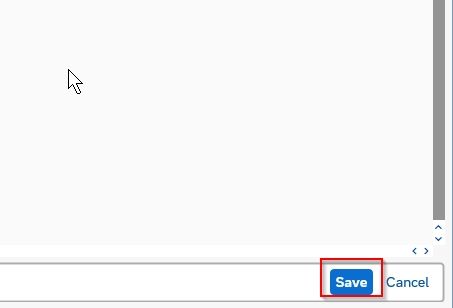 You have successfully created a Check Lot in your SAP FICO system.