In this SAP CO tutorial, we will learn the step-by-step procedure to create Internal Order in the SAP CO system with proper screenshots.
What is SAP Internal Order?
Internal order in SAP CO are helps SAP users to plan, collect, and expenses of internal jobs and also to monitor the revenues of the organization. Internal Order in SAP enables users to monitor internal orders throughout their entire life cycle; from initial creation, through the planning and posting of all the actual costs, to the final settlement and archiving.
IMG Path

Accounting → Controlling → Internal Orders → Master Data → KO04-Order Manager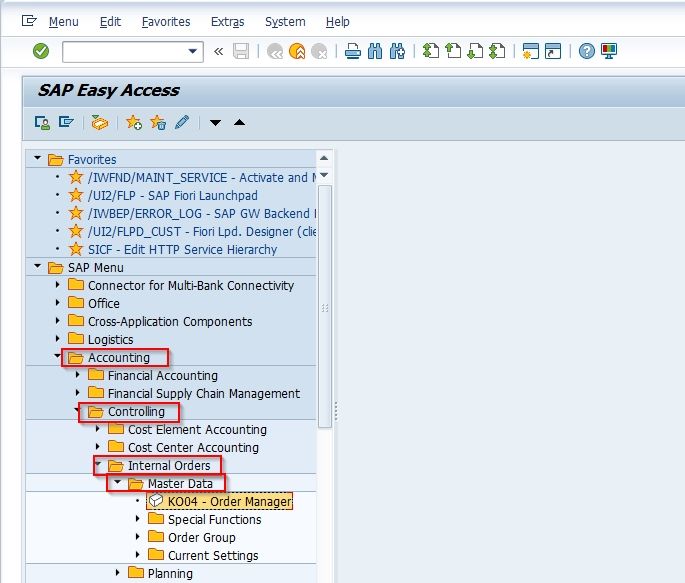 How to Create Internal Order?
Please follow the steps below to create internal order:
Enter t-code KO04 in the SAP Command Field and Execute it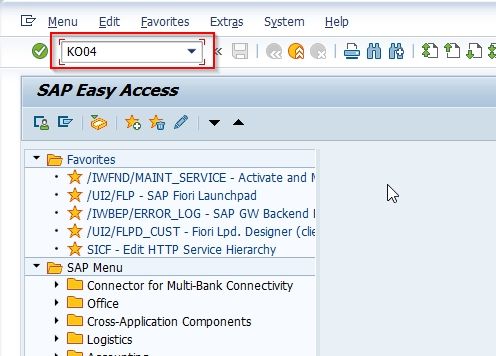 Next on the Create Order screen click the Create icon at the top to create a new internal order.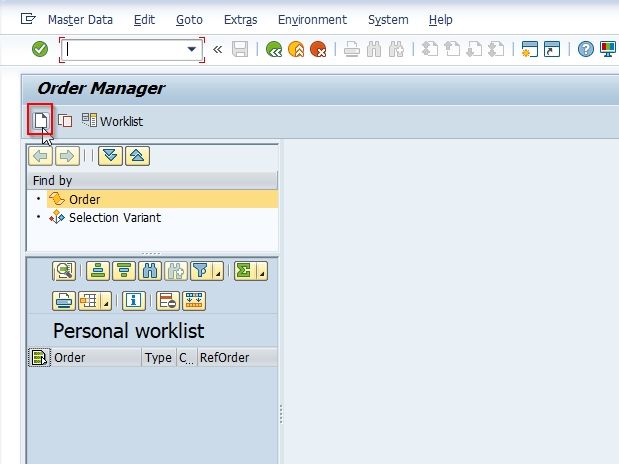 Next on the popup enter the Order Type and press Enter to move forward

Now on Create Internal Order: Master data first enter the Description of the new Internal Order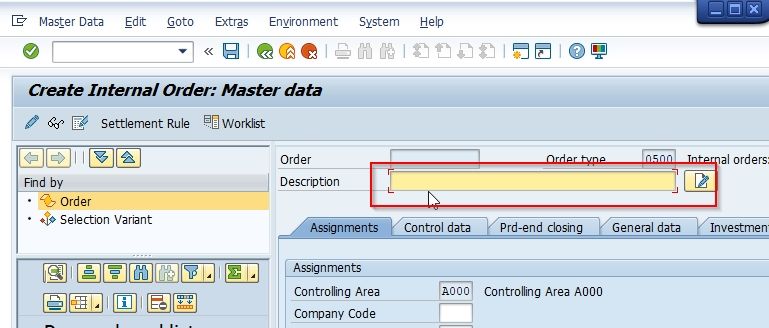 Now enter the following details
Company Code
Business area
Object Class of the Order
Profit Center
Cost Center responsible for the internal order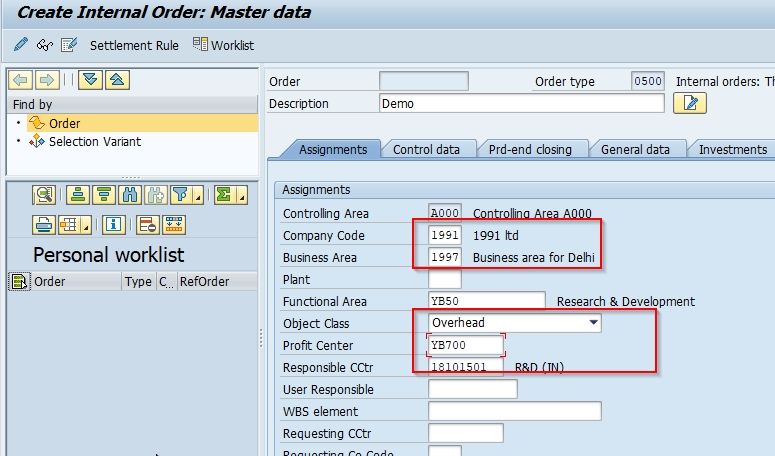 Once all the details are entered, click on the Save button to create the internal order.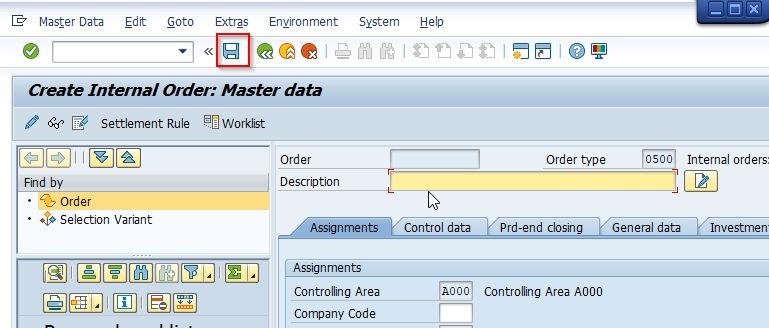 A message Order created with the number XXXXXX on the bottom of your screen