In SAP, it is possible to create a "One-Time Customer" master record for customers with whom the business does not have frequent transactions and for whom you do not want to maintain separate master records. Instead of creating a traditional customer master record with detailed information, you can create a simplified version of the customer record during the transaction itself.
What is SAP One-Time Customer?
SAP One-Time customer refers to a customer with whom the business does not have a regular or ongoing relationship. These customers are typically infrequent buyers or engage in non-recurring transactions, and their specific details are not saved as master records in the system.
SAP t-code FD01 is used to create a one-time customer in SAP GUI.
How to Create a One-Time Customer in SAP?
Please follow the steps below to create a one-time customer in SAP:
Enter t-code FD01 in the SAP command field and press Enter to execute.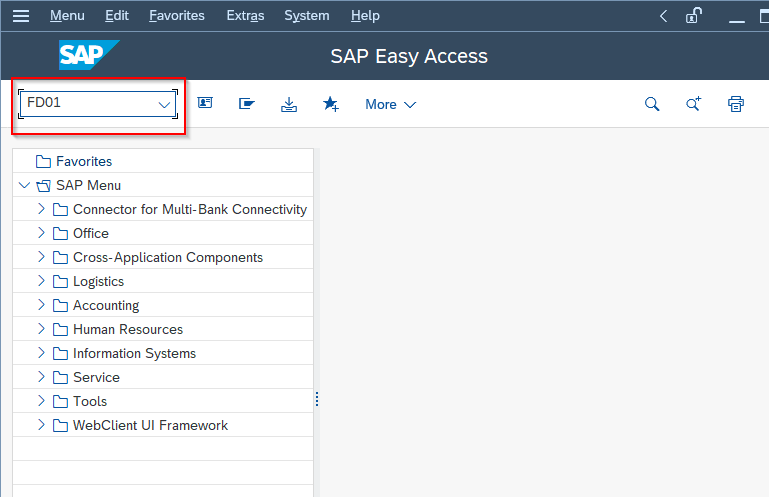 OR Navigate to the following SAP IMG Path:

Accounting > Finance Accounting > Accounts Receivable > Master Records > Create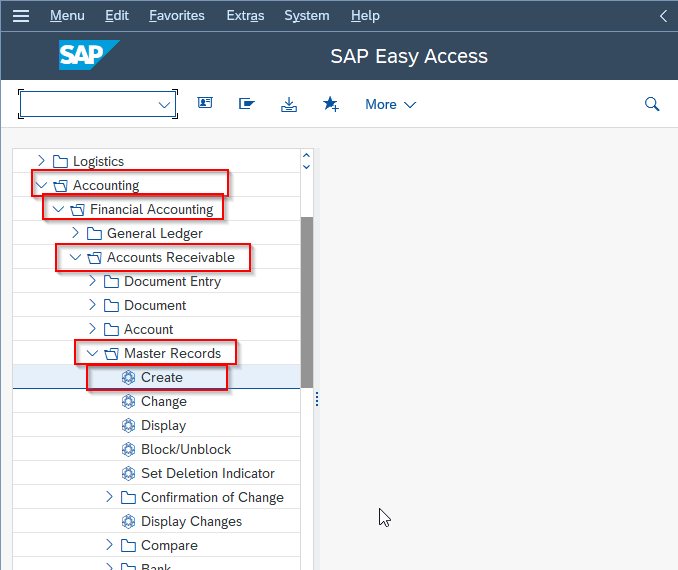 On the next screen, click on the Account Group Overview icon.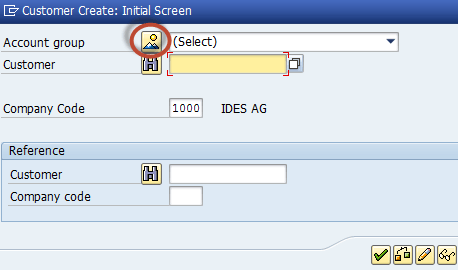 Next, choose the Account Group in which One Time Customer Property is checked.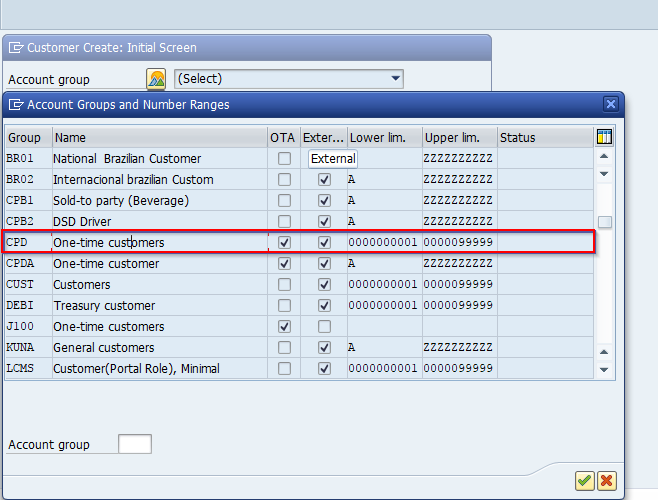 Next, enter the following details
Name for the One-Time Customer Master
Search Term
Communication Language
Country
Next, click on the Company Code Data button in the Application Menu.

On the next screen, under the Account Management tab enter Recon Account.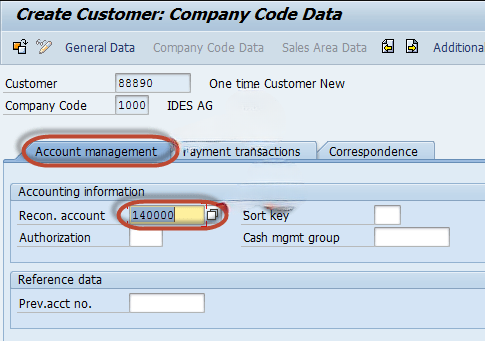 Once all the details are entered click on the Save button to save the new configuration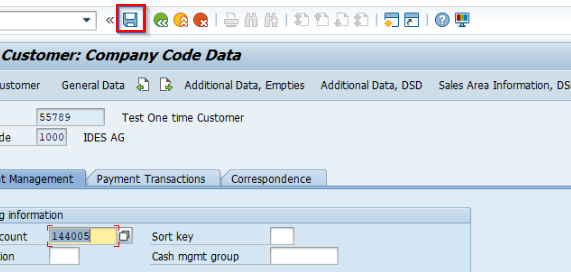 You have successfully created a one-time customer in the master record of your SAP system.