T-code(OB41)
Path
Financial Accounting
Financial Accounting global Setting
Document
Line Items
Controls
Define Posting Keys
In this activity, you define posting keys. Users specify a posting key before entering a line item. The posting key controls how the line item is entered and processed.
For each posting key, you define among other things:
which side of an account can be posted to,
which type of account can be posted to, and
which fields the system displays on the entry screens and whether an entry must be made (field status).
Use the posting keys delivered with the standard system.
1. Check the standard settings.
2. Modify them if necessary.
In particular, you may need to make changes to customer and vendor posting keys if a different field status is required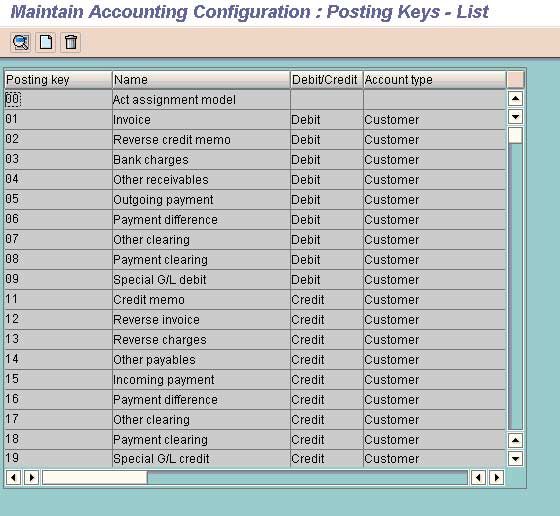 Complete the screen by filling the required data and press enter.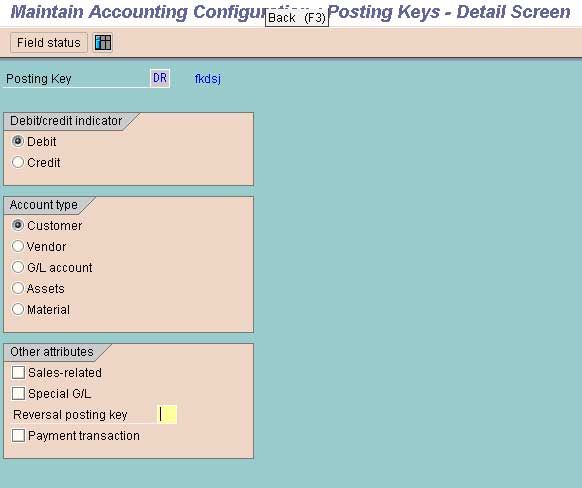 Reverse key is the posting key to be used for reversing the data created by using the original posting key for that transaction.