T-code (OB29)
A period of usually 12 months, for which the company produces financial statements and takes inventory.
A fiscal year need not correspond to the calendar year.
Under certain circumstances, fiscal years containing fewer than 12 months are also permitted (short fiscal year

When defining your fiscal year, you have the following options:
Your fiscal year is the calendar year
In this case, you must only select the Calendar year field.
Your fiscal year is not the same as the calendar year and is not year-dependent

Your fiscal year is not the same as the calendar year and is year-dependent
Path
Financial Accounting
Financial Accounting Global Setting
Fiscal year
Maintain fiscal year variant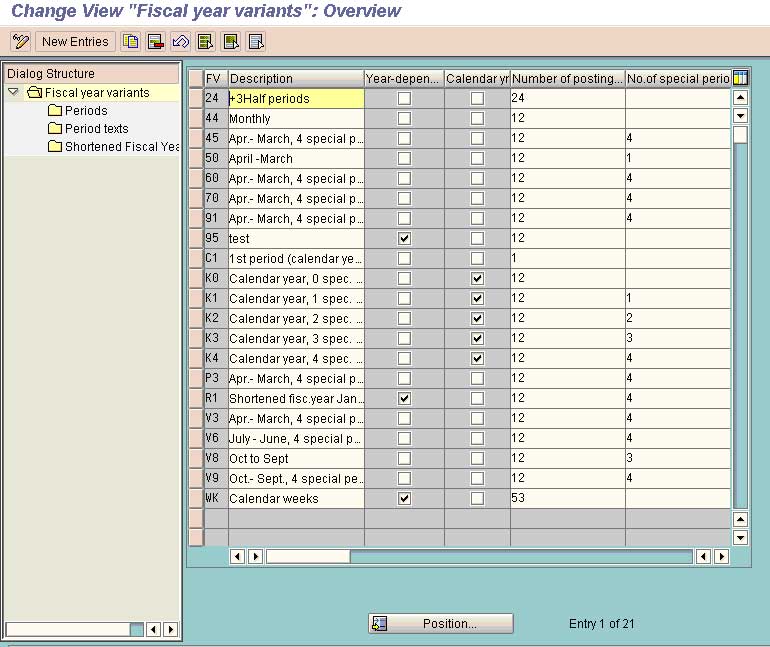 Either a fiscal year variant can be copied from the existing one or a new fiscal year variant for a company specific can be created.
To copy from an existing fiscal year variant select that variant by clicking at the extreme left of that variant and select the option copy from the task bar and choose the copy all option. By doing this all the sub entries such as periods, period texts and shortened fiscal year under the selected variant will be copied to another variant for which a new variant name is to be given. Following Entries will get copied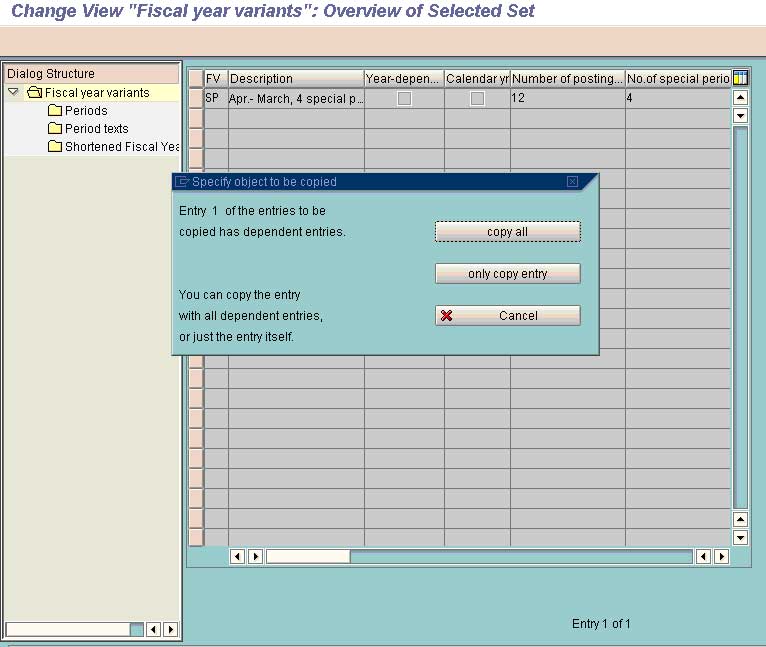 Number of posting periods
The fiscal year can be subdivided into up to 16 periods. These are divided into normal posting periods and special periods for closing purposes. This field contains the number of normal posting periods.
Number of special periods
Special periods represent an extension of the last normal posting period. When the posting date falls within the last normal posting period, then during document entry you can specify that the transaction figures be updated separately in one of the special periods.
In this case, you can select as many special periods as you have specified here.
Select the option copy all and save
Go to the next option i.e. Periods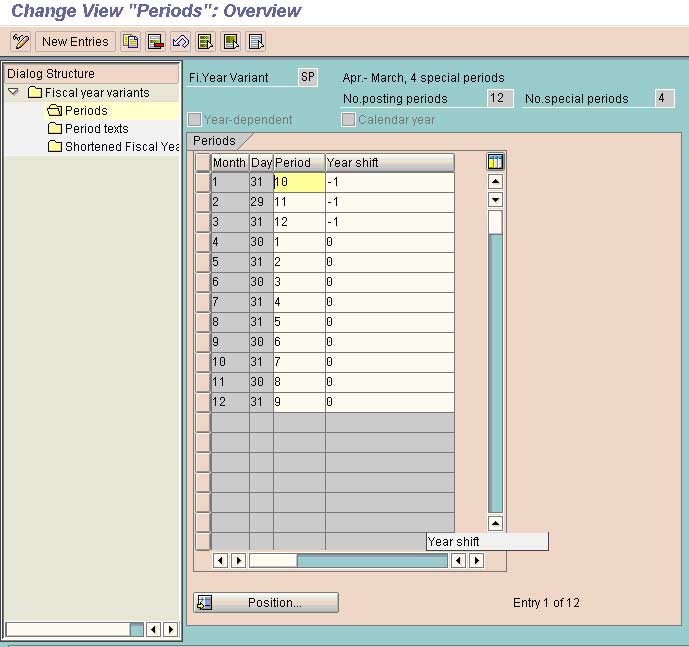 Month
This field contains the month as part of the calendar Year.
Day
The last valid calendar date of the Month.
Year Shift:
SAP does not understand the system of the broken fiscal year e.g. April to March and take a calendar year only as a fiscal year. If for any business the fiscal year is not a calendar year but combination of the different months of two different calendar year then one of the calendar year has to be specified as fiscal year for SAP and the months falling in the other calendar year has to be adjusted into the calendar year defined as fiscal year by shifting the year by using the sign – or + 1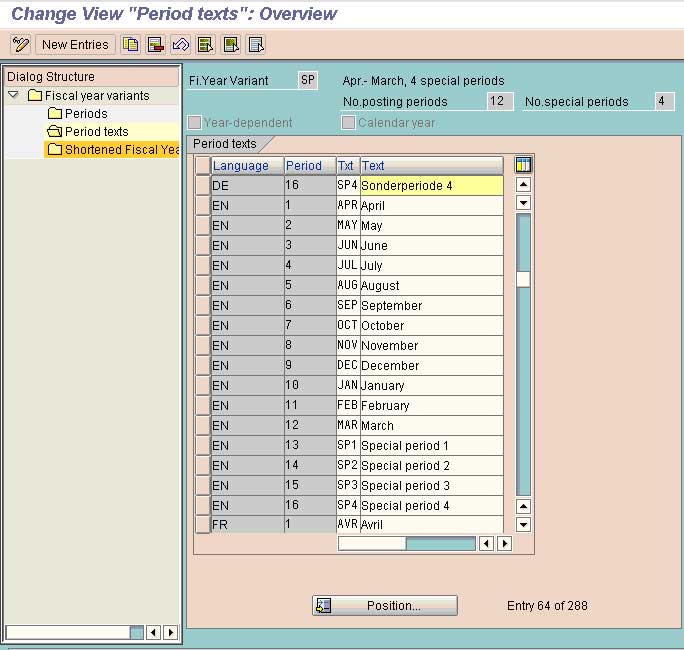 Period Texts: Describing the month for the period e.g. April for Period 1, March for period 12 for the fiscal year of April-March.