In the following tutorial, you will learn how to create a tax code in your SAP system with proper screenshots step-by-step.
What is Tax Code in SAP?
Tax codes in SAP FICO are the sequence collections of single or multiple tax components that define the tax rates applied on input or output products and calculate the tax amount.
T-code to define tax code is FTXP
IMG Path

SPRO > SAP Reference IMG (F5) > Financial Accounting > Financial Accounting Global Settings > Tax on sales/purchase > Calculation > Define tax codes for sales and purchases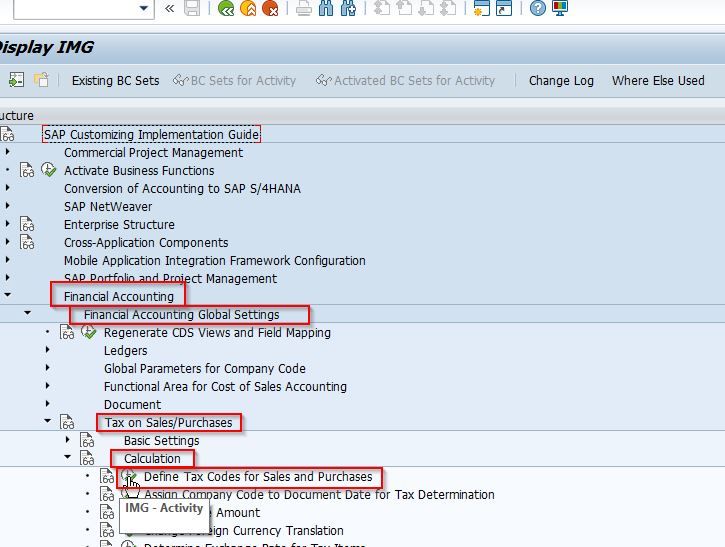 How to Create tax codes in SAP?
Please follow the steps below to create tax codes in the SAP system:
Enter the t-code FTXP in the SAP command field and execute it.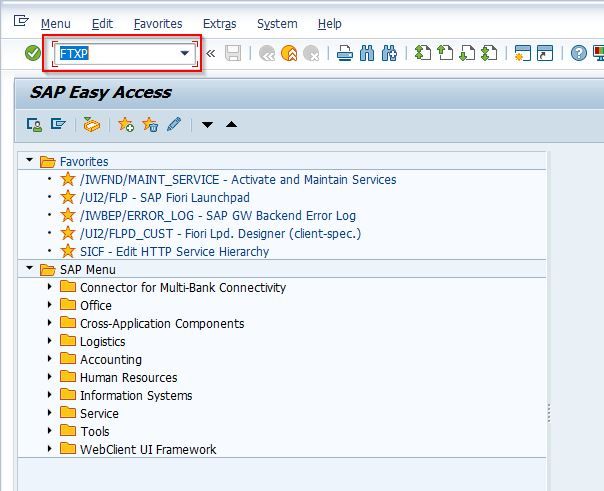 A pop-up screen will open up. Enter the country key for which country you are configuring the tax code and press Enter to continue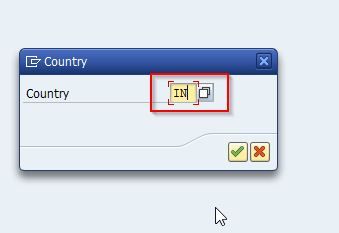 Enter the new Tax Code in the tax code field and enter to go to next screen.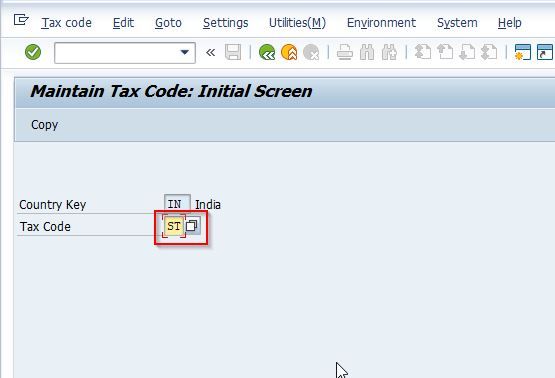 Now enter the following data about the new tax code.
Enter the short description of the tax code
Enter tax type i.e V is for Input Tax and A is for output tax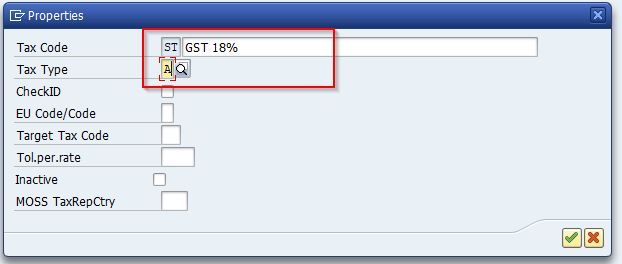 Next under the Percentage Rate section enter the tax rate as shown in the image below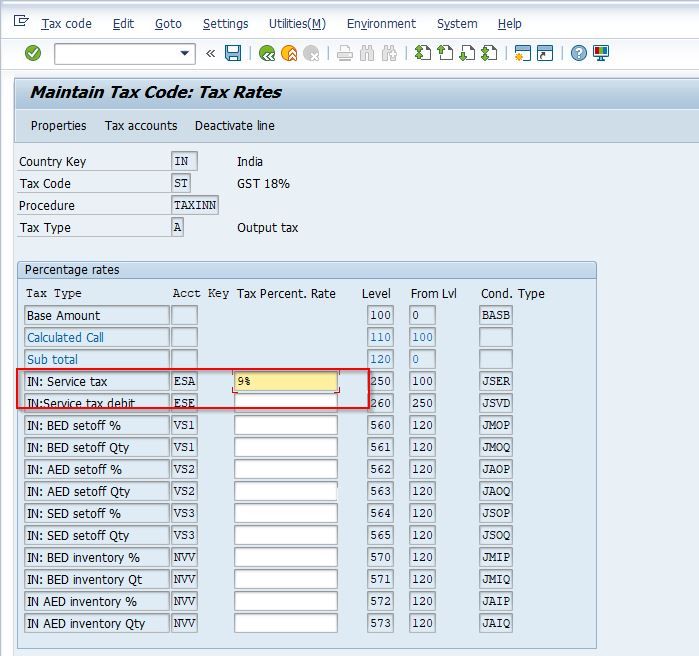 Once all the data is entered click the Save icon to save the data.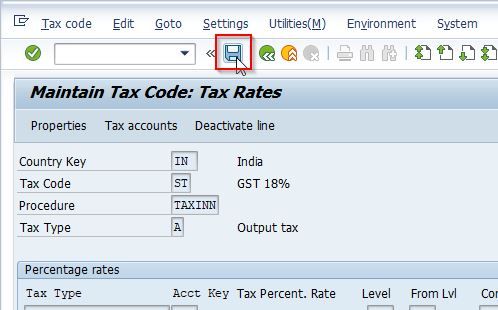 A message Tax code was created will be displayed on the bottom of your screen.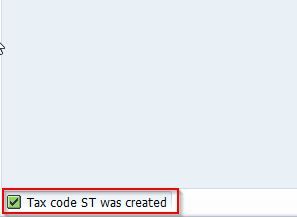 You have successfully created a new Tax code in your SAP system.