During FCV, I have got the below 3 errors. Can you pls check below mentioned error messages and advice me.
***Incorrect account determination: IN02 V1 100501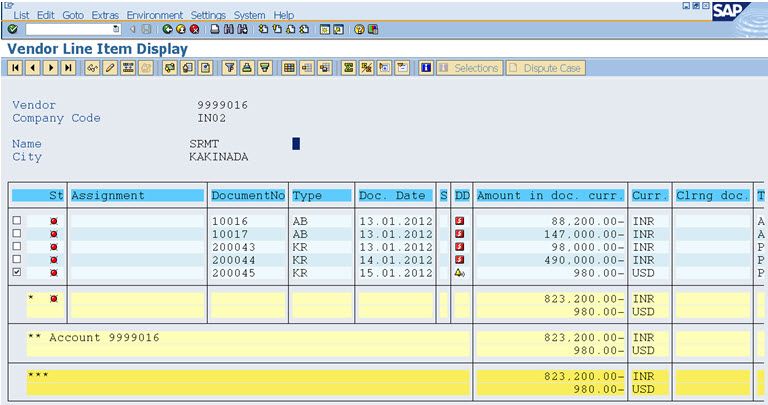 Posted an invoice for USD 980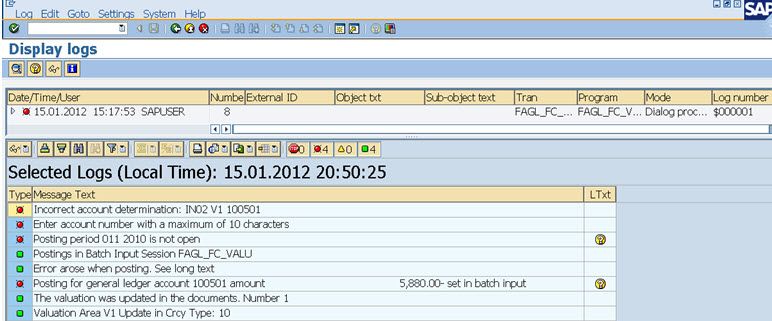 Message no. FR257

***Enter account number with a maximum of 10 characters

Message no. F5543

***Posting for general ledger account 100501 amount
5,880.00- set in batch input

Message no. FR008

Diagnosis

In an evaluation that affects the financial statements, the posting for company code IN02 and G/L account 100501, in the amount of 5,880.00- INR, could not becarried out.

System Response

The posting is entered in a batch input session.

Procedure

Correct the error, for example, missing account determination, and run the batch input session.
This ensures that the postings and the evaluation difference noted in the documents agree again.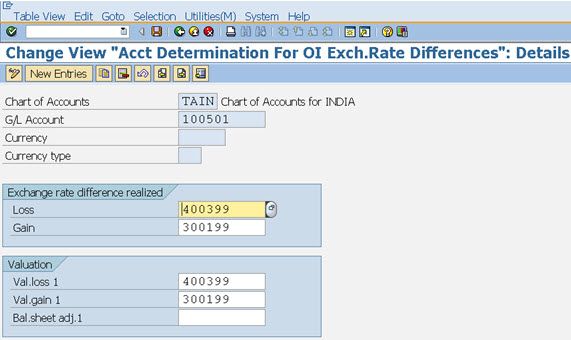 OBA1 – KDF Settings

Posting period 011 2010 is not open
Message no. F5201
Diagnosis
Period 011 of fiscal year 2010 is not open for posting for the variant of posting period TAIN.
System Response
Processing cannot be continued.
Procedure
The error can have several causes. In order to eliminate the error, proceed as follows:
1. Check whether the posting date was entered correctly. The system determines the posting period by means of the date.
2. Check whether the required posting period is open for posting for the variant of posting period TAIN and account type +. Make sure that the period is open for posting.
To do this, specify a period interval in which the required period for the variant of posting period TAIN and account type + is contained.
Proceed